Use of DAPT Score Following PCI Validated in PRODIGY Study
The score is imperfect, but this confirmation is important for those using it to weigh risks and benefits of prolonged therapy, an expert says.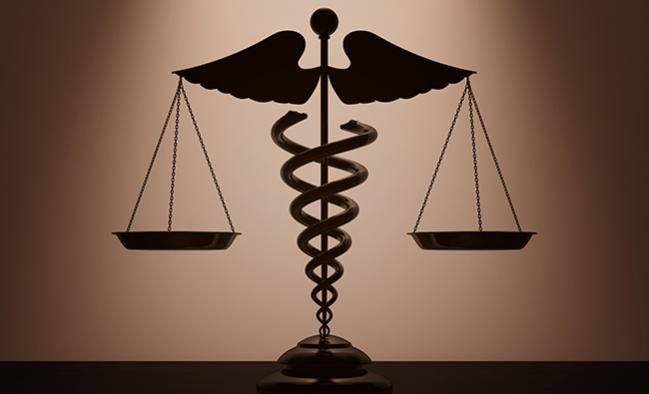 A new study is providing some confirmation of the clinical effectiveness of the DAPT score for determining dual antiplatelet therapy duration following PCI.
Introduced in 2015, the DAPT score ranges from -2 to 10 and includes several factors designed to pinpoint patients who would benefit from extended thienopyridine treatment, as well as identify who might be harmed. The initial test of more than 11,000 patients enrolled in the DAPT Study showed the score's effectiveness in predicting bleeding and ischemic events when participants were randomized to stop or continue therapy after 12 months.
"Our results suggest that the score may be useful in identifying patients who would derive harm from prolonged DAPT and could therefore be managed with a short course without incurring a higher risk for ischemic events," write Marco Valgimigli, MD, PhD (Bern University Hospital, Switzerland), and colleagues. "In addition, our findings suggest that the performance of the DAPT score may vary on the basis of the type of implanted stent."
Their study, published online today ahead of print in the Annals of Internal Medicine, applied the DAPT score to 1,970 patients undergoing PCI in the PRODIGY trial who were randomized to 6 or 24 months of treatment with clopidogrel in addition to aspirin. In the 44.9% who had a score of at least 2, the reduction in the primary efficacy outcome (death, MI, or cerebrovascular event) was greater with longer-term DAPT as compared with those with scores of less than 2 (P = 0.030). This varied by stent type, however, with prolonged DAPT with high scores being effective only in patients who were implanted with paclitaxel-eluting stents.
As for the primary safety endpoint of BARC 3 or 5 bleeding, patients with lower DAPT scores had a numerically greater increase with 24 vs 6 months of therapy compared with those with high scores (P = 0.046).
"The present study provides additional evidence on use of the DAPT score in a less selective PCI population, in which randomization to DAPT duration was performed at 1 month without a prior knowledge about tolerability of a 12-month DAPT course (as was the case in the DAPT Study)," the authors write. Additionally, the PRODIGY population was much more inclusive than that of the DAPT Study.
While they say their results support use of the DAPT score in unselected PCI patients to determine who would most benefit from long-term therapy, Valgimigli and colleagues note that the score "correctly identified patients deriving benefit and no harm from prolonged therapy when patients receiving a paclitaxel-eluting stent were evaluated, but not when they were excluded in a sensitivity analysis." Therefore, further research is needed with regard to its applicability to newer-generation DES, they conclude.
Clinical Judgment Still Important
In an editorial accompanying the study, J. Dawn Abbott, MD (Warren Alpert School of Medicine at Brown University, Providence, RI), agrees. "Even if the net clinical benefit is neutral, there are costs associated with prolonged DAPT," she writes. "Different score cutoffs should be examined in patients with current-generation drug-eluting stents."
Both the PARIS and PRECISE-DAPT scores have also been developed in the same vein as the DAPT score, but the three have not yet been compared head to head, Abbott points out. "In the absence of more sophisticated risk assessment tools, it seems reasonable to use the PRECISE-DAPT calculator at the time of PCI to identify patients with high risk for bleeding to target for 3 or 6 months of DAPT," she says, noting that the PARIS score lacks any sort of online calculator. "The DAPT Risk Score can be applied in patients who remain event-free at 6 or 12 months to identify those to consider for longer therapy."
Still, Abbott advises, while risk scores can be helpful, there is no substitute for clinical judgment. "There may be PCI patients for whom DAPT duration as short as 1 month or as long as a lifetime is reasonable," she writes.
The future of determining DAPT duration could someday rely on genetic or imaging testing, she concludes, but regardless, "patient preferences also matter. We should strive to practice shared decision-making that factors in evidence and patient values."
Who Benefits from Long-Term Therapy?
This study is "an important external validation of the concept [of the DAPT Score], but it's definitely not the [final] word because the study had far too few events to make any sort of conclusive statements," James De Lemos, MD (UT Southwestern Medical Center, Dallas, TX), who was not involved with the study, told TCTMD.
In particular, he noted that while the risk reduction between the high and low DAPT score groups was significant, the benefit within the high score group from extended duration therapy was not on its own. They "don't demonstrate a clearly significant risk reduction with extending therapy in the high DAPT score group," he said. "What you can probably say with more confidence is that the low DAPT score group, who would be expected to have a lesser benefit and higher risk, [should clearly] not be treated" with longer-term therapy.
Ultimately, "we probably need more information to make conclusive statements about extending duration with regard to risks/benefits, although this does provide some support for the concept" outlined in the original DAPT score analysis, De Lemos continued. "It's nice to see that the interaction holds and that the score itself seems to perform well. . . . This is a really good data set. I just wish it was bigger and had more endpoints."
Compared with the PARIS and PRECISE-DAPT scores, he said that the DAPT score is "the most innovative" since it includes "both risk and benefit in the same equation" and it's the "best studied and most validated.
"This more aligns with what doctors need," De Lemos added. "It's a clinical decision-making aid and that's what this provides to balance risk and benefit. Then there's the fact that it replicates, and you can make a pretty clear 'no-go' decision based on this score now."
But the DAPT score is not perfect, he admitted, particularly with regard to bleeding. Factors related to hemoglobin levels and prior bleeding events are not currently included, De Lemos explained, and "additional data sets that optimize the risk/benefit stratification would be useful because this score could even perform better."
Additionally, larger populations treated with DES with more ischemic events need to be studied "to really figure out what the subset is that actually benefits from extending therapy," he said. "We are pretty clear now with two studies that there's a sizable subset, that's at least half of the people, who are harmed by extending therapy, but then the question is: what is the size of the population that benefits from going beyond 6 or 12 months? We need more data on that one."

Yael L. Maxwell is Senior Medical Journalist for TCTMD and Section Editor of TCTMD's Fellows Forum. She served as the inaugural…
Read Full Bio
Disclosures
Valgimigli reports receiving grants from Terumo Medical, AstraZeneca, and Medicure; personal fees from AstraZeneca, Bayer, and Terumo Medical; and lecture fees from AstraZeneca outside the submitted work.
Abbott reports receiving grants from AstraZeneca, Medinol, Bristol-Myers Squibb, and Abbott Cardiovascular Systems and having other relationships with Recor and Pfizer outside the submitted work.
De Lemos reports receiving grants from Roche and Abbott Diagnostics related to biomarkers; serving on endpoint committees for Siemens Healthcare Diagnostics and Radiometer; and serving as a consultant to Roche, Abbott, and Ortho Clinical Diagnostics.