Abciximab in 'Short Supply' Worldwide
The manufacturer says the "indefinite" shortage relates to an interruption in manufacturing at a third-party site.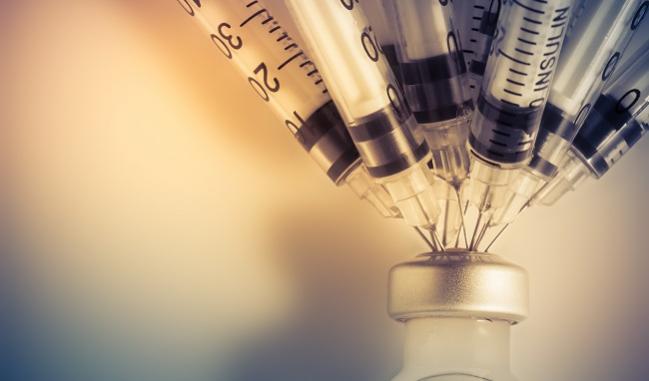 Supplies of abciximab (ReoPro; Janssen Pharmaceuticals) are running low or have dried up altogether, following a manufacturing snafu affecting stocks of the glycoprotein IIb/IIIa Inhibitor around the globe.
The US Food and Drug Administration has listed abciximab 2 mg/mL vials as "currently in shortage," though other regulators were notifying practitioners much earlier. Back in September 2017, Janssen-Cilag, which sells the drug in the United Kingdom and Ireland, sent a letter to healthcare practitioners that was also posted to the UK Medicines Information website, warning of a "temporary interruption of supply" that would likely lead to shortages of the drug between October 2017 and March 2018. An "anticipated shortage" was posted to the Drug Shortages Canada website on April 5, 2018. The Canadian report lists an estimated end date of December 31, 2019.
Contacted by TCTMD, a Janssen spokesperson, Ania DiAntonio, did not provide an expected resolution date, saying only that the company is "facing indefinite stockout of ReoPro (abciximab) 2 mg/mL vials in all the countries around the world where it is sold, including the United States. This stockout is due to an interruption of production at our third-party manufacturing site."
Janssen is advising healthcare professionals to use other glycoprotein IIb/IIIa antagonists while the company works with its "manufacturing partner to evaluate options for returning ReoPro" to the market.
An informal poll of cardiologists on Twitter suggests that the shortage has gone unnoticed by some, who no longer use it, while others have made the switch to other agents, most notably tirofiban (Aggrastat; Medicure).

Shelley Wood is Managing Editor of TCTMD and the Editorial Director at CRF. She did her undergraduate degree at McGill…
Read Full Bio