About TCTMD

TCTMD is the most comprehensive on-line resource in interventional cardiology and provides in-depth coverage across the spectrum of cardiovascular disease research and practice. Since its launch at TCT 2000, TCTMD has provided clinicians and industry professionals myriad ways to keep up-to-date in the ever-evolving field, including news and education from conferences hosted around the world as well as information about the latest devices and drugs used in the daily practice of cardiovascular medicine.

TCTMD is produced and administered by employees of the Cardiovascular Research Foundation (CRF); editorial content is determined and overseen by the Editorial Director and kept strictly separate from CRF's other activities. 
CRF's mission is to strive to improve the quality of life for patients with cardiovascular disease. The organization's goal is to advance the development and use of safe and effective minimally invasive cardiovascular treatments. For more information, visit our Web site at http://www.crf.org. 
Subscription to TCTMD is free through completion of a registration form found at www.tctmd.com/register.  The majority of funding for TCTMD is derived from unrestricted sponsorships and grants from medical device and pharmaceutical companies.  
TCTMD Leadership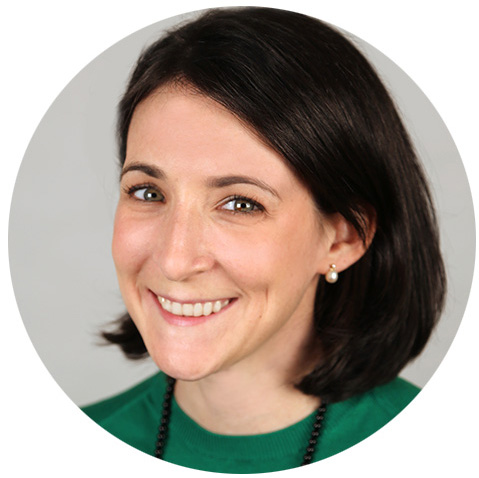 Stephanie Gutch is Senior Director of Digital at CRF and TCTMD.com. Stephanie is a seasoned digital marketing and content strategist with 17-years of experience working in the hospital & health care industry. Prior to joining TCTMD, she was the digital editor for Methodist Le Bonheur Healthcare, a seven-hospital network in Memphis, TN. Stephanie studied Journalism and Digital Media at the University of Tennessee, Knoxville.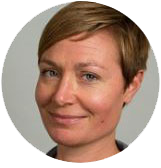 Shelley Wood is Managing Editor of TCTMD and the Editorial Director at CRF. She did her undergraduate degree at McGill University and the University of Cape Town, South Africa, and her graduate degree in journalism at the University of British Columbia, specializing in medical reporting. Before joining CRF in 2015, Shelley was Managing Editor at theheart.org and Senior Director, Global News for Medscape. Her work has won the National Institute for Heath Care Management's excellence in print journalism prize, the Online News Award for best specialty site journalism, two prizes from the Canadian Online Publishing Awards and Gold from the Association of Healthcare Publication Editors Awards.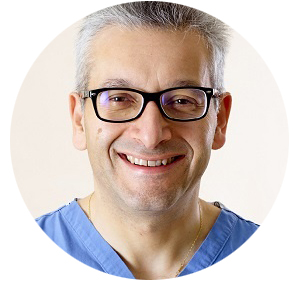 Mamas Mamas BMBCh, DPhil, is the Senior Clinical Editor at TCTMD. He is the Clinical Director for the Centre for Prognosis Research and a professor of interventional cardiology at Keele University, as well as an honorary consultant cardiologist at Royal Stoke Hospital in Stoke-on-Trent, England. He was previously a senior lecturer at the University of Manchester and did his medical training at Oxford. His research interests lie in big data, linking electronic health and national audit databases to evaluate population level outcomes in real-world patients with cardiovascular disease. He has published over 450 peer-reviewed papers and was recently voted as one of the top 100 health pioneers in the UK by the #MadeAtUni campaign.  


Editorial Staff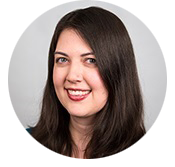 Caitlin E. Cox is News Editor of TCTMD and produces the Rox Heart Radio podcast. Her work on outpatient peripheral vascular interventions won the 2020 National Institute of Health Care Management's Trade Journalism Award. Prior to her career as a journalist, she earned a BS in Biology at the University of Georgia and did 2 years of bench research on HDL cholesterol at Tufts University. Cox holds an MA in Journalism from New York University's Science, Health, and Environmental Reporting Program. She has written for a variety of publications, including the Christian Science Monitor and Natural History. Before joining TCTMD in 2008, she spent over a year as a freelance medical journalist in New Delhi, India.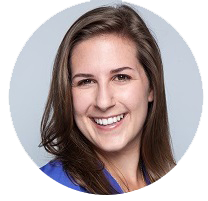 Yael L. Maxwell is a Senior Medical Journalist for TCTMD as well as the Section Editor of Fellows Forum. She served as the inaugural media fellow for the Center for Health, Media & Policy at Hunter College from 2015 to 2016. Prior to working for CRF, Yael spent 2 years managing all research-related communications at the Lymphoma Research Foundation. She has also worked for the Editorial department of the PBS-affiliated science documentary series NOVA and the public affairs office of Brigham and Women's Hospital in Boston, and she has contributed to Genewatch, the monthly publication of the Council for Responsible Genetics. Her work has been published in mental_floss, Refinery29, and ScienceNOW. Yael studied Environmental Science and Journalism at Boston University.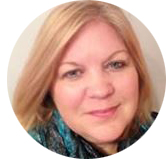 L.A. McKeown is a Senior Medical Journalist for TCTMD, the Section Editor of Cath Lab Forum, and Senior Medical Editor/Writer for CRF. Laura has over 20 years of experience as a clinical and consumer medical writer for many publications, websites, and organizations, including Medical Tribune, WebMD, MSNBC, Reuters Health, the American Lung Association, the North American Menopause Society, and New York Medical College. In addition, she has extensive experience in medical education, including serving as managing editor of a series of patient education videos under former US Surgeon General C. Everett Koop, MD. She earned a BS in Journalism and Mass Media from Rutgers University.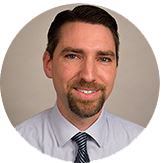 Todd Neale is the Senior Associate News Editor for TCTMD and a Senior Medical Journalist. He got his start in journalism at Audubon Magazine and made a stop in publishing before heading to MedPage Today, where he worked with a focus on cardiology for more than 6 years before joining CRF. He received a BS in Biology from the University of Massachusetts Amherst and an MA in Journalism from the Science, Health, and Environmental Reporting Program at New York University.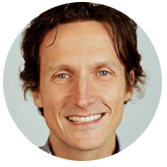 Michael O'Riordan is the Associate Managing Editor for TCTMD and a Senior Journalist. He completed his undergraduate degrees at Queen's University in Kingston, ON, and his graduate degree in journalism at the University of British Columbia (UBC), Vancouver, specializing in medical reporting. Prior to joining TCTMD in 2015, he was a senior journalist with theheart.org and Medscape Cardiology, both from WebMD. He was a member of theheart.org team that won the Online News Association Journalism Award (Specialty Site) in 2010 and the Gold Medal for Best Website from the Association of Healthcare Publication Editors in 2013.  

Content and Marketing Staff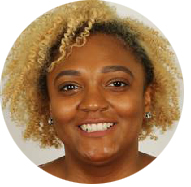 Cassandra Stewart is Manager of Business Development for Digital. Cassandra joined CRF in 2013 as the Senior Coordinator of Exhibits and Sponsorships where she advanced to the Manager of Business Development and Industry Relations. She was responsible for overseeing and managing all exhibits and sponsorship business for CRF sponsored events such as CTO, Echo, Fellows, TVT, and TCT. Prior to joining CRF, Cassandra managed exhibits and sponsorships for several conferences across a broad range of industries including Broadcast Media, Printing, and Defense & Space in the Washington, DC area.  She studied Elementary and Middle School Education with a focus in Math and Science with a minor in History at Longwood University in Farmville, Virginia.
Hannah Dellabella is the Content Management Associate at TCTMD. She completed her undergraduate degree in creative writing and professional writing at Carnegie Mellon University and holds a Master of Fine Arts in creative writing from Purdue University. Prior to joining CRF, Hannah worked both as a college instructor and as a writer in various industries, including architecture/design, SEO product copywriting, and medical journalism. She was previously the Associate Digital Content Editor for The Clinical Advisor, the leading industry publication for nurse practitioners and physician assistants. In addition to her professional pieces, Hannah's creative work has appeared in top literary magazines.  

Content Catalysts
The TCTMD editorial team believes the social media conversations prompted by our content can serve as a catalyst: to disseminate knowledge, translate research into practice, and challenge the status quo. We work with cardiologists across the world who can engage diverse voices and elicit new viewpoints.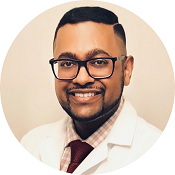 Jay Mohan, DO
Michigan State University
Jay Mohan is an interventional cardiologist and the assistant program director for the Michigan State University McLaren Macomb-Oakland cardiovascular disease fellowship...Read More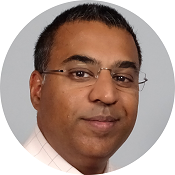 Benoy Shah, MBBS, MD (Res)
University Hospital Southampton
Benoy Shah is a consultant cardiologist at University Hospital Southampton NHS Foundation Trust, England, and the clinical lead for the regional Wessex Heart Valve Clinic, which he established in 2018...Read More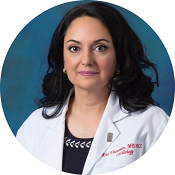 Ritu Thamman, MD
University of Pittsburgh School of Medicine
Ritu Thamman is a clinical assistant professor of medicine at the University of Pittsburgh School of Medicine, a fellow of the American College of Cardiology (FACC), and a fellow of the American Society of Echocardiography (FASE), where she also serves on the board of directors...Read More
---
In Memoriam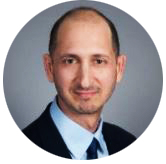 Jason R. Kahn, the former News Editor of TCTMD, worked at CRF for 11 years until his death in 2014 at age 45. In his tenure, Kahn transformed the cardiology news coverage of TCTMD from a single-person operation into a vibrant editorial team. He received an undergraduate degree in Communications from the University of Michigan and an MA in Journalism from NYU's Science, Health, and Environmental Reporting Program. The Jason Kahn Fellowship in Medical Journalism, established in Jason's memory, is given each year to an aspiring medical journalist who works with, and is mentored by, the TCTMD staff. Recipients include Nicole Lou (2015), Michael H. Wilson (2016), Ashley Lyles (2017), Lucy Hicks (2018), and Marcus Banks (2019).