In ACS, Clopidogrel Monotherapy After 1-Month DAPT Falls Short: STOPDAPT-2 ACS
An ACS trial with a durable-polymer stent didn't match its namesake for protecting against ischemic events and bleeding.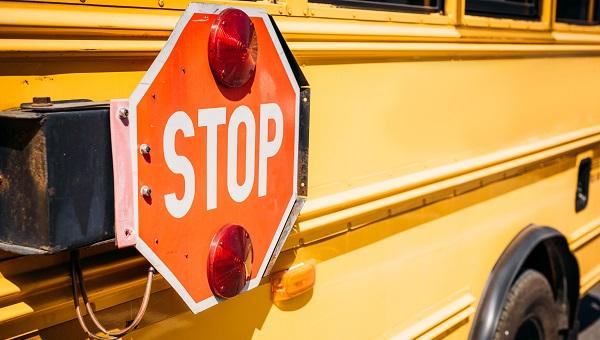 (UPDATED) A 1-month dual antiplatelet strategy tested in the STOPDAPT-2 ACS trial has failed to match the results for safety and efficacy seen in the original, all-comers STOPDAPT-2 study, researchers reported today.
STOPDAPT-2 ACS was larger than its predecessor, which also compared 1 month of dual antiplatelet therapy (DAPT) followed by clopidogrel monotherapy through 1 year against 12 months of dual antiplatelet therapy post-PCI. The earlier trial, however, mostly enrolled stable CAD patients (just 38% had ACS), and all were treated with a permanent-polymer, cobalt-chromium, everolimus-eluting stent (Xience; Abbott).  
But whereas the original STOPDAPT-2 trial demonstrated both noninferiority and superiority of 1-month DAPT as compared with a 12-month regimen for the composite primary endpoint of CV death, MI, stroke, definite stent thrombosis, or major or minor bleeding, today's ACS trial fell short.
For this same primary endpoint among ACS patients, investigators reported cumulative event rates of 3.2% in the 1-month DAPT group and 2.83% in the 12-month group, which was not statistically different (HR 1.15; 95% CI 0.80-1.62). Moreover, while cumulative rates of TIMI major and minor bleeding were significantly lower with 1-month DAPT (0.54% vs 1.17%, HR 0.46; 95% CI: 0.23-0.94), the MI rate was significantly higher (1.59% vs 0.85%, HR 1.91; 95% CI 1.06-3.44).
Whereas rates of the primary endpoint, the major secondary CV endpoint, and major secondary bleeding endpoint all favored the shorter DAPT duration in the earlier STOPDAPT-2 trial, all three endpoints went in the opposite direction for STOPDAPT-2 ACS, Watanabe said.
"These results are inconclusive for the benefit of clopidogrel monotherapy after 1-month DAPT compared with standard 12-month DAPT in ACS patients," he concluded.
But What About MASTER DAPT?
In a press-conference discussion following his presentation, several outside experts agreed that clopidogrel likely wouldn't be the P2Y12 inhibitor of choice among higher-risk ACS patients. And importantly, they stressed, these results do not take away from some of the excitement that greeted the MASTER DAPT trial earlier at ESC—that trial tested a 1-month DAPT/clopidogrel monotherapy regimen in patients at high risk of bleeding (roughly one-third of whom had ACS).
STOPDAPT-2, by contrast, excluded patients taking oral anticoagulation, which made up a key subgroup in MASTER DAPT. The former also used a DES with a durable polymer, whereas patients in MASTER DAPT received a stent with a bioresorbable polymer (Ultimaster, Terumo). Investigators and commentators alike have emphasized that the positive outcomes in MASTER DAPT cannot be extrapolated to other devices until proven in further study.
Kurt Huber, MD (Sigmund Freud University Medical School, Vienna, Austria), tried to put the findings in perspective for the press. "It's true that MASTER DAPT investigated primarily high-bleeding-risk patients, but usually high-bleeding-risk patients also bear a high ischemic risk," he said. "So I personally think that a reduction of dual antiplatelet therapy also in non-high-bleeding risk patients may work, but I would exclude very-high-ischemic-risk patients here."
Of note, Huber continued, the factors that define very high ischemic risk also need to be clarified, and risk assessments would have to take into account procedural factors as well as stent type.
"I think that we are going in the near future to a shorter dual antiplatelet therapy strategy followed by a P2Y12 monotherapy with a more effective drug. This is what I personally believe," Huber added. "I cannot tell you at the moment whether 1 or 3 months of dual antiplatelet therapy is the right way to do it. But I believe that clopidogrel, for example, is not the right drug for monotherapy after ACS."
Those thoughts were echoed by the discussant and panelists following Watanabe's Hot Line presentation, with several of the commentators reminding the audience that the current ESC guidelines recommend 12 months of DAPT, a class 1A recommendation, with clopidogrel reserved for patients who cannot tolerate prasugrel or clopidogrel (class IC). 
"This was a risky trial," said Jean-Philippe Collet, MD (Pitié-Salpêtrière Hospital, Paris, France), "because ACS without high bleeding risk is a risky situation. Healing takes time." 
The "totality of data" to date, added Robert A. Byrne, MB BCh, PhD (Mater Private Hospital, Dublin, Ireland), shows that 12 months of DAPT should remain the standard in this patient group, so long as bleeding is not a concern.

Shelley Wood is Managing Editor of TCTMD and the Editorial Director at CRF. She did her undergraduate degree at McGill…
Read Full Bio
Sources
Watanabe H. STOPDAPT-2 ACS: one-month dual antiplatelet therapy followed by clopidogrel monotherapy in acute coronary syndrome. Presented at: ESC 2021. August 30, 2021.
Disclosures
Watanabe reports lecture fees from Abbott and Daiichi-Sankyo.
Huber reports lecturing and consulting for Amgen, AstraZeneca, Bayer, Boehringer-Ingelheim, Bristol-Myers Squibb, Daiichi Sankyo, Eli Lilly, Novartis, Pfizer, and Sanofi Aventis.