Adopting TEER Doesn't Put a Dent in Surgical MV Repair Volumes
Intermediate- and high-risk surgical cases declined while lower-risk cases increased, possibly explaining a boost in outcomes.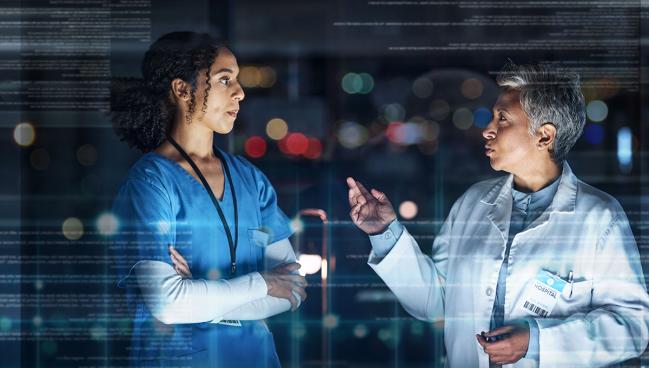 US centers that introduced transcatheter edge-to-edge repair (TEER) for patients with degenerative mitral regurgitation (MR) did not see a significant dip in surgical repair volumes, researchers report.
Moreover, after centers started doing TEER, the outcomes of patients who received surgical repair improved, a finding that was not likely related to broader improvements in surgical care, at least when it came to mortality, according to a team led by Angela Lowenstern, MD (Vanderbilt University Medical Center, Nashville, TN), and Andrew Vekstein, MD (Duke University Medical Center, Durham, NC).
Two factors that probably drove the boost in outcomes, they say, were more-comprehensive patient evaluations by multidisciplinary heart teams and changes in case mix that resulted in growing numbers of lower-risk patients undergoing surgery and higher-risk patients undergoing TEER.
The study didn't include TEER outcomes, so it can't address whether results are improving for patients with degenerative MR as a whole as higher-risk repair cases shift toward the transcatheter approach. However, Vekstein said he believes the adoption of TEER is helping patients overall, given that they are now undergoing a more-rigorous evaluation of risk and anatomy by a team consisting of surgeons, interventional cardiologists, imagers, and others and then getting the most appropriate treatment.
"We now know that these two options can be somewhat synergistic, and having both at your institution at least seems to improve patient outcomes just because they're being evaluated more comprehensively and you have everything at the table to offer the patients," Vekstein told TCTMD. This is consistent with the concept of valve "centers of excellence" that can offer all treatment options.
"Essentially it's pushing large-volume surgical institutions to develop a TEER program because they'll get that designation as a valve center of excellence, and we're seeing that, potentially, having both of those options at the table will help the patients who are directed toward surgery because the right patients are being directed toward surgery," he said.
The findings were published online ahead of the February 14, 2023, issue of the Journal of the American College of Cardiology.
TEER Impact
The volume of TEER has grown quite a bit since the US Food and Drug Administration first approved the MitraClip system (Abbott) for patients with symptomatic degenerative MR and prohibitive risk for surgery in October 2013. A second TEER system entered the US market last year with the approval of the Pascal device (Edwards Lifesciences).
A prior study in the aortic valve space showed that when TAVI was first introduced, it was associated with a paradoxical increase in SAVR volumes as well as improvement in some surgical outcomes. Vekstein said his team was interested in finding out whether a similar "halo effect" would be seen with the introduction of transcatheter repair of the mitral valve.
They pulled data from the Society of Thoracic Surgeons (STS) Adult Cardiac Surgery Database linked to Medicare administrative claims and used the Transcatheter Valve Therapies (TVT) Registry from the STS and American College of Cardiology to identify hospitals that started a TEER program during the study period.
Overall, the analysis included 13,959 patients (median age 72 years; 49% women) who underwent surgical mitral valve repair across 278 centers that became TEER-capable between July 2011 and December 2018.
The overall median annualized institutional surgical repair volume prior to introducing TEER did not significantly change after the first procedure was performed across centers (32 vs 29; P = 0.06). There was a reduction in surgeries for intermediate- and high-risk patients accompanied by an increase in low-risk patients.
Introduction of TEER at these centers was associated with improvements in surgical repair outcomes, including lower rates of mortality at 30 days (adjusted OR 0.73; 95% CI 0.54-0.99) and over longer-term follow-up (adjusted HR 0.75; 95% CI 0.66-0.86). Those differences were greater than what was seen in the cohort of patients undergoing CABG, a group unlikely to be affected by the availability of TEER.
"Basically what that means is we think the introduction of TEER is helping patients," and it's not related to overall improvements in surgical care during the study period, Vekstein said.
The Heart Team, Changing Case Mix
As for why surgical outcomes would improve after centers started doing TEER, Vekstein said both the involvement of multidisciplinary heart teams in evaluating these patients before choosing a treatment and the shift toward performing surgery in lower-risk patients likely played a role.
Pradeep Yadav, MD (Piedmont Heart Institute, Atlanta, GA), who commented on the study for TCTMD, agreed. "Definitely we cannot undermine the importance of the heart team when you have surgeons, cardiologists, imagers, everybody looking at a patient" and selecting the most-appropriate treatment, he said.
Pushing higher-risk patients who otherwise would have undergone surgery to TEER also is likely part of the explanation, he said, adding that this paper can't address whether that shift will benefit overall outcomes in patients with degenerative MR. However, TEER outcomes have improved over time, he noted. "I feel fairly confident that in carefully selected anatomies, TEER has very good outcomes and is a very powerful tool for mitral valve repair."
For that reason, Yadav said it was "a little bit concerning" that only about a quarter of centers performing surgical mitral valve repair during the study period started offering TEER. Currently, that proportion is probably around 50%, but that's still too low, he indicated.
"We have a lot of work to do in order to bring all therapies to these valve treatment programs," Yadav said. That's so "they can make the best judgment for their patients and overall improve outcomes, not just for surgery but for patients in general."
Surgery and TEER Are Not 'At Odds With One Another'
In an accompanying editorial, Matthew Sherwood, MD, and Wayne Batchelor, MD (both from Inova Heart and Vascular Institute, Falls Church, VA), say the findings of this study and the similar analysis of aortic valve procedures "seem to support the continued dissemination of percutaneous valvular procedures to capable centers."
But they warn against moving beyond the evidence. They note that surgical repair volumes dropped for intermediate-risk patients in the current study, suggesting that TEER is increasing in this group despite the fact that the procedure's impact has not yet been proven in lower-risk groups.
"This rapid expansion of TEER may be welcome, but it should be viewed with caution because this study does not provide insight into the relative net clinical benefit, or detriment, of shifting large volumes of surgical mitral valve repair to TEER," Sherwood and Batchelor write. "Therefore, this trend reflects treatment decisions that may not all be evidence-based."
Questions about the relative benefits of surgery and TEER in lower-risk groups are being answered in ongoing trials, including PRIMARY and REPAIR MR, and until those results are available, the editorialists say, "TEER procedures for degenerative MR should be limited to those deemed to be at higher risk where there exists proven benefit."
From a broader perspective, the study shows that surgeons and interventionalists can work together and "that these technologies don't need to necessarily be at odds with one another," said Vekstein, a surgeon.
"It's good to have all these options for your patients and the institutions that have the best outcomes are some of the institutions that have the best relationships between surgeons and cardiologists," he said. "If you can be evaluated for all of these things, if you can direct the correct patients not just based on their risk but based on all the factors that go into the best repair for a patient, if you can direct them towards the best option, it's the best thing for surgeons and for the cardiologists and for the patients."

Todd Neale is the Associate News Editor for TCTMD and a Senior Medical Journalist. He got his start in journalism at …
Read Full Bio
Disclosures
The study was supported by an internal grant to Duke University (ADSTAR program) from Abbott and by the National Institutes of Health.
Lowenstern reports having received consulting fees from Edwards Lifesciences.
Vekstein reports no relevant conflicts of interest.
Yadav reports being a speaker and consultant for Abbott and Edwards Lifesciences.
Sherwood reports having received honoraria/consulting fees from Medtronic and Boston Scientific.
Batchelor reports having received consulting fees from Medtronic, Boston Scientific, Edwards Lifesciences, and Abbott.