AHA/ACC Standardize Definitions for COVID-19 Complications
"Really the purpose of this document was to facilitate communication," Sandeep Das says.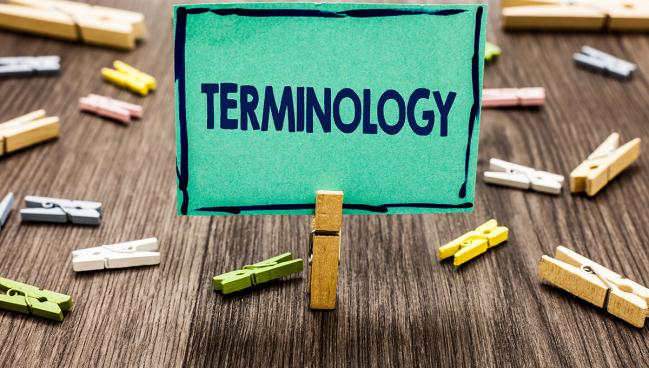 To provide a common language for capturing the impact of COVID-19, the American Heart Association and the American College of Cardiology (AHA/ACC) have released a document outlining definitions of various cardiovascular and noncardiovascular complications of SARS-CoV-2 infection.
There were positives and negatives when looking at the medical community's response to the pandemic, according to Sandeep Das, MD (UT Southwestern Medicine Center, Dallas, TX), vice chair of the writing committee. On the plus side was the all-hands-on-deck mentality brought to the effort to save lives and treat patients, he told TCTMD.
"What we didn't do as well, and it's a necessary consequence of trying to go fast, was we didn't really have this sort of consistency and deliberate structure that we normally do in academic contexts," he said, referring to how cardiovascular conditions related to COVID-19 were being defined. And that led to fragmentation and communication problems.
A good example of that is the condition dubbed the postacute sequelae of SARS-CoV-2 infection (PASC), or long COVID. Although some groups have released definitions of PASC, Das said, there's not one centralized set of criteria used by everyone, boosting the potential for miscommunication that ultimately translates into suboptimal care.
"Really the purpose of this document"—published online last week in Circulation: Cardiovascular Quality and Outcomes and the Journal of the American College of Cardiology—"was to facilitate communication, was to standardize the definitions of the various terms people use, so that when they talk to each other, everybody kind of knows what the words mean and what's going on with them," Das said. He added that it "provides an agreed-upon structure and framework that then can be used as a reference document going forward to make sure that people are speaking the same language."
It's sort of like eating your vegetables. There are certain things that you need to do in order to provide a structure for things to move forward in a healthy fashion. Sandeep Das
The set of definitions was developed by a committee chaired by Biykem Bozkurt, MD, PhD (Baylor College of Medicine, Houston, TX), and was endorsed by the Heart Failure Society of America and the Society for Cardiovascular Angiography and Interventions.
Meant to cover patients encountered in both outpatient and inpatient settings, the document details data elements addressing everything from COVID-19 diagnosis to end-of-life management. Definitions of cardiovascular complications address acute problems like myocardial injury and shock, those occurring over the longer term, and CV mortality related to the infection.
Defined data points also cover COVID-19 vaccination status, comorbidities, preexisting CV conditions, and noncardiovascular complications, which provide a more-complete picture of a patient's condition and may influence cardiovascular outcomes in the setting of SARS-CoV-2 infection.
Other areas tackled by the writers include clinical symptoms and key elements of the physical examination; various diagnostic procedures; pharmacological therapies taken by patients either for preexisting CVD or for COVID-19; and therapeutic and supportive procedures for COVID-19, such as mechanical support, electrophysiological procedures, and invasive coronary/vascular/neurovascular revascularization.
"This document is intended for use by researchers, registry developers, and clinicians and is proposed as a framework for ICD-10 code development of COVID–19-related cardiovascular conditions," Bozkurt et al write.
The most-immediate impact, Das said, will be in the area of research, where the use of heterogeneous definitions has sometimes resulted in discordant study results. But, he added, there will be both direct and indirect benefits for practicing clinicians as well—a standardized lexicon will facilitate communication between physicians and between the research community and clinicians.
Das praised Bozkurt and their co-authors for the time and effort that went into pulling these standardized definitions together, a process he said was necessary, but not glamorous.
"It's sort of like eating your vegetables," he said. "There are certain things that you need to do in order to provide a structure for things to move forward in a healthy fashion, and really here what this is doing is it's helping provide some of that groundwork and structure so that people going forward can communicate effectively."

Todd Neale is the Associate News Editor for TCTMD and a Senior Medical Journalist. He got his start in journalism at …
Read Full Bio
Disclosures
Bozkurt and Das report no relevant conflicts of interest.