Amid Civil War and COVID-19, Cardiology in Sudan Takes Courage and Hope
Sudan has weathered decades of war, political violence, and economic hardship. Its cardiologists forge ahead.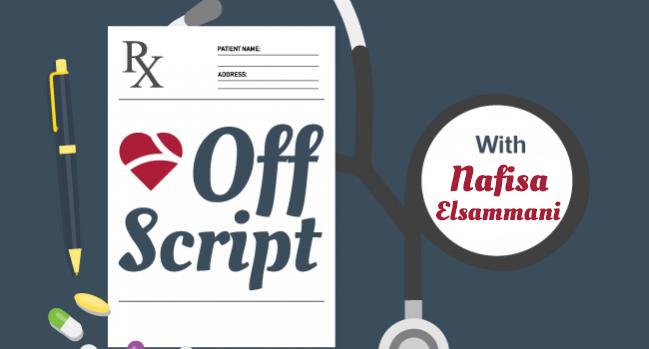 Our homeland, in whose name we have written and spoken,
I love you! Your place is in the core of my very heart,
I love you for real and I love you metaphorically
I love your laugh and I love your frown
- Sudanese poet and activist Mahjoub Sharif
It has always been heartbreaking to be a doctor in Sudan, let alone a cardiologist. 
Sudan, the country of my birth, is situated in northeastern Africa, occupying more than 1.9 million square kilometers (728,215 square miles) and bordered by seven countries. Prior to the secession of the South of Sudan in 2011, it was considered the largest country in Africa and the Arab League (it is now the third largest). As a child and international student in Bahrain, I remember being so proud of that: I am from the biggest country!
Years later, I was confronted with reality. Sudan, though rich in natural resources, livestock, agriculture, and a kind and humble population, like many low- and middle-income countries has been plagued by corrupted and failed governments as well as successive waves of political conflict since gaining independence from Britain and Egypt in 1956. Civil war and military coups over a half century have drastically limited socioeconomic growth and made it impossible for our health system to function.
For most of the world, cardiology is a rapidly progressing discipline that has seen marvelous advancements in management, methods, investigative tools, and equipment over the years. But for Sudan and sub-Saharan Africa in general, we've seen only very slow progress, largely attributable to the lack of cardiologists. In Sudan, with a population of 45.7 million people, we have just 141 registered cardiologists, only 90 of whom are actively in practice. Poverty, war, political conflicts, and many local challenges continue to hinder the development of cardiology services to meet the needs of this nation.
In July 2019 the power-sharing agreement between Sudan's military and civilian groups was signed, marking the end of nearly three decades of military dictatorship, bringing genuine hopes for a lasting peace. Unfortunately this was not to be. Within months, large numbers of protesters were back on the streets of the capital, Khartoum, and in other states demanding the return of civilian rule. Many have been the victims of violence, including doctors, nurses, and other medical staff who've been openly targeted by the armed forces and the government-backed "Rapid Support Force" militia. All the strife has worsened the already-critical problems related to people's physical and mental well-being, and the country's health system is ill-equipped to respond to growing and neglected needs.
Today, many of our services are sadly almost paralyzed or about to be stopped. For example, end-stage kidney disease patients are falling behind their scheduled dialysis or transplant clinic appointments, and the waiting lists for elective coronary angiograms grow longer and longer. For physicians like me, the worry of what will happen to these patients is a constant lump in the throat, especially when you consider how far we've come: the first renal transplant in Sudan was in 1970 and first cath lab installed in 1980 at Al Shaab Teaching Hospital, Khartoum, where I now work.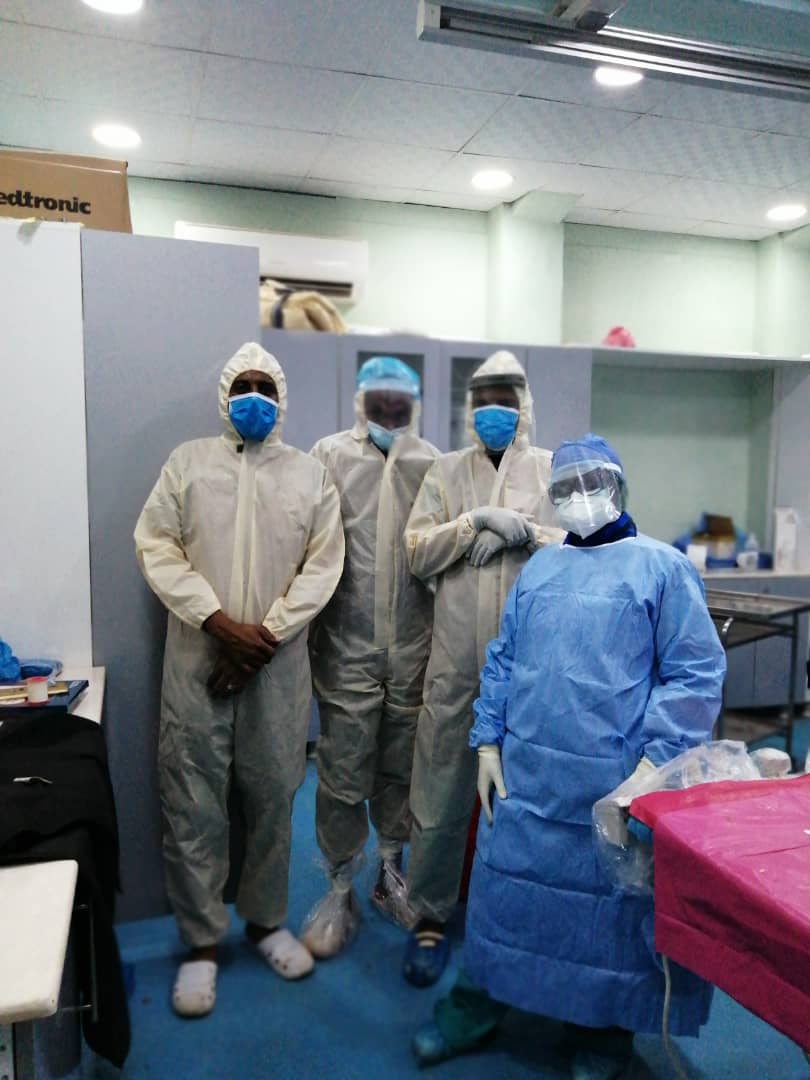 Al Shaab is a tertiary center for cardiology/cardiac surgery and chest diseases. In spite of all the political chaos and misery, we never stopped working, even during the COVID-19 pandemic. Like the rest of the world, COVID-19 was a disastrous situation for Sudan. Just imagine how hard it was for an already-fragile system that was barely managing day-to-day cases to handle this crisis. I and all my fellow healthcare workers found ourselves facing the disease without essential equipment or personal protective equipment (PPE), a heavy load of patients, and the constant fear of spreading the infection to our families and loved ones.
Within the first few weeks of the pandemic, we were about to declare a full system failure and shutdown due to a total loss of flow within the hospital, overcrowding of rooms contributing to the nosocomial spread among hospital staff and uninfected patients, and the utter unavailability of appropriate accommodations and transport to and from hospitals. I and many of my colleagues chose to pay for our PPE from our own pockets in spite of the fact that this would add to the finical constraints we already encountered, since many were unsalaried on training programs. In the end, we were able to continue services by relying on charitable donations from relatives and colleagues working abroad to secure PPE.
Like many sites around the world, hospital authorities at Al Shaab adopted emergency plans to cope with the unknowns. The respiratory emergency room, which previously shared the same building as cardiology, was relocated. Triage and isolation areas were designed for suspected cases until they could be evacuated to COVID isolation facilities. Secure wards were created for infected staff; PPE was eventually provided (as much as possible), especially for frontline workers; and schedules were modified for outpatient appointments and inpatient care.
As a cardiologist, my biggest challenges were in dealing with acute myocardial infarction patients with a high possibility of COVID-19 and weighing patient benefit versus endangering all my staff, especially during the shortage of proper PPE. Initially, we had a high tendency to treat acute MI patients with thrombolysis while awaiting rapid test results, not available at our institute, that could take more than 24 hours. We postponed the elective cases. Every day we had to deal with angry patients and families, especially when counselling about the possibility of a COVID-19 diagnosis or the need for a nasal swab and isolation. Many of our patients denied the diagnosis, thinking that their shortness of breath was "usual" and due to their chronic heart failure—something that typically responded to IV diuretics.
Breaking the news that a patient had passed away posed another dilemma, especially for our junior staff. In many instances relatives responded with both physical and verbal violence against doctors, destroying wards and machines. Too often in Sudan, people believe that doctors themselves are responsible for the poor infrastructure and the shortages in medications, oxygen supplies, etc. Certainly COVID-19 has impacted us in different ways: many of us have lost family members, friends, or colleagues who contracted the infection from their patients. On top of that, cardiologists have experienced huge performance pressures, burnout due to overwork, and frustration stemming from the failure to provide optimal patient care.
For me, the most stressful and frustrating time was when my father and mother contracted the virus. I experienced a storm of feelings: fear, guilt over whether I had been the asymptomatic carrier that infected them despite all the restrictive measures which I'd adopted, and lastly, wisdom and courage. I made the decision to take care of my father at home, even when his disease became severe, necessitating oxygen.
In Sudan, having a family member with severe COVID means lining up in long queues for hours to secure an oxygen cylinder, never knowing if, within the next few minutes or hours, my father would require additional ventilation support. When his oxygen levels began to markedly desaturate, I brought home another portable cylinder and bought a backup power generator to guard against the irrational electrical shutdowns common in my country, so as to guarantee a functioning monitor for his bedside CPAP and other electronic devices. All of this only increased my father's distress and anxiety, that of my mother and sisters as well as other family members and friends telephoning with their concerns. I had to hide my own tears and worries.
When the Minister of Health declared that the country could provide nothing more than oxygen and paracetamol to cover the ongoing needs of the pandemic, we essentially converted my father's bedroom into a high-dependency unit, leaving me to operate in the space between a daughter's love and a doctor's care. But God or mercy ultimately took over, and we passed this tough time peacefully. My father no longer needs me at his bedside, and I was able to resume my cardiology duties.
Regardless of all this, I can recall the moment of pleasure I had when a 65-year-old man stopped me in the hospital corridor to say hello and express his appreciation and thankfulness to me for saving his life 1 month earlier. Seeking help for the worst chest pain he'd ever experienced, he had taken a long journey through blockaded roads, sheltering along the way in different health facilities to reach Al Shaab, where we managed to restore flow to a blocked LAD and salvage his myocardium.
I'm quite sure it is rare moments like these that have helped me and all healthcare providers currently working in Sudan to carry on, despite the aggravated situation, insecurities, and widening frustration of the people regarding the health system that so often comes out as verbal abuse or physical threats and assault. It is what keeps us sitting for medical exams and applying for training programs outside of Sudan that cost thousands of US dollars while earning a monthly salary of just $100-200, always looking for better career development that can lead to better patient care. In spite of everything, the frowns and the smiles, we will all continue our fight for better cardiovascular health services in our beloved nation. As a first step, we in the cardiology community are very proud that, as of 2018, all coronary angiograms, pacemakers, and percutaneous structural heart disease interventions, whether done as emergent or elective procedures, are provided free of charge to all Sudanese.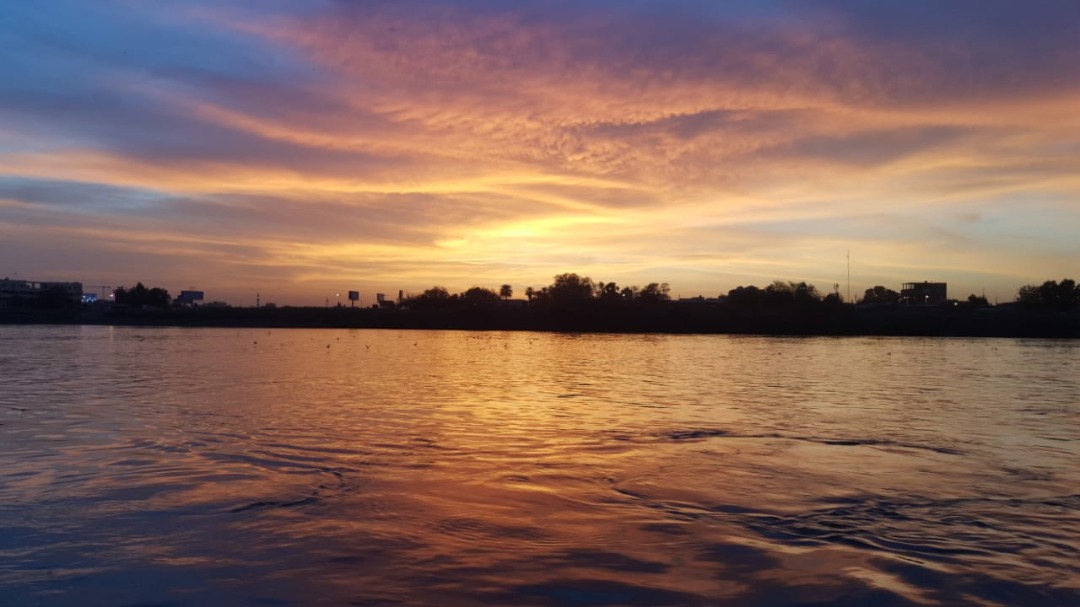 Off Script is a first-person blog written by leading voices in the field of cardiology. It does not reflect the editorial position of TCTMD.

Nafisa Omar Elsammani, MBBS, MD (Internal Medicine), MRCP (UK), is an Assistant Professor at Al Neelain University and a cardiologist…
Read Full Bio