Atrial Fibrillation in Obese Patients a Growing Concern, Experts Say
Patients with excess body weight are more likely to develop A-fib, but when they do they have a better prognosis than their leaner peers.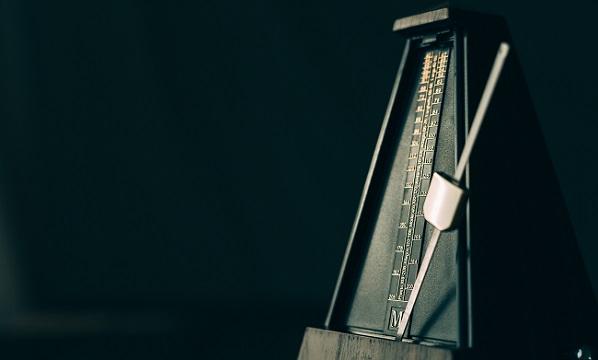 There's an interplay between obesity and atrial fibrillation that will become ever more meaningful with the two conditions now reaching epidemic proportions, authors of a new review assert. Obesity is on the rise in the United States and many other areas of the world, and the number of people with A-fib is expected to almost triple over the next 30 years.
While not all atrial fibrillation can be attributed to obesity, excess body weight can lead to left atrial remodeling and put patients at added risk of developing the arrhythmia, the experts point out in the October 17, 2017, issue of the Journal of American College of Cardiology.
Lead author Carl "Chip" J. Lavie, MD (John Ochsner Heart and Vascular Institute, New Orleans, LA), told TCTMD that the paper offers a comprehensive and up-to-date look at the issue. "Both obesity and atrial fibrillation have been increasing. So many people have both [conditions] already or just have high weight and are at very high risk of developing AF," he said, adding, "What is especially scary is the fact that now 8% of adults in the US have [body mass index (BMI)] greater than or equal to 40, meaning severe or 'morbid' obesity."
Clinicians likely know that obese individuals are at increased risk of developing most types of cardiovascular disease, he said, but they "may not know just how much the risk of AF is increased." As noted in the review, a 2015 meta-analysis of 51 studies including more than 600,000 individuals showed that each 5-unit rise in BMI increased the risk of incident A-fib by 19% to 29%.
Moreover, there's evidence that the "obesity paradox" seen in other cardiovascular conditions also applies here, in that A-fib patients who are overweight and obese "have a better prognosis than the lean," Lavie noted. "At the same time, purposeful weight loss and exercise that increases fitness makes their prognosis so much better, and [it] lessens the chance of having recurrent and/or permanent AF."
'Increased Strain on the Heart'
Lavie said multiple factors likely explain why obese individuals are so vulnerable to developing A-fib. In their paper, he and his co-authors observe that obesity can influence hemodynamics, cardiac structure and function, and inflammation, as well as have neurohumoral and cellular effects.
"Obesity dilates the heart and places increased strain on the heart," he explained to TCTMD, noting that these factors together increase the "electrical irritability" at the root of atrial fibrillation. Moreover, the comorbidities that are more common among obese versus normal-weight patients, such as heart failure, hypertension, and metabolic abnormalities, can all increase A-fib risk.
Addressing why the obesity paradox is seen in this context—for example, 2016 data from the ORBIT-AF Registry showed a 35% lower risk of all-cause mortality among obese versus normal-weight patients—the researchers paint a complex picture. Among other things, obese patients might present earlier and have higher blood pressure levels that make them more likely to be on cardiac medications. They also could benefit from having greater metabolic reserves, less cachexia, and more protective cytokines.
"But probably the main reason," Lavie said, "is that obese [patients] may not have developed AF in the first place had the massive weight gain been prevented." The etiology of atrial fibrillation in a younger patient may be different, perhaps connected to alcohol use, aging, and hypertension.
Much can be done to ease the burden of A-fib on an obese patient. Lavie advised cutting back on alcohol if consumption is high. Getting more physical activity and exercise that's intense enough to raise the level of fitness also "markedly improves prognosis," he said, while losing weight can reduce the risk of recurrent A-fib or developing permanent A-fib.
"The best weight loss would be that occurring with exercise combined with some diet. Obviously, however, if this was easy to accomplish, we would not have the obesity epidemic that we currently have," Lavie acknowledged. "Bariatric surgery can produce more dramatic reductions in weight. Ideally, those undergoing bariatric surgery should also increase physical activity and exercise, both to prevent future weight regain as well as to improve fitness, which is one of the strongest predictors of prognosis."

Disclosures
Lavie is the author of the book The Obesity Paradox and reports serving as a promotional speaker and consultant for Bristol-Myers Squibb, Pfizer, and Boehringer Ingelheim.