Benefits of Dairy, Particularly Milk and Yogurt, Get Boost in New PURE Analysis
Individuals shouldn't be "scared of dairy," even high-fat products, but like everything, moderation remains the key, say researchers.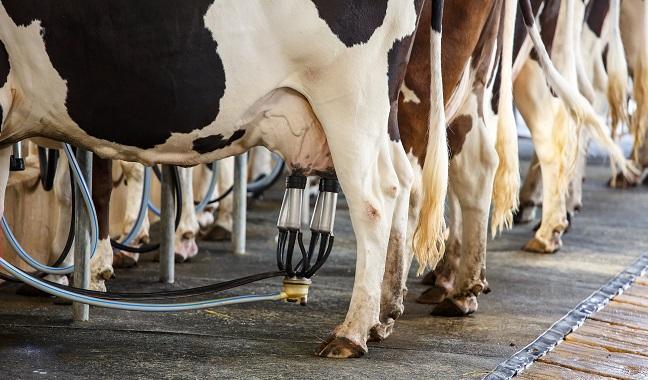 The consumption of dairy products, particularly milk and yogurt, appears to lower the risk of all-cause mortality and major cardiovascular disease events, according to an analysis of the Prospective Urban Rural Epidemiology (PURE) study.
When compared with individuals who ate no dairy at all, those who consumed more than two servings per day had a significant 16% lower risk of death or major cardiovascular events, report investigators. Although the consumption of dairy was not associated with a reduction in MI, the risk of stroke was 34% lower among those had at least three daily servings compared with those who ate no dairy at all.
"We are suggesting that dairy consumption should not be discouraged," lead investigator Mahshid Dehghan, PhD (McMaster University, Hamilton, Canada), told TCTMD. "In fact, it should be encouraged in low-to-middle income countries, as well as in high-income countries among individuals who do not consume dairy. We have people in North America and Europe who are scared of dairy and we would tell them that three servings per day is OK. You can eat it, and there are beneficial effects. Moderation is the message of our study."
PURE is a large cohort study of individuals aged 35 to 70 years enrolled in 21 countries from 5 continents. In the latest analysis, published September 11, 2018, in the Lancet, the researchers obtained the dietary intake of dairy products—milk, yogurt, cheese, and butter—from 136,384 people using country-specific food frequency questionnaires. Over 9 years of follow-up, there were 10,567 deaths or major cardiovascular events.
Overall, eating more than two servings of dairy per day was associated with a 22% lower risk of major cardiovascular disease (defined as death from cardiovascular causes, nonfatal MI, stroke, or heart failure) compared with eating no dairy. Similarly, there was a 17% reduction in total mortality and a 23% reduction in cardiovascular mortality. Higher intakes of milk and yogurt were both associated with a reduction in the primary composite endpoint of all-cause mortality and major cardiovascular disease events, but cheese intake was not. Butter consumption was low in the study and not associated with any clinical outcomes.
The PURE results were consistent in areas where overall dairy consumption was low, such as China, Asia, and Africa, and in areas where it was high, such as Europe, North and South America, and the Middle East. 
Regarding the marked 34% reduction in stroke observed among those who consumed more than two servings of dairy per day, Dehghan speculated that the benefit might be attributable to blood pressure. The researchers are currently performing another analysis of the data, one looking at the association between dairy and cardiometabolic risk factors, and they have observed significantly lower blood pressure among those who consumed more dairy, she said.
Fat Focused
To TCTMD, Dehghan stressed that PURE is the first multinational study that includes low- and middle-income countries looking at the association between dairy consumption and clinical outcomes. Historically, past studies have suggested higher dairy consumption is associated with a 10% reduction in the risk of cardiovascular disease, she said, but the majority of data stem from North American and European studies.
In an analysis restricted to individuals who consumed only high-fat dairy products, two servings per day versus less than 0.5 servings per day was associated with a 29% reduction in the primary composite endpoint, a 25% reduction in total mortality, and a 32% reduction in major cardiovascular disease.
The current focus on low-fat dairy is based on the assumption that increased consumption of saturated fat increases LDL cholesterol levels, which leads to the development of atherosclerosis and coronary heart disease, said Dehghan. Guidelines, including Dietary Guidelines for Americans, recommend adults limit saturated fatty acids to less than 10% of energy intake. The American Heart Association also singles out saturated fats, specifying that people wishing to lower their LDL cholesterol should reduce their intake of saturated fat to 5 or 6% of their total calories.
"This solely focuses on one single macronutrient—saturated fat—and a single risk factor, which is LDL cholesterol," said Dehghan. "Last year, we published results from PURE showing that saturated fat was inversely associated with mortality. At the low consumption of saturated fat—about 13% of total energy—we didn't see any harm. The other point is that dairy has many other beneficial components—calcium, magnesium, amino acids, vitamin K—and the net effect of dairy should be considered, not just the saturated fat content."
The guideline-based recommendations focusing on low-fat dairy products, as well as the focus on saturated fat, need to account for data derived from countries outside the US or Europe, according to the PURE researchers. "Worldwide, the American Heart Association doesn't have any evidence from low- or middle-income countries," said Dehghan. "Now we're providing it and they need to consider these findings in their recommendations."
In an editorial, however, Jimmy Chun Yu Louie, PhD (University of Hong Kong, China), and Anna Rangan, PhD (University of Sydney, Australia), argue there is not enough evidence to change the dietary guidelines with respect to dairy. They agree with Dehghan and the PURE researchers in that dairy consumption should be encouraged in low-to-middle income countries, but say "it is not the ultimate seal of approval for recommending whole-fat dairy over its low-fat or skimmed counterparts."
Dehghan pointed out that individuals in some countries—Sweden, for example—already consume plenty of dairy and said they are not encouraging people from these countries to eat more yogurt, milk, or cheese. "We're saying moderate consumption, regardless of fat, is safe," she said. "Therefore, when you're focusing on low-fat dairy, we're scaring people about the harms. There are no harms in consuming whole-fat dairy."
For the editorialists, the PURE study is hampered by the fact that diet was only assessed at baseline rather than through the course of the study. Moreover, they suggest that follow-up of 9 years is relatively short, particularly given that entry criteria for the study included those as young as 35 years old, most of whom would have been quite healthy at the time of enrollment.  
"Ideally, the PURE study group should consider another analysis in 5 to 10 years to confirm the findings of this initial analysis or, at the very least, should do an age-stratified analysis rather than an adjustment for age alone," write Louie and Rangan.

Michael O'Riordan is the Associate Managing Editor for TCTMD and a Senior Journalist. He completed his undergraduate degrees at Queen's…
Read Full Bio
Disclosures
Dehghan reports no relevant conflicts of interest.
Louie and Rangan report funding for projects from Dairy Australia. Rangan also reports funding from Meat and Livestock Australia for non-dairy-related projects.