Beyond the Shining Lights and Science at ESC: Bullying Works in Shadows
If cardiology societies truly hope to achieve diversity and representation, then they must take a more proactive role.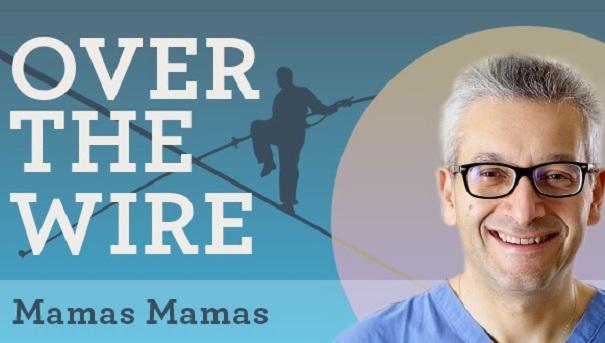 With over 19,000 attendees, four new guidelines, 40 simultaneous publications, and thousands of abstracts, many of which were presented by young fellows from across the globe, the European Society of Cardiology (ESC) Congress 2022 was an opportunity to meet international friends and colleagues, many of whom we had not physically seen for over 2 years. Now was the time to see them presenting their late-breaking science, moderating sessions, discussing the work of others, or—in the case of fellows—presenting their work in person for the very first time. To be faculty at a meeting like the ESC is a career highlight for many.
And so it began. The warm embraces between friends, informally arranged meetings in the congress center, smiling selfies posted across social media, and social events in the evening. For 2 long years we were socially and professionally restricted, and now was the time to celebrate each other—and perhaps even the end of the pandemic?
But, for some, there is a darker side to securing a prominent ESC role, something I witnessed firsthand in Barcelona. I came across a friend and colleague, downbeat and on the verge of tears, the very same day that she'd shone brightly on the podium in a high-profile session. Within hours of her talk, the emails had started from her institution, accusing her of not being a team player, of not being respected by colleagues, asking her to come back to cover call for colleagues, even though some of these emails were from male faculty also attending the meeting themselves, albeit with few or no faculty roles.
This, I've learned, is nothing new for many women—and men—who face harassment instead of accolades when they accept invitations to international meetings or are awarded prizes or grants that omit their more senior colleagues.
When I posted my concerns to Twitter, countless female colleagues around the world reached out to thank me privately, saying they were loath to even "like" my tweet for fear of reprisals at their own institutions. One told me that when she complained to HR and senior faculty about the toxic work environment, she was told to use her "female charms" to improve the relationship with her tormentor. Another told me she has faced hostility at her own institution for collaborating with international researchers she met through social media and meeting attendance, then saw opportunities quietly restricted at her own workplace for daring to exclude her local colleagues.
1. Academic bullying in workplace is extremely toxic-It's happening now. Many of the women you have seen shining on the podium at @escardio Are facing gaslighting And bullying from their institutions, With toxic emails being sent by leaders of their institutions last few days➡️

— Mamas A. Mamas (@mmamas1973) August 30, 2022
This is how bullies function: it is easier for them to impact someone's career indirectly through fear rather than through direct means, and they do this on some of the biggest stages in cardiology. Rather than accepting a high-profile talk at such a meeting—one that could result in more allegations and harassment—many will choose to retreat, to decline invitations, and to not apply for career awards. Many will opt to not attend international meetings at all, electing instead to keep a low profile so as not to make things worse back home.
Bullying and harassment are increasingly being acknowledged by our professional societies through surveys and policies to tackle this endemic. These do not go far enough. Many continue to live this experience on a daily basis.
If scientific societies truly hope to achieve diversity and representation at their meetings and amongst their faculty, then they must take a more proactive role. Many leaders in our professional associations know the very-high-profile researchers in our field who bully and belittle women and people of color at their institutions, have witnessed this with their own eyes, yet still invite these individuals to their meetings. Societies have continued to give career awards to those that have been found guilty of harassment, while their institutions have moved them sideways to other senior leadership roles, when even a very cursory look at such an individual's professional life would bring their behavior to light. Imagine being the target of such bullying, only to see your persecutor on stage receiving a career award that, by extension, normalizes their behavior? Is this who we should choose to celebrate as a community?
Now is the time for societies to consider not only an individual's scientific contribution, but also their commitment to fairness and professionalism in our field. We cannot say there is no place for bullying in our working environments, yet continue to invite bullies onto the podium to deliver talks and receive career awards.
As a first step, societies should allow for anonymous reporting of bullying: those whose names repeatedly appear should be removed from faculty roles. As another, career awards should look more broadly at the type of leadership that deserves to be feted: choosing that which grows and nurtures over that which tramples and destroys. Tolerating an environment of bullying and harassment in our workplace should not be an option. Whenever we see these behaviors in our own institutions, we should not turn a blind eye but must speak up. If we don't, we are in danger of losing not only our best chance of making real strides towards diversity and inclusiveness, but also our brightest minds and future leaders.
Over the Wire is a first-person blog and does not reflect the editorial position of TCTMD.

Mamas Mamas, BMBCh, DPhil, is the Senior Clinical Editor at TCTMD. He is the Clinical Director for the Centre for…
Read Full Bio