Class I Recall for 350,000 Medtronic Defibrillators: FDA
The agency says affected devices may deliver a low-energy shock, or none at all, in patients who need it.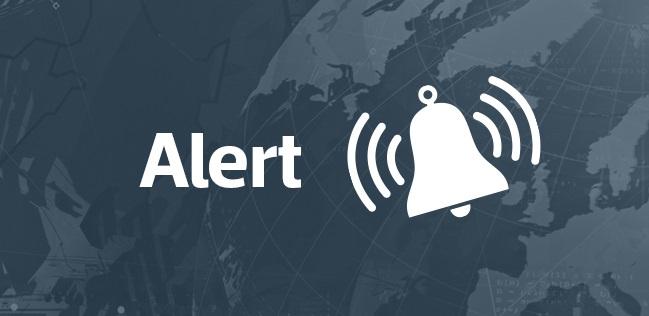 Medtronic is recalling nearly 350,000 implantable cardiac devices due to continued problems with the delivery of high-voltage energy, according to an announcement from the US Food and Drug Administration. The recall is categorized as a Class I, the most serious type.
"A reduced-energy shock, or no shock at all, may fail to correct a life-threatening arrhythmia, which can lead to cardiac arrest, other serious injury, or death," according to the FDA. "There are additional risks of harm if a patient with one of these devices needs additional surgical procedures to remove and replace the device."
The recall affects selected implantable cardioverter defibrillators (ICDs) and cardiac resynchronization therapy devices (CRT-Ds) distributed between October 2017 and June 2023. The recalled devices, which contain a glass feedthrough component, may deliver low or no energy when needed because of the inappropriate activation of the short circuit protection feature, according to the agency. 
There have been 28 incidents and 22 injuries reported to date, but no deaths have occurred. Medtronic recalled more than 87,000 devices last year because of a similar problem with energy delivery.
The products listed in the current recall include the Cobalt and Cobalt XT, Crome ICDs and CRT-Ds; Claria MRI, Amplia MRI, Compia MRI, Viva, and Brava CRT-Ds; and the Visia AF and Visia AF MRI, Evera, Evera MRI, Primo MRI, and Mirro MRI ICDs. 
Medtronic initiated the recall on May 10, 2023, and advised physicians not to replace already implanted devices, according to the notice. They issued device programming instructions to minimize the risk of the problem and recommend remotely monitoring patients with normal protocols. Healthcare professionals and consumers are advised to report adverse events or problems with the devices to the FDA's MedWatch Safety Information and Adverse Event Reporting System. 

Michael O'Riordan is the Associate Managing Editor for TCTMD and a Senior Journalist. He completed his undergraduate degrees at Queen's…
Read Full Bio