CMR Picks Up Pericardial Inflammation in Student Athletes With COVID-19
An expert is skeptical of the signal given the lack of control group in the small series, saying you'll find things if you go looking.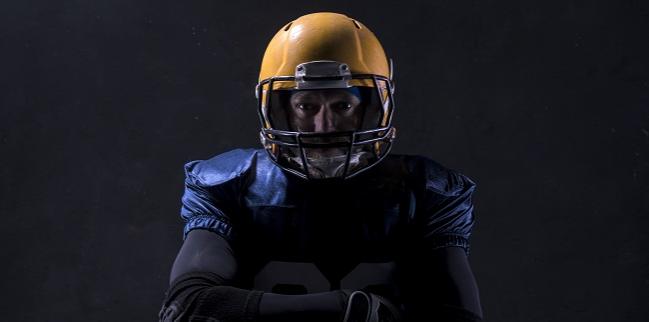 More than half of student athletes at a single university had some degree of inflammation detected on cardiac magnetic resonance (CMR) imaging or echocardiography following mild or asymptomatic COVID-19, according to a new study published this week, but none showed any specific imaging evidence of an ongoing myocarditis.
Late pericardial enhancement on CMR, reflective of inflammation, was seen in 19 of 48 student athletes at West Virginia University and mostly involved the lateral pericardium. There were pockets of pericardial effusion (≥ 5 mm) in 28 and increased T1 values in nine athletes, Daniel Brito, MD (West Virginia University Medicine Heart & Vascular Institute, Morgantown), and colleagues reported online November 4, 2020, in the JACC: Cardiovascular Imaging.
Specific CMR signs of myocardial inflammation—using T1 and T2 criteria—were not seen in any athlete. Given the absence of classic signs of inflammation, and the pattern of pericardial effusion, the findings suggest "this may represent subacute or convalescing phase of pericarditis," according to the researchers. "It remains unclear whether the pericardial involvement seen in our study represents a primary viral involvement or identifies a more generalized COVID-19 related multisystem inflammatory syndrome."
Matthew Martinez, MD (Morristown Medical Center/Atlantic Health System, NJ), a member of the American College of Cardiology's (ACC) Sports and Exercise Cardiology Council and co-author of a new report on COVID-19 and the athletic heart, said he is skeptical of the new findings. There is a lot of information in the small case series but "without a whole lot of 'n' to support it," he told TCTMD, referring to the small sample size and the lack of an appropriate control group without COVID-19. 
"We don't know what a normal athlete's MRI looks like without an indication to order one," said Martinez. "If you start looking for stuff, and you've forgotten about Bayes' Theorem and the reasons to pursue a test—to move the needle from one direction to another, from a low probability to a high probability—then you get the information you have here. I can tell you having looked at hundreds and hundreds of cases of COVID-positive athletes, I have not seen anywhere near the degree of pericardial involvement that they have. Not even close."
The cardiovascular manifestations of COVID-19 have been increasingly documented as the pandemic surges globally. Adverse cardiovascular effects are typically evident in sicker, hospitalized patients, with numerous reports showing that the range of COVID-19-related conditions goes beyond severe acute respiratory syndrome. As Brito and colleagues point out, myocardial injury with increased troponin is seen in 7% to 17% of hospitalized COVID-19 patients, while imaging studies have shown evidence of right and left ventricular structural and functional changes that can persist beyond the acute stage of infection.
I have not seen anywhere near the degree of pericardial involvement that they have. Not even close. Matthew Martinez
With athletes, however, there is less known about risks to the heart following COVID-19 infection. Some recent studies have shown that student athletes do have markers of cardiac damage on CMR, findings that generated a lot of media attention and prompted a group of physicians to warn against the routine use of CMR for the detection of cardiac abnormalities in asymptomatic cases.
Recently, the ACC's Sports and Exercise Cardiology Council, with contributions from other sports cardiology experts, developed a clinical framework on return to play in the era of COVID-19 and updated it just this week. Essentially, there is no one-size-fits-all approach, with the experts offering various suggestions on time off from exercise, testing, resumption of activity, and monitoring depending on COVID-19 severity.
Observational Study of 54 Athletes
In this cross-sectional observational study, the West Virginia University researchers analyzed data from student athletes who returned to campus for fall 2020 and were found to have COVID-19. Following quarantine, 54 athletes (mean age 19 years; 85% men) had an ECG and underwent echocardiography. Student athletes with COVID-19 symptoms, as well as asymptomatic cases with an abnormal ECG or echocardiogram, underwent CMR imaging. The median time from the COVID-19 testing to the imaging studies was 27 days. 
Of the 48 athletes who underwent both echo and CMR, abnormal findings were found in 27 (56.3%).
On echo, six athletes had reduced global longitudinal strain (GLS) and small pericardial effusions were seen in three. On CMR,19 of the athletes had evidence of pericardial enhancement with associated effusion, and of these people, 12.5% had reduced GLS and/or increased native T1 values. One symptomatic patient had global left ventricle hypokinesis with reduced EF. Native T2 values on CMR were normal in symptomatic and asymptomatic subjects, and there was no evidence of myocardial edema on T2-weighted images.
"While the immediate and long-term clinical relevance of these findings remain unclear, our study underscores that a mild or asymptomatic COVID-19 is not a benign illness considering that over half of the younger individuals showed subclinical myocardial and pericardial disease," write Brito and colleagues.
To TCTMD, Martinez noted the results differ from an earlier report of COVID-19-positive athletes at Ohio State University who had evidence of myocarditis, although like the present report, that study was also criticized for being small and lacking a control group. Pericarditis isn't completely benign, he said, but does carry a fairly positive prognosis. Clinically meaningful pericarditis could have long-term implications, but Martinez predicted the CMR findings from the present study won't translate into future harms.
In terms of recommendations, the ACC experts say that generally healthy adults with asymptomatic or mildly symptomatic COVID-19 don't require any testing to resume physical activity after they've rested for 10 days. They can return to exercise in a graded manner over 3, 5, or 7 days. For the COVID-19 patient with moderate symptoms, such fever, chills, or myalgias, an evaluation by a physician is advised before returning to play and cardiac testing using ECG, echo, or troponin should be considered.
"Here's the good news," said Martinez. "The vast majority of folks with COVID-19 have no symptoms or mild symptoms. They don't need any testing [for returning to play]."   

Michael O'Riordan is the Associate Managing Editor for TCTMD and a Senior Journalist. He completed his undergraduate degrees at Queen's…
Read Full Bio
Disclosures
Brito reports no relevant conflicts of interest.
Martinez reports consulting for Major League Soccer.