Common 'Heart' Supplements Can't Beat Statins: SPORT
Compared with a statin, OTC supplements for cholesterol-lowering are a waste of money and may cause harm, say experts.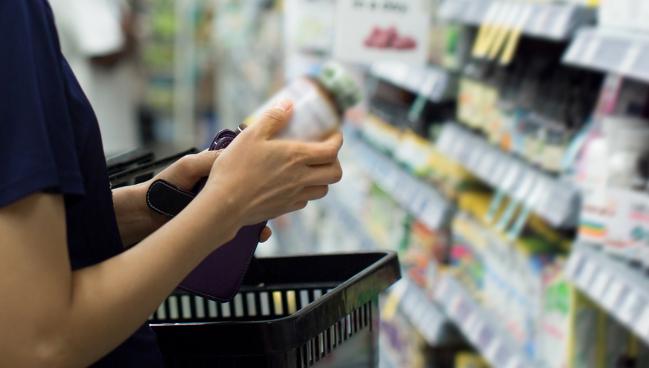 CHICAGO, IL—When it comes to lowering LDL-cholesterol levels, none of the commonly used supplements marketed for the heart have anything on a statin.
Fish oil, cinnamon, garlic, turmeric, plant sterols, and red yeast rice: all of these failed to have a significant impact on LDL, total cholesterol, or triglyceride levels compared with low-dose rosuvastatin, a finding that challenges claims made by the multibillion dollar supplement industry, at least when it comes to "heart health," say investigators.
"This is a $50 billion industry where our patients aren't getting any benefit," lead investigator Luke J. Laffin, MD (Cleveland Clinic, OH), said during a press conference announcing the results. "As clinicians, we see patients' medication lists just littered with dietary supplements. When you look more deeply into the data behind this, more than three-quarters of Americans take a dietary supplement and 18% take it to promote heart health or cholesterol health."
Those numbers, along with claims of some supplements to "fight" cholesterol, warranted closer scrutiny, leading investigators to evaluate the effects of widely used products on lipid and inflammatory biomarkers when compared with a low-dose statin. The study, known as the Supplements, Placebo, or Rosuvastatin Study (SPORT), was presented today as a late-breaking trial at the American Heart Association 2022 Scientific Sessions and published simultaneously in the Journal of the American College of Cardiology.
The study, said Laffin, is an important one for public health because cardiologists and primary care physicians can use these data to have evidence-based discussions with patients about the benefits of statins, as well as the ineffectiveness of dietary supplements.
This is a $50 billion industry where our patients aren't getting any benefit. Luke J. Laffin
"I see this all the time," said Amit Khera, MD (UT Southwestern Medical Center, Dallas, TX), referring to patients and the use of heart/cholesterol supplements. While it's one thing for people to take a supplement for supposed heart health, it's another thing entirely if that substance is taken in lieu of an effective statin. "If you're taking [a supplement] in place of a statin when you need one, you're actually causing harm," he pointed out. "This information is really important for physicians, patients, and consumers."  
Sean Heffron, MD (NYU Langone Health, New York, NY), a preventive cardiologist with a background in nutrition and exercise physiology, said he frequently encounters patients who think they'll be able to take dietary supplements in lieu of statins for LDL cholesterol-lowering. "Maybe I get more than is typical, but I usually see a lot," he told TCTMD. "I tend to draw patients who think I'll take the holistic approach to treat heart disease, where I'll treat them with diet and lifestyle and supplements instead of medicine."   
Although he strongly encourages an active lifestyle and healthy diet, Heffron tells patients that the best way to fight heart disease is to include good medication when it's indicated and necessary. For Heffron, the "statin conversation" can be challenging sometimes, and patience is needed if they are averse to them, especially since the goal is to keep an open dialogue so that he can treat patients to the best of his ability. SPORT, said Heffron, confirms what cardiologists have largely known, but the data can be conveyed to patients as a means to facilitate an evidence-based conversation.
"If they go on the internet, they're going to be convinced that statins are associated with all these problems," he said. "I try to give them the data. There are statistically significant associations with some side effects that, in the grand scheme of things, are generally avoidable, not serious, and of far less concern than what we will prevent by taking the medication."
No Benefit From Supplements
SPORT included patients 40 to 75 years old with LDL-cholesterol levels ranging from 70 to 189 mg/dL and no history of atherosclerotic cardiovascular disease (ASCVD). None of the participants were taking statins or other prescription lipid-lowering therapy. The 10-year risk of ASCVD using the pooled cohort equations ranged from 5% to 20% (median 7.9%). Patients with diabetes and a 10-year risk less than 20% were enrolled if they were 40-50 years old (men) or 50-60 years (women).
Patients were randomly assigned to one of eight treatments: rosuvastatin 5 mg, fish oil 2,400 mg (Nature Made), cinnamon 2,400 mg (NutriFlair), garlic with 5,000 mcg of allicin (Garlique), turmeric curcumin with bioperine 4,500 mg (BioSchwartz), plant sterols 1,600 mg (Nature Made), red yeast rice 2,400 mg (Arazo Nutrition), or placebo. A total of 199 participants (mean age 64.4 years; 59% women) were randomized, and 190 completed baseline and follow-up laboratory assessments.
At baseline, the mean LDL, total, and HDL-cholesterol levels were 128.2 mg/dL, 206.5 mg/dL, and 58.7 mg/dL, respectively. The median high-sensitivity C-reactive protein (hs-CRP) level was 1.4 mg/L, and the median serum triglyceride level was 87.5 mg/dL.
If you're taking [a supplement] in place of a statin when you need one, you're actually causing harm. Amit Khera
From baseline to day 28, the mean percent decrease in LDL cholesterol with rosuvastatin was 37.9%. When compared with placebo, fish oil, cinnamon, garlic, turmeric, plant sterols, and red yeast rice—which were tested in a hierarchical manner—rosuvastatin was associated with significantly greater LDL reductions (P < 0.001). Results were similar with total cholesterol and triglyceride levels, which decreased by 24.4% and 19.3% with rosuvastatin, respectively. This reduction was significantly better than any of the supplements. Rosuvastatin did not lower hs-CRP any more than the supplements, nor did it raise HDL-cholesterol levels.
With the supplements, garlic increased LDL-cholesterol levels by nearly 8% compared with placebo. None of the supplements proved better than placebo when it came to lowering LDL cholesterol, total cholesterol, hs-CRP, or triglycerides, or raising HDL cholesterol.
During a media briefing, Laffin presented waterfall-plot data showing that rosuvastatin decreased LDL cholesterol anywhere from 18.2% to more than 50%, with half of the participants having a more than 40% reduction. With the supplements and placebo, it's a "coin flip" as to whether LDL cholesterol is going to go down or go up, he said.
Rates of adverse events were similar across the treatments, with no patients reporting musculoskeletal or neurological complaints with rosuvastatin. Also, there was no increase in liver enzymes or changes in blood glucose levels.  
Changing Heart and Minds
In an era of "alternative facts" and misinformation, it may be difficult for physicians to persuade some patients that conventional medicines are superior to supplements picked up in the drugstore or supermarket.  
"When we see folks that come in and they're taking 10 or 20 supplements, we're not going to change their mind," said Laffin. However, for the vast majority of people, data showing evidence of a consistent benefit and low rates of adverse effects with statin therapy can have an impact on their behavior and choices, he said.
Even if patients are also taking a statin, Laffin said he attempts to persuade them to stop taking these unregulated supplements for heart health, because they also have the potential for harm.
"Drug-drug interactions, not only with cardiovascular medications, but [also with] medications taken for other reasons, can be detrimental to someone's health," Laffin told TCTMD. "We don't know what's in them. The burden of proof to look at the safety of these is not on the supplement manufacturer. It's on the FDA and there are 90,000 supplements on the market in the United States today. There are all kind of potential safety issues associated with them."
If they go on the internet, they're going to be convinced that statins are associated with all these problems. Sean Heffron
Heffron said that anything alleged to be beneficial in a supplement is much better obtained through whole foods, such as oily fish instead of fish oils or leafy greens instead of plant sterols.
As for why people go the "alternative" route when there's a cheap, safe, and effective medication available for lowering LDL cholesterol, Khera said that a large percentage of patients 60 years and older could qualify for statin therapy according to the latest clinical guidelines. Many people resist the "statinification" of society, and there's been a subsequent backlash against statin therapy. Also, physicians don't have a lot of time to talk about lifestyle changes, he added, so patients may feel that only pills are being pushed by doctors.
"And then, that's exacerbated because there's just a ton of misinformation online," said Khera. "There's just a ton around statins. I have patients with [familial hypercholesterolemia], [high] genetic cholesterol, where everyone is dying in their family and they just will not take a statin."

Michael O'Riordan is the Associate Managing Editor for TCTMD and a Senior Journalist. He completed his undergraduate degrees at Queen's…
Read Full Bio
Sources
Laffin LJ, Bruemmer D, Garcia M, et al. Comparative effects of low-dose rosuvastatin, placebo, and dietary supplements on lipids and inflammatory markers. J Am Coll Cardiol. 2022;Epub ahead of print.
Disclosures
Laffin reports consulting for/serving on a steering committee for Medtronic, Eli Lilly, Mineralys Therapeutics, AstraZeneca, and CRISPR Therapeutics. He reports research funding from AstraZeneca and serving as an advisor to LucidAct Health and Gordy Health.