Conflicts of Interest in the 2013 Cholesterol Guidelines? New Analysis Revisits the Controversy
How well did the document uphold standards set forth by the Institute of Medicine in 2011? Researchers say they see room for improvement.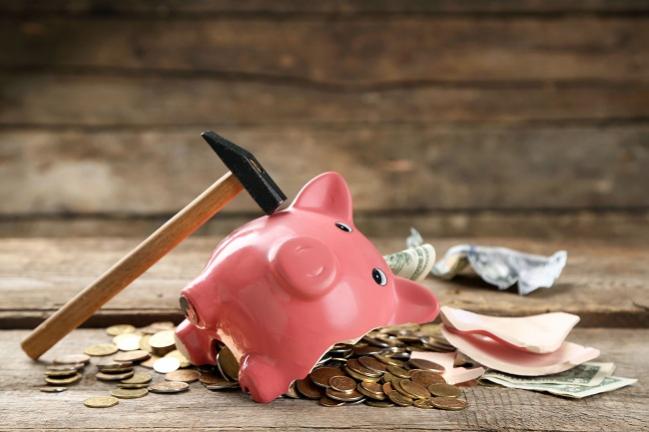 Resurrecting controversy that first emerged more than 3 years ago, researchers are homing in on the handling of conflicts—and their disclosure—during the creation of the 2013 American College of Cardiology/American Heart Association (ACC/AHA) guidelines for cholesterol management. Adding to the turbulence, an author of the new study acknowledged to TCTMD they did not reach out to the leaders whose conflicts they are calling into question.
The paper, published online today in JAMA Internal Medicine as part of a collection of articles about conflicts of interest, looks at how well the cholesterol document matches up to the Institute of Medicine (IOM) standards that were set forth in the 2011 report Clinical Practice Guidelines We Can Trust. Co-investigators Akilah A. Jefferson, MD, and Steven D. Pearson, MD (National Institutes of Health, Bethesda, MD), also considered conflicts related to the 2014 guidelines for hepatitis C issued by the American Association for the Study of Liver Diseases and Infectious Diseases Society of America.
"In the past 5 or so years, I would say these two guidelines are the ones that have had the largest impact on health systems across the board," Jefferson told TCTMD. "They really resulted in big paradigm shifts, big treatment changes" that extend beyond members of the respective professional societies to a broader audience, she said.
Specifically, the 2013 ACC/AHA recommendations are known for their decision to abandon specific cholesterol targets. They instead advise statin therapy for all adults aged 40 to 75 who have a 10-year risk of atherosclerotic CVD amounting to 7.5% or more.
Conflicts and Disclosures
The 2011 IOM standards require that less than 50% of guideline committee members as well as all chairs and co-chairs lack commercial conflicts "such as clinical services for which income is paid, consulting, board membership for which compensation is received, service as an expert witness, industry-sponsored research, patents, royalties, stock ownership, or other financial interest," Jefferson and Pearson write.
For the cholesterol guideline, they base their analysis in part on a BMJ news article published in November 2013 that claimed a "majority" of the panelists who worked to develop the document had conflicts. The journal later issued a correction noting that the panel in fact had 16 members, not 15, thus tilting the scales to an even distribution between 8 members each who did and did not have "industry ties."
As reported by BMJ, committee chair Neil Stone, MD (Northwestern University, Chicago, IL), severed connections with six companies as of May 2008 so that by the time of group's first meeting in March 2009 he would be without conflicts. Yet Jefferson and Pearson point out that a 2008 article published by Stone in the American Journal of Cardiology "still contained a listing of these former commercial relationships." Moreover, they allege, one of the two committee "co-chairs" disclosed in the cholesterol guideline having received research grants from industry but in another paper also disclosed consulting, advisory board membership, various honoraria, and additional industry-sponsored grants.
Neither Stone nor Jennifer Robinson, MD (University of Iowa, Iowa City), whose title was in fact, "vice chair," are named in the new paper. Nor did the investigators attempt to contact members of the two guideline committees when conducting their research, Jefferson told TCTMD. It "was not our intention to single anyone out," she said, adding, "It was more of an overall picture of what societies are doing and not [an attempt to] to pinpoint each author specifically—that wasn't our goal."
Tough Questions
In an interview with TCTMD, Stone said he "feels badly" that they didn't ask him directly for specifics on how industry ties were handled during development of the ACC/AHA guideline.
The reason for his discordant disclosures, he explained, is simple: the article published in 2008 was written a year earlier. "If I start an article and write a draft in 2007, I have to add the disclosure for that year," Stone said.
While this may well be true, Jefferson allowed, it makes the argument that conflicts should be kept up to date. "There is no way for us to know exactly what day, or even what year, they were required to give a disclosure for a specific paper. But I would say that if a paper was drafted in 2007, and that's when the disclosure statement was given but it doesn't come out until several years later, that should still be updated at some point, right? . . . That's not necessarily the fault of the author," she said. "Journals and journal editors should really be on top of these things, too, to make sure that things are updated and that everyone is very transparent and the information is relevant for the time."
Stone also emphasized that after cutting industry ties in 2008, he has not reinstated any. "It's been almost 9 years," he said. "I have no relationships with industry still and never will. . . . If you would be as crass as to say I did this for benefit, which would be unthinkable, that can't possibly [make sense]."
Asked whether severing previous ties is sufficient or if these conflicts continue to matter into perpetuity, Jefferson called that a "tough question."
"I do think we have to give people the benefit at some point," she said, noting that further research might clarify a cutoff for when these connections could be absolved. "[Nearly a decade] is a very long time. And that counts for something, versus someone who had a relationship last year, let's say. But in the grand scheme of things, I think it does matter, because we have long knowledge of our relationships with different companies, different people, whatever it is."
Stone stressed that the process behind creating the cholesterol guideline began years before the IOM standards were released. Even so, he said, it exceeded these standards "in many ways."
For instance, he said, the National Heart, Lung, and Blood Institute, which initially managed the effort before transferring it to the ACC/AHA in 2013, "had an independent contractor who developed the research strategy, and only they were allowed to give us the articles rated for quality. We couldn't look at low-quality articles [or] articles that any of us thought proved our point. We could only look at articles that fit the strategies of answering critical questions. Then we were given an independent methodologist who was on the calls with us and didn't let us stray. . . and so the panel discussions focused on [these articles] and as a result we came up with guidelines as close to the evidence as possible."
We recommended low-cost generic statins. How that enriches the coffers of industry is unclear. Neil Stone
Acknowledging that the document loosened rules for who would qualify for statin therapy, Stone noted that it emphasized shared decision-making in order to encourage discussion between patients and their doctors in cases where age was the only risk factor or recommendations were conflicting. And while the US Preventative Services Task Force and the US Department of Veterans Affairs/Department of Defense both recommend a more moderate approach to statin dosing, a recent study out of the Veterans Affairs healthcare system lends credence to the high-intensity approach endorsed by the 2013 ACC/AHA guideline, he added.
Ultimately, though there are differences in the intensity of statin therapy being advised, "we recommended low-cost generic statins," Stone said. "How that enriches the coffers of industry is unclear."
To TCTMD, Jefferson emphasized that the aim of the current paper was to bring greater clarity to conflicts. "As medicine is evolving and we're coming up with these great treatment options and great research out of wonderful institutions and whatnot, we really just need to be careful and to be cognizant of different relationships that each of us have—and what those relationships may or may not mean," she urged. It's important "really to just be very open as much as we can about them all."
Key to this effort are standards, the investigators conclude. "Adoption of consistent [conflicts of interest] frameworks across specialty societies may help ensure that clinical guidelines are developed in a transparent and trustworthy manner."

Sources
Jefferson AA, Pearson SD. Conflict of interest in seminal hepatitis C virus and cholesterol management guidelines. JAMA Intern Med. 2017;Epub ahead of print.
Disclosures
The study was supported by an institutional research grant from the National Institutes of Health.
Pearson reports receiving research grants during the past 2 years from the Blue Shield of California Foundation, the California Health Care Foundation, the Laura and John Arnold Foundation, and the National Pharmaceutical Council as well as membership dues paid to the Institute for Clinical and Economic Review during the past 2 years from Aetna, America's Health Insurance Plans, Anthem, Blue Shield of California, CVS Caremark, Express Scripts, Harvard Pilgrim Health Care, OmedaRx, United Healthcare, Kaiser Permanente, Premera Blue Cross, Prime Therapeutics, Health Care Service Corporation, AstraZeneca, Genentech, GlaxoSmithKline, Johnson & Johnson, Merck, the National Pharmaceutical Council, Takeda Pharmaceuticals, Pfizer, Novartis, and Eli Lilly and Company.
Jefferson reports no relevant conflicts of interest.
Stone reports no relevant conflicts of interest.