Continuity Clinics: Indispensable to Medicine but Extraneous for Interventional Cardiology Fellows
2016-2017 Fellow Talk Bloggers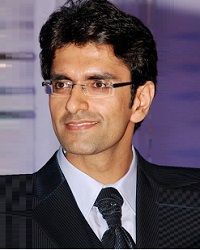 Clinics are an integral part of the practice of medicine. They are quintessential for continuity of longitudinal care, as well as for laying the foundation of a doctor-patient relationship that is pivotal to our profession. Clinics are also opportunities for physicians to retreat from the inherent urgencies of a hospital-based work setting. For interventionalists who spend the vast majority of their time doing procedures in the cardiac catheterization laboratory, continuity clinics provide an incredible chance to witness firsthand the results of their work. I have seen many a bulletin board in a clinic filled with thank you cards and personal notes from patients expressing gratitude to the interventional cardiologist who emergently recanalized their occluded artery during a STEMI or relieved recalcitrant angina by revascularizing a chronic total occlusion (CTO). In a field so full of technicalities, clinics seem to bring humanity back into the fold. 
That said, should continuity clinics be part of the interventional cardiology fellowship curriculum? I argue no. 
With the stabilization of PCI volume nationally, it is important for fellows to scrub in on as many cases as feasible during their interventional training year. Continuity clinics—1 half-day per week in Accreditation Council of Graduate Medical Education (ACGME)-accredited programs—take vital cath lab time away from fellows. In addition, even after clinic, fellows are left scheduling investigations, following-up test results, integrating care with primary care physicians, calling pharmacies for new prescriptions and refills, and completing electronic medical record documentation. All of these activities are crucial for top-notch patient care, but add up incrementally as tasks that do not contribute to fellows' interventional cardiology knowledge base and skill sets. Time with clinic patients could otherwise be spent reviewing complex cases and learning more about equipment in the cardiac catheterization laboratory inventory.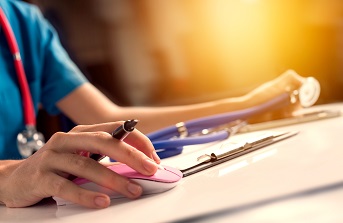 In talking with colleagues enrolled at various ACGME-accredited interventional cardiology programs across the country, I've come to learn that the vast majority of patients they see in continuity clinics aren't patients who specifically enhance their knowledge from an interventional management perspective. Rather, most of the clinical-decision algorithms for patients in these clinics are what fellows get exposed to during their 3-year general cardiovascular disease fellowship. Unless focused toward patient subsets that require subspecialized decision-making—for example, those with a CTO, complex valvular heart disease, or refractory angina—continuity clinics that cater to the management of general cardiovascular disease patients with revascularized CAD, mild-to-moderate valvular heart disease, heart failure on guideline-directed medical therapy, nonvalvular A-fib, and primary prevention of atherosclerotic heart disease add little to the interventional fellow's growth during the year he or she is supposed to be learning coronary interventions. 
A plausible forum to address the issue of continuity clinics in interventional cardiology fellowship may be the annual mandatory ACGME survey that each one of us fills out at the end of the academic year. After all, it's upon us to be the ombudsman of our own crucial and career-shaping training period.

Ankur Kalra, MD, is an interventional cardiologist at Franciscan Health in Indiana and co-chief executive officer of Kalra Hospitals in…
Read Full Bio