Conversations in Cardiology: How Are Operators Comped for Being On Call?
Morton Kern, MD, often engages his colleagues via email in brief, informal dialogue on clinically relevant topics in cardiology.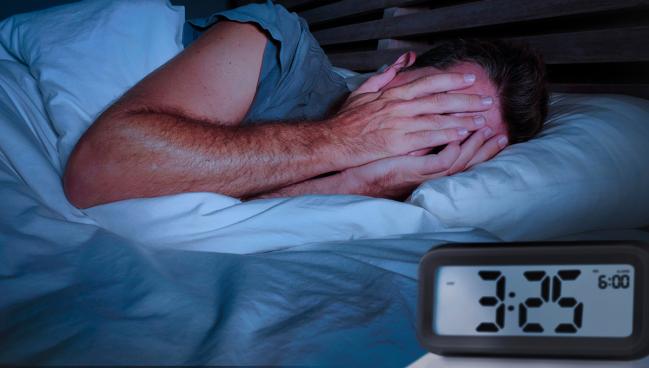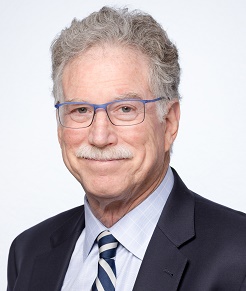 Morton Kern, MD, of VA Long Beach Healthcare System and University of California, Irvine, often engages his colleagues via email in brief, informal dialogue on clinically relevant topics in interventional cardiology. With permission from the participants, TCTMD presents their conversations for the benefit of the cardiology community. Your feedback is welcome—feel free to comment at the bottom of the page.
In 2019, TCTMD published a prior discussion about STEMI call. Practices are still mixed 4 years later, but there seems to be growing support for the idea that extra hours merit extra pay.

Stephen Ramee, MD (Ochsner Medical Center, New Orleans, LA), asks:
Do you get compensated for being on call, and if so, who pays and how much?
---
Kern:
I don't take call anymore. I'm salaried. On-call time was never paid extra.  Let's see what others say.
---
Phillip Mumford, MBA, BSHA, RCIS (Memorial Hermann Northeast Hospital, Humble, TX):
I don't take call anymore, as well, and I'm salaried also. But if I would have a gap when I urgently needed coverage I would step in, which I have. I don't receive any compensation for it, but I believe I'm supporting my organization and community. I have been asked to help cover at another sister facility, which I have and still didn't get paid for it. Now, the staff can take call at other facilities within our organization and they will get paid by that campus by changing the cost center, with in some cases receiving an additional bonus for doing so.
---
J. Jeffrey Marshall, MD (Northside Hospital Cardiovascular Institute, Lawrenceville, GA):
Our hospital pays for STEMI call. Same amount for weekday and weekend days at all of our hospitals: $1,200. No different compensation for "busy" hospitals versus "not as busy" hospitals.
---
Bonnie Weiner, MD (Saint Vincent Hospital, Worcester, MA):
Never been paid for call. Tried to implement when we were short on coverage, but even then couldn't get it done. They were willing to pay someone from a sister hospital to cover but didn't see the double standard in that.
---
Lloyd W. Klein, MD (University of California, San Francisco):
In most academic and employment model private hospitals, administration will argue that on-call stipends are built into the contract. That of course is nonsense if market rates are considered. If an individual is on call roughly every fourth night, at $1,000/night (conservative) that would mean roughly $90,000 of the compensation package is for on call, which would imply huge underpayment for other wRVUs.
Another subterfuge often used is that on call is an opportunity to build one's practice; very often these patients who present as STEMI are underinsured or insured out of network, or even not at all. There will also be discussions as to other offsetting benefits the hospital provides to the practice, including unassigned noninvasive tests. 
For a payment system for on call to flourish, specific conditions must be in place that afford a practice independence of hospital compensation and a realistic threat of not taking call. These might include competition among several groups who practice at several locations, or an independent single group. Increasingly, these kinds of arrangements are disappearing precisely because hospital administrations see this as a threat to control and diminishing costs, and they are right.
I have been through this battle at several hospitals in the past. Compromise is the only real solution for physicians until we regain independence either by contract or by unionization, neither of which are likely any time soon.
---
Kirk Garratt, MD, MSc (ChristianaCare, Newark, DE):
I have to jump in here. . . I love you Lloyd, but c'mon, man!! Describing employed compensation models as subterfuge just isn't right.
All physician compensation is related in some way to productivity, which is appropriate. Employed cardiologist compensation is based on prevailing market data (MGMA, AMGA, SullivanCotter, etc) and usually aims at pegging compensation to RVU production. However, call coverage must account for expected productivity and also compensate for providing an essential service, ie, work that's high value but not expected to produce RVUs. That's eminently fair to interventional cardiologists. You can't claim that recognizing the value of call coverage means non-call RVUs are undervalued.
The comment about STEMI patients being uninsured is also off. Not every patient arriving with a STEMI is uninsured/underinsured, but more importantly, growing a practice isn't a reason employed interventionalists take call. That's why employed interventionalists often/usually cover just the cath lab when on STEMI call (unless it's a quiet neighborhood). In contrast, private interventionalists almost always take call for both STEMI and consults, and they find the model works nicely to help generate revenue and build their clientele.
---
Duane S. Pinto, MD, MPH (Beth Israel Deaconess Medical Center, Boston, MA):
One neglected idea in Lloyd's example is that we have to understand the value we provide to the institutions that use us, whether employed or private. We cannot allow ourselves to continue the inexorable decline to faceless RVU chasers/widgets by falling prey to simple calculation of value based on reimbursement $$/RVU, etc. We continue to be remiss in recognizing the mutual value we provide to patients, ourselves, and institutions.
For example, in the specific STEMI circumstance, my hospital does not provide any additional value to STEMI patients than what is already out there. Shocking but true. Brigham and Women's Hospital is across the street. I am very comfortable that Binny Shah can provide equal or better care for STEMI patients than me when we are both on call. As such, the reason to have a STEMI program goes beyond whether the ambulance turns left or right on Francis Street. The reason to have a STEMI program is in no small part to maintain relevance of a hospital in a competitive environment.
I offered to close the STEMI program off hours, since I am perfectly happy with my group talking a compensation pay cut to replicate the lost professional revenue of not doing STEMI cases. We would contract to cover 24/7 at a close by community hospital. We would transfer any sick people needing the cath lab across the street to Binny, where they would get excellent care. The alternative would require replicating the going rate for on-call services of an interventional cardiologist at said community hospital. Our hospital was quite wise in recognizing our codependence and made a very reasonable compromise in contracting with our academic group practice to provide emergency on-call services and has continued to make us feel that we are valued for the services we provide to our patients and the hospital.  
---
Klein:
Duane's real world example is one solution to the on-call problem; but again, to make it work, his group actually had to be willing to forego STEMI coverage (and money), and the administration had to understand that that could actually happen. Then, negotiations could take place with a fair settlement for everyone.
Kirk, first, let me assure you that I feel mutual affection for you professionally and personally. Rather than respond to your specific points directly, which I will happily leave to the other readers as to which perspective is most accurate, allow me to suggest that the foundational question is: what is the value provided by interventional cardiologists in taking STEMI call? To answer this fully of course we would have to ask, value to whom? Society? The patient? The hospital? The insurance company?
But let's stay focused on value to ourselves. What compensation should we expect for providing our service by remaining on call, 24/7, ready to work on emergencies nights and weekends? The complexity and specialized nature of the medical services we provide require advanced skills, specialized training, and knowledge of advanced technology. You can't substitute a radiologist or an echocardiographer to do what we do. That is the very definition of value. RVUs provide a foundation for services provided, not for services that aren't utilized but are available at 60 minutes notice. Why shouldn't we be paid fair market prices for that value? And if we are, you do the math as to compensation for the other services in the contract.
You raise the important point that in a fee-for-service environment, only services actually rendered are paid. But hospitals too are paid a very fair amount for what we are doing, and are supposed to run the place based on those revenues. Return of profits to those who are providing the service is exactly how other industries work, but not medicine. We all know that intervention is the cash cow for academic departments of medicine and has been for decades. We all know that our admin suites are plush and that those who sit in them are nicely paid despite limited hours and no on call. We all know other specialties that are almost as well compensated as ours but do half the work. Yes, we are near the top of the MGMA list, but orthopods don't have to replace knees at 4 AM. CV surgeons happily pass their worst cases to us now, and have us "stabilize" their disasters until traditional working hours. We are so used to being undervalued that we have lost our fiscal direction. And our bargaining power. And there is so much overcapacity that hospital administration has a huge advantage.
The value of interventional services is subjective and can vary based on different perspectives. Determining a fair and comprehensive value assessment for medical services requires balanced reflection, while also accounting for ethical considerations and the societal importance of accessible and affordable healthcare. Interventional cardiologists tend to receive competitive salaries relative to other medical professionals but not our full value. And that is precisely why discussions of work hours, job satisfaction, and personal fulfillment are now part of the conversation. If we aren't being explicitly paid for our time, is that our charitable donation to our hospital and society?
---
James Blankenship, MD (University of New Mexico, Albuquerque):
Data point: I asked the locums company Weatherby Healthcare how much it would cost us for STEMI coverage. They said a minimum of $3,000/day including a 10-hour day on weekdays and same for weekends, even if STEMI call only requires the doc to come to the hospital for an emergency procedure.
---
Mauricio G. Cohen, MD (Cleveland Clinic Florida, Weston):
I think that STEMI call should be paid for, without a question. It is not fair that you get RVUs only if you do a case. STEMI call is time-consuming, takes our sleep away during the time we need to recharge for a next busy day, and limits our activities during spare time and weekends.
Please see this paper, published in Catheterization and Cardiovascular Interventions by Peter Duffy et al, where they wrote: "It is not reasonable to expect an interventionalist in practice to forgo revenue generating activities while on STEMI call while he or she must still contribute to an ever-increasing overhead under the pressure of work relative value unit (RVU) metrics. The absence of STEMI call pay is no longer financially reasonable especially in light of the recent ~18% cut in reimbursements for PCIs."
Payment also depends on local market. Hospitals in Miami pay for STEMI call. Payment should be comparable to market value. In Miami, it is around $1,500-2,000. When Bill O'Neill was CMO at University of Miami he introduced STEMI payment in 2011 at $500 (minus fringe benefits) through an overload mechanism. This extra income partially compensated for our low "academic" salary.
I understand that STEMI payment has been increased to market value levels after I left UM ☹. My current institution (Cleveland Clinic Florida) does not pay STEMI call.
There are physicians in the area whose practice is restricted to STEMI call and are able to make a living.
---
Srihari S. Naidu, MD (Westchester Medical Center, Valhalla, NY):
We wrote this CCI paper a long time ago, in 2013. We should consider updating it. 
I've worked at three hospitals and at only one did they pay. In that instance it was because of a mixture of academic and private faculty, and the on-call pay was a way to make sure we can cover the schedule. It was a busy STEMI hospital and at a time before most groups were captured, although I know they've since only increased the stipend. 
This being said, my opinion is that STEMI call is a service that we provide above and beyond its RVU and CPT worth to the hospital, especially as it's a quality and state metric oftentimes linked to value based purchasing and therefore should be paid at a set rate whether or not you end up coming in. Similarly some institutions pay their noninvasive attendings to read echos on weekends so patients can be expedited to reduce length of stay, another cost and quality metric. 
As medicine changes and hospitals are rewarded or penalized for these metrics we on the ground floor who actually make it happen should be compensated for that role in that process. 
---
David J. Cohen, MD, MSc (St. Francis Hospital, Roslyn, NY):
I never have gotten paid separately for call by my primary employer.
However, when I was moving from Kansas City to New York a few years ago, I did some locums tenens work and the going rate for a 24-hour shift of STEMI call was between $2,000 and $2,500/day.
---
William M. Suh, MD (Riverside Community Hospital, CA):
I take STEMI call at two hospitals, both nonacademic.  One hospital is not busy and pays $1,000 per day. Other hospital is very busy and pays $1,400 per day. I will take David's $2,000-2500 and Mauricio's $1,500-2,000 to our hospital leadership to get ours up to market!
---
Michael Ragosta, MD (UVA Health, Charlottesville, VA):
We get nothing but our salary, and sometimes get a "thank you for your service."
---
Peter N. Ver Lee, MD (Northern Light Cardiology, Bangor, ME):
Our compensation includes base salary and extra for call. Weeknights (Sunday to Thursday) are paid one amount, weekends (Friday to Sunday night) are paid more since the docs are there pretty much all day both days. Even though there is not much revenue we have assigned it a monetary value which I would rather not disclose. Everyone gets pretty close to the same amount since most take call and have the same amount over a year. It definitely helps when someone is sick and can't take call, there are plenty of volunteers for the call pay. I'm one of the rare people who does not take call but still works in the cath lab (CTOs and CHIP cases), but I don't need the money.
---
The Bottom Line From Mort Kern
Pay for on call is highly variable and dependent on the group practice model, local market forces, and insightful administration.  In hospital-employee models, it seems physician bargaining power is weakest.  My view is that call time beyond what is stated in the employment contract should be compensated at the market rate.  How that gets done will be the biggest challenge for younger interventionalists entering practice.