Coping With CABANA: Despite Trial Flaws, A-fib Experts Say Lessons Have Been Learned
Most physicians say the study backs up their current use of ablation and offers new information to use in discussions with their patients.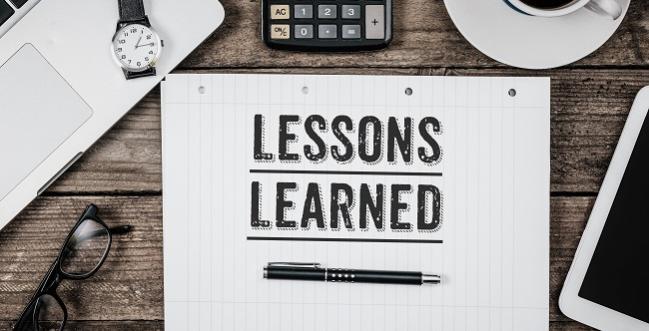 LISBON, Portugal—Ten months after they were first presented, the results of the CABANA trial were finally published in JAMA, rekindling the debate about what can be taken away from a trial that failed to demonstrate the superiority of catheter ablation over medical therapy for A-fib on the trial's primary endpoint.
High patient crossovers and event rates that were much lower than expected dampened the study's statistical power. But the crossovers, in particular, also help explain why the trial seems to be getting more leeway than others that haven't met with success for their primary endpoint, with talk turning to the secondary analyses to ask what lessons can be learned.
Bringing his perspective as a physician who refers patients for A-fib ablation (but does not perform it himself) and also as a clinical trialist who has overseen a high-profile trial that missed its primary endpoint (SYMPLICITY HTN-3), Deepak Bhatt, MD (Brigham and Women's Hospital, Boston, MA), said that looking for useful information in neutral trials is justified given that thousands of patients, along with physicians and researchers, have devoted the time to making them happen.
"I don't believe in just worshiping at the altar of the P value such that if it's less than 0.05, you throw out everything," Bhatt told TCTMD. "I think we can really lose a lot of valuable information."
That's not to say that the statistical plans set up ahead of time aren't important, Bhatt stressed.
"I do think we have to respect statistics and can't just randomly decide what to believe and what not to believe or only believe those things that are in line with our preexisting biases and discount the others. The statistics do help keep us honest that way," he said. "But I think the trial overall [CABANA] has a lot of positive findings that are in keeping with what I see in clinical practice, what's been reported in large real-world registries, and is also concordant with other randomized data sets, such as the CAPTAF trial that was also recently published in JAMA," as well as the CASTLE-AF trial in patients with heart failure.
Christine Albert, MD (Brigham and Women's Hospital), agreed with Bhatt about the importance of the statistics, but also said it was appropriate to delve beyond the primary endpoint results of CABANA—which she acknowledged did not show a benefit for catheter ablation—to pull out useful information.
"I think because this is such a large trial of AF ablation and because the reason that we primarily do AF ablation at this point is because of quality of life and to improve symptoms, that to throw out all those other important lessons that we learn would be a shame," she told TCTMD, pointing out that the separate quality-of-life analysis of the CABANA trial showed greater gains in the ablation arm.
Albert, along with others weighing in on the topic, also said the trial demonstrates that ablation can be safely performed in experienced hands, with no increase in mortality (and, if anything, possibly a lower risk).
The on-treatment and other types of analyses people have been looking at all have certain biases, Albert said, but "yes, we should pay attention to all of this other information."
Practice Changing?
There's still a question, however, as to whether CABANA has changed anything in terms of how A-fib ablation should be used, even if one looks at the more positive secondary findings. The results were published just 2 days before the start of the European Heart Rhythm Association (EHRA) Congress 2019, and that issue was debated during one of the first sessions of the meeting.
Riccardo Cappato, MD (Humanitas University, IRCCS Research Institute, Milan, Italy), argued that CABANA will affect his decision-making around A-fib ablation, which has already been shown to be effective in restoring sinus rhythm and improving or eliminating symptoms. The trial included a large population highly representative of the usual patients referred for catheter ablation, rigorous data collection and external analysis, and several subanalyses that are of value for clinical interpretation, he said.
As for the lack of a difference in the primary endpoint (death, disabling stroke, serious bleeding, or cardiac arrest), Cappato believes this shows that selecting catheter ablation versus medications as an initial strategy does not improve hard outcomes.
He said, however, that the "treatment received" analysis was particularly important, serving as "a representative model to me of daily practice therapy flows in AF patients referred for ablation." That flow frequently involves patients trying drugs first and then opting for ablation if they don't work.
When taking that flow into account, as reflected in the "treatment received" analysis, there were reductions in the composite primary endpoint, all-cause mortality, and death or CV hospitalization. The take-home message, Cappato said, is that undergoing ablation at any time, regardless of initial strategy, improves outcomes.
What that means for clinical decision-making, he said, is that ablation can be offered at an early stage, so long as patients and physicians are not reluctant to use it. On the other hand, if there's reluctance, medication can be offered instead during this initial period, with ablation reserved for later if needed. CABANA provides information about what results in terms of clinical outcomes, symptoms, and quality of life can be achieved with each strategy, Cappato indicated.
Staying the Course
Arguing against a substantial impact on clinical practice, however, was Isabelle van Gelder, MD, PhD (University of Groningen, the Netherlands), who pointed out that the 2016 A-fib guidelines from the European Society of Cardiology already include catheter ablation as an option to obtain symptom reduction. She said patients in the CABANA trial look similar to patients that she already has been sending for A-fib ablation.
There is some information to be gleaned from the trial, she acknowledged, including the more than 50% A-fib recurrence rate over 4 years of follow-up. "That is an important issue and I will discuss that now with all my patients," she said. The safety information, too, "may help me indeed to convince my patients who were and are still candidates for AF ablation."
But overall, "nothing really has changed for me," van Gelder said. "CABANA will not affect my clinical decision-making at all in AF ablation. My first focus will still be optimal [management] of risk factors and underlying conditions and then, in case of symptoms, I will propose AF ablation as I did for so many, many years."
The feeling that nothing has really changed with CABANA was echoed by others at the EHRA meeting.
Prapa Kanagaratnam, MB BChir (Imperial College Healthcare NHS Trust, London, England), who presented results of the AVATAR-AF trial, told TCTMD, "I'm struggling to know what CABANA has told us. . . . We're in the same place."
And Oussama Wazni, MD (Cleveland Clinic, OH), said that even though CABANA confirmed that A-fib ablation can be done with a low rate of complications, it "did not really change how we think of what we do." He noted that the practice of ablation—and its risks and benefits—has evolved since the CABANA trial started nearly a decade ago in November 2009.
Caution When Translating CABANA to the Real World
Wilber Su, MD (Banner – University Medicine Heart Institute, Phoenix, AZ), told TCTMD that CABANA was a difficult trial to conduct because investigators were asked to take patients who were already getting sent for ablation and randomize them to either ablation or medical therapy. And even though the trial missed the primary endpoint, he said, the large size of the cohort compels researchers and physicians to look at the results from different angles.
"Of course when you do that you also take it with the understanding that this was not what the trial originally intended to do," Su said.
And he offered another note of caution, saying that care should be taken when translating these findings to real-world practice. In CABANA, all of the procedures were performed by experienced operators and it's unclear whether the same results can be achieved on a broader scale, he said. "A lot of it depends on how well somebody can do an ablation without causing harm," he said, noting that complications can be higher in real-world data sets than in clinical trials.
As for the ultimate impact of the trial, Su came down on the side that not much will change about how ablation is offered.
"I think most of us look at ablation as something that helps a patient first feel better, get off medication, and have better quality of life," he said. "And so that will help solidify the guideline on treatment of A-fib."
Bhatt said CABANA might not nudge the use of ablation much, either up or down, but it does provide clinicians information that can be helpful when deciding on a treatment course.
"The trial is a major contribution to the field; it really teaches us a lot," he said. "Is it definitive in every regard? Absolutely not, but no trial is, as a matter of fact. So I think this is really a terrific trial that will help not just electrophysiologists but even more importantly referring physicians figure out exactly when they should pull the trigger to refer a patient to A-fib ablation."
For highly symptomatic patients who have maxed out on medication, "what are you going to do?" Bhatt added. "Of course you're going to refer for A-fib ablation."
Albert agreed, saying CABANA "just reinforces a little bit of what we already do and it reinforces that ablation is a reasonable option for trying to improve the quality of life of patients who have atrial fibrillation."
Bringing the Patient Into the Discussion
Of course, Bhatt said, a discussion between patients and physicians is critical when it comes to choosing the right treatment.
CABANA "certainly makes me feel good about recommending ablation for those patients that are symptomatic, intolerant of medicines, or symptomatic despite medicines that want to undergo a procedure, but I certainly wouldn't push a patient into it if they didn't want a procedure or if they were already doing well on medicines," Bhatt said.
Ablation, he added, "is not a panacea, not something that every patient has to have."
He drew parallels with the use of PCI for patients with stable coronary disease and intractable angina. "At a certain point, everybody's going to refer to the cath lab," he said. "I think that there is a definite role for ablation and [CABANA] helps solidify it."
But, like PCI in the setting of stable angina, "you want to do it in people who you think are actually going to benefit," Bhatt said, "and I think now it's the same with atrial fibrillation ablation, where it definitely has a role but it has to be in the context of careful discussions with the patients, experienced proceduralists with low complication rates, as was the case in CABANA, and probably as part of a whole comprehensive A-fib management scheme" that takes into consideration all of the potential treatment options.
Albert said CABANA provides greater clarity on the relative risks and benefits of using catheter ablation versus medical therapy, which can be useful when talking to patients.
"What I hope physicians do with the data is to now have this concrete data that they can talk to a patient about when discussing whether to try medications or to try ablation," she said. "There's clearly no mandate where you'd have to sit in front of a patient and say, 'You need an ablation,' but there are definitely times when the ablation is probably going to be the best thing for them with regards to improving their quality of life."
Whichever way a physician chooses to go, though, patients are likely to do well, because CABANA showed that stroke risk was very low in both arms, Albert said.
"It makes you feel like what we're doing with our therapies right now with anticoagulation, with medical therapy, and with ablation is working in that the outcomes were much better than we thought that they were going to be," she said. "So I think it's good news for patients with atrial fibrillation."

Todd Neale is the Associate News Editor for TCTMD and a Senior Medical Journalist. He got his start in journalism at …
Read Full Bio
Sources
Multiple presentations. Controversies in atrial fibrillation ablation. Presented at: EHRA 2019. March 17, 2019. Lisbon, Portugal.
Disclosures
CABANA was funded by the US National Institutes of Health (NIH), St. Jude Medical, Biosense Webster, Medtronic, and Boston Scientific.
Albert reports serving on the advisory board of Roche Diagnostics, as a consultant for Myocardia and Sanofi US Services, and as a data and safety monitoring board member of the Apple Watch Study; and receiving research funding from the National Heart, Lung, and Blood Institute, St. Jude Medical, Abbott, and Roche Diagnostics. Albert is currently vice president of the Heart Rhythm Society.
Bhatt reports receiving research funding or unfunded research support from Abbott, Amarin, Amgen, AstraZeneca, Bayer, Boehringer Ingelheim, Bristol-Myers Squibb, Chiesi, Eisai, Ethicon, Forest Laboratories, Idorsia, Ironwood, Ischemix, Lilly, Medtronic, PhaseBio, Pfizer, Regeneron, Roche, Sanofi, Synaptic, The Medicines Company, FlowCo, Merck, Novo Nordisk, PLx Pharma, and Takeda; being a site co-investigator for Biotronik, Boston Scientific, St. Jude Medical, and Svelte; being a trustee for the American College of Cardiology; serving as an advisory board member, director, or chair for Cardax, Elsevier Practice Update Cardiology, Medscape Cardiology, Regado Biosciences; the Boston VA Research Institute, the Society of Cardiovascular Patient Care, and TobeSoft; serving on the American Heart Association Quality Oversight Committee; serving on a range of data safety monitoring committees; receiving honoraria for editorial or committee activities for a range of publications and organizations; and receiving royalties from Elsevier.
Su reports consulting for Medtronic, St. Jude Medical (now Abbott), and Boston Scientific.
Kanagaratnam reports consulting for and receiving research contracts from Medtronic; consulting for Abbott; and consulting for and receiving royalties from Biosense Webster.
Wazni reports consulting for Boston Scientific, Medtronic, and Biosense Webster.
Cappato reports consulting for Boston Scientific, Medtronic, St. Jude Medical, Biosense Webster, ELA Sorin, Boehringer Ingelheim, Bayer
HealthCare, Abbott, and Pfizer; serving on the speakers' bureau for Boston Scientific, Medtronic, St. Jude Medical, Biosense Webster, Bard, Sanofi, Boehringer Ingelheim, Bayer HealthCare, and Abbott; being an investigator for Medtronic, Biosense Webster, Sanofi, Cameron Health, Bard, Bayer HealthCare, Abbott, and Pfizer; receiving grants from Boston Scientific, Medtronic, St. Jude Medical, Biosense Webster, Bard, and ELA Sorin; having equity and intellectual property rights with Cameron Health and Atacor.
Van Gelder reports no relevant conflicts of interest.