COVID-19 Drug Candidates May Raise Arrhythmia Risk
Hydroxychloroquine, chloroquine, and azithromycin all prolong QT interval. The next step is studying if their benefit exceeds risk.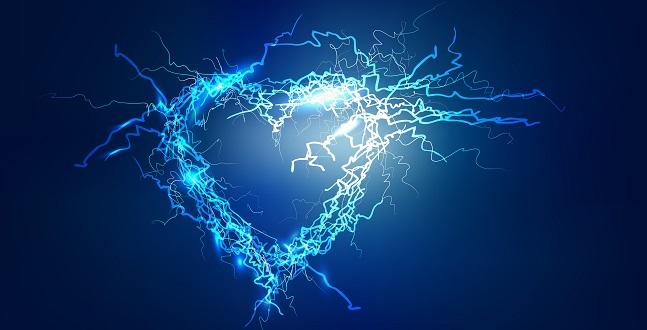 Even with little evidence, hope exists both in the medical community and the public that hydroxychloroquine (or its close relative chloroquine) and the antibiotic azithromycin, all long-used antimalarials, might be an option for treating COVID-19. Healthcare providers desperate for options are already trying these drugs in real-world practice. Yet, experts warn, there may be unexpected risks.
For instance, all three of the medications prolong QT interval and thus may lead to potentially fatal ventricular arrhythmia.
Regarding this risk, a new article in Cardiology Magazine, distributed to members of the American College of Cardiology (ACC), aims to add clarity for clinicians and researchers alike. It offers specific recommendations for monitoring inpatient and outpatient use of the drugs, as well advice on study protocols. What with the unique burdens of COVID-19, it also outlines what can be done in the face of limited resources.
Research is surging ahead to determine whether these drugs are safe and effective in patients infected with SARS-CoV-2. Healthcare providers on the front lines, however, are facing decisions now.
"[We wanted to] try to provide some basic guidance for people who may not otherwise be using QT-prolonging medications about what parameters can help to maintain, hopefully, a certain level of safety," said Eric C. Stecker, MD (Oregon Health & Science University, Portland), who co-authored the document along with Timothy F. Simpson, MD, PharmD (University of California, San Francisco), and Richard J. Kovacs, MD (Indiana University School of Medicine, Indianapolis), immediate past president of the ACC.
Late last week, the US Food and Drug Administration issued an emergency use authorization to aid in distribution of hydroxychloroquine and chloroquine; neither is approved for treating COVID-19, though the agency is accelerating research on their potential. The European Medicines Agency, meanwhile, has urged that the two drugs only be employed in clinical trial or emergency use settings.
The Eternal Question: Risk vs Benefit
Stecker confirmed to TCTMD that some providers aren't waiting for the final answer. "Clinicians have used medications off-label forever, and clinicians, when they are convinced that the benefits outweigh the risks, are very comfortable using medications [in this way]," he said.
What worries him, Stecker said, is not the fact that these drugs can prolong QT interval, since others that cause this side effect are used routinely with appropriate monitoring.
"My discomfort stems not from the risk of the medications," Stecker explained, "but from the fact that we have very, very little data about the potential benefits of [the hydroxychloroquine-azithromycin combination]. And one really cannot judge the risk-benefit ratio or profile of a medication if you don't know what the benefits are."
One really cannot judge the risk-benefit ratio or profile of a medication if you don't know what the benefits are. Eric C. Stecker
A few reports have hinted that hydroxychloroquine-azithromycin may in fact work against COVID-19. However, "they're much too small to study the safety profile. Certainly, these preliminary results in vitro and in human subjects are encouraging—and I don't want to discount the fact they are encouraging results—but there are many, many, many examples of therapies that go from this stage of very preliminary research and can look very promising [and then] when you do more-rigorous and larger-scale research, one can find that they don't work or that the risks outweigh the benefits of the treatment," said Stecker.
For now, "we just don't know," he observed.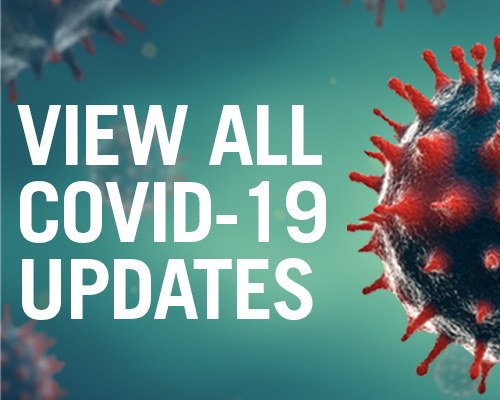 There are several factors that might reduce concerns about these drugs' arrhythmogenic potential. For one, patients with acute COVID-19 would only need to take hydroxychloroquine-azithromycin for 5 to 10 days, Simpson, Stecker, and Kovacs write. Moreover, "while QT-prolonging medication use has been associated with increased risk of death, the absolute magnitude is likely smaller than the potential benefit from treatment of COVID-19 among specific subgroups with COVID-19 infection (eg, ICU-hospitalized patients and outpatients age > 70). There are large potential population-health benefits from hastening viral clearance of COVID-19."
Adding to the unknowns, Stecker noted to TCTMD, is that doses here would be higher than what have been used before and that hydroxychloroquine-azithromycin together might augment the risk. Patients with COVID-19 "may be much sicker and more predisposed to arrhythmias in the first place," or they could be taking other drugs that operate via the same mechanism, he commented. "With all these things in mind, it's really hard to estimate risks."
For Stecker, the best step forward is engaging patients in clinical research.
"If we just start using [it] and try to passively observe and assess whether it's working or not, we'll really have no way of judging whether there is a true benefit to the medicines and whether that true benefit outweighs any risks that the medicines may have," Stecker said.
"Just to lay out how that might be—let's say everybody says, 'This is a compelling case for these medications. We don't have time to wait to study it more rigorously,'" he continued. But because the field is moving so quickly, in only 2 to 4 weeks "you'll have many patients who were started on this medication combination get better, because the large majority of patients actually do get better, just on their own. If we assess that as a benefit of the medicine and not the natural history of the disease course, we may inappropriately conclude that the medication is working and inappropriately conclude . . . the benefits outweigh the risks."
Luckily, there are randomized controlled trials on the way, some already enrolling patients—ClinicalTrials.gov currently lists nearly 300 COVID-19 studies. "These studies are going to be completed quickly. There are many patients who are unfortunately infected and who are candidates for enrollment, and hopefully very soon we would know [the best strategy] for wherever the next hot spot of infection is," Stecker concluded.