CV Devices in the Fast Lane: FDA's Approval Often Rests on Early Evidence
For many of today's big-name devices, approval wasn't supported by a randomized clinical trial, researchers say.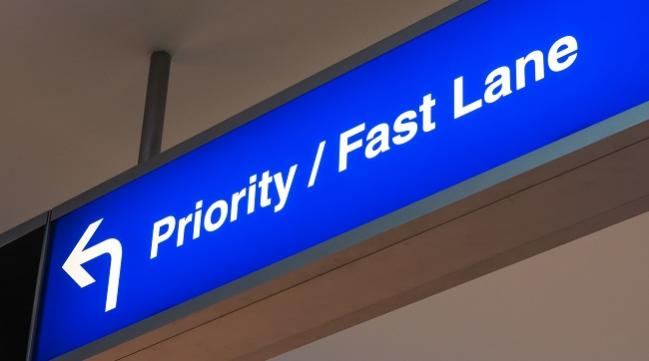 Over the past decade, the body of evidence in support of high-risk cardiovascular devices that got expedited approval from the US Food and Drug Administration (FDA) has been decidedly lackluster, asserts a research letter published online last week in JAMA Internal Medicine.
"Before we approve and start using high-risk devices, particularly implanted ones, we should have high-quality evidence that they're going to be safe and effective, and I think that we found that the evidence was not high-quality," Rita Redberg, MD (University of California, San Francisco), told TCTMD, pointing out that for nearly half of the devices considered by an FDA panel, votes did not come down in favor of effectiveness. This is especially notable, she said, given that the devices' priority-review status would imply they had "special features," she said. "The panels didn't seem to think so."
Redberg co-authored the letter along with L. Camille Jones, MS (University of California, San Francisco), and Sanket S. Dhruva, MD (Yale University School of Medicine, New Haven, CT).
But not all hold this view, emphasized David Kandzari, MD (Piedmont Heart Institute, Atlanta, GA). "By most instances, the medical community feels that the FDA has been too conservative, too rigorous, too evidence-based," Kandzari commented to TCTMD, noting that this new report, as well as a recent documentary, The Bleeding Edge, argue the opposite: that the FDA's approval process is flawed.
Should we as cardiologists be accepting, and using in our patients, devices that don't really have evidence that they're better than the alternative in a lot of cases? Rita Redberg
This analysis' approach, spanning 10 years of approvals and a diverse range of devices, "is very much an oversimplification," Kandzari stressed. Another factor worth noting, he added, is that these products were considered on a case-by-case basis, with the idea that they "represent solutions to unmet clinical needs. Therefore, they were believed to qualify [to go] through this expedited pathway."
Meeting the needs of "patients with limited or no therapeutic alternatives and still having less than perfect data will always be a subject that invites both criticism and praise," Kandzari said.
Redberg, for her part, didn't seem convinced that the technologies in question merit any less stringent of a look. Critical in this discussion, she said, is knowing exactly how "unmet clinical need" is defined, when surgery and medical therapies can be alternative options. Newer devices are only able to meet this need if they are actually safe and effective, Redberg added.
The Path to Approval
Making their case, Redberg and colleagues identified 14 cardiovascular device approvals stemming from priority review between 2007 and 2017: the Sapien valve (Edwards Lifesciences), approved separately for transfemoral and transapical delivery; the Synergy Ablation System (AtriCure); the S-ICD subcutaneous implantable defibrillator system (Boston Scientific); MitraClip (Abbott Vascular); the CardioMEMS HF System (St. Jude Medical); the Lutonix 035 drug-coated balloon (Lutonix); the IN.PACT Admiral drug-coated balloon (Medtronic), the Melody valve (Medtronic); the ResQCPR System (Advanced Circulatory Systems); the Watchman left atrial appendage closure device (Boston Scientific); Sapien 3 (Edwards Lifesciences); the Cheatham Platinum stent (NuMED); and the Micra pacemaker (Medtronic).
For these devices, there were 18 pivotal studies. Mean patient enrollment was 499. None of the studies was double-blind, and only half were randomized. Nearly three-quarters used surrogate endpoints, and one-third had retrospective controls as the comparison group. For the primary endpoint, half of the studies tested noninferiority. Only 63% met all of their primary endpoints.
The FDA convened expert advisory panels to review the data for 10 of these devices, and there were nine panel votes on safety and effectiveness. Panel members leaned towards a "no" vote for effectiveness four out of nine times.
To TCTMD, Kandzari noted that for expedited approvals, when panel members can face having early or incomplete data, decisions are made by "reviewing the totality of evidence and not just a single clinical trial." Many of the technologies had already been in use outside the United States for years, he added. "At the time of the MitraClip panel meeting, for example, the device was already approved in over 40 countries and had been used in over 8,000 patients."
Moreover, approval doesn't always hinge on a single panel, Kandzari said, citing the Watchman device, which had no fewer than three over the course of 5 years.
Postapproval studies were required for 13 of the devices after they went to market, the researchers note. And as of May 23, 2018, they say, a total of two Class I recalls and 13 Class II recalls have been issued regarding six devices.
What Happens After
Given that the FDA has no penalty for delaying or failing to complete a postapproval study, it's possible that some devices' less-than-positive results may fall through the cracks, Redberg and colleagues suggest.
These concerns are as acute today as they were in the preceding decades of the FDA's approval process, given the Breakthrough Devices program established by the 21st Century Cures Act of 2016, according to the authors. "To best ensure safety and effectiveness of high-risk devices, the FDA should require high-quality data under the new Breakthrough Devices program designation," they advise. "To ensure that device manufacturers are completing postmarketing studies and acting on the resulting data, the FDA should issue time-limited approvals with mandated periodic re-review of the device's safety and effectiveness."
Kandzari countered that time-limited approvals might only be "building in more redundancy and cost to the system without adding value, because we currently have programs in place for the reporting of device-related issues." Beyond postmarketing studies, there's the MAUDE database, as well as the potential for subsequent clinical trials, he noted.
However, the issue extends beyond FDA processes, Redberg stressed. "We have to start recognizing that this is a problem. I think it has to be multipronged. Certainly, the FDA's standards are part of it, but it's also clinicians' standards. Should we as cardiologists be accepting, and using in our patients, devices that don't really have evidence that they're better than the alternative in a lot of cases?"
Patients, too, should know more about how devices make it to market, she added. "When we're doing these procedures, I don't think we're telling them that we don't have good evidence . . . . I think we should. I think patients expect that, and they should get it."

Disclosures
Redberg reports being the editor of JAMA Internal Medicine but being not involved in any of the decisions regarding review of the manuscript or its acceptance.
Jones and Dhruva report no relevant conflicts of interest.
Kandzari reports formerly serving as special government employee with the FDA and currently serving as a circulatory devices panel member. He also worked previously as a medical officer at the FDA through the medical devices fellowship program.