Definitive Trials Spur Sharp Uptick in Use of Endovascular Therapy for Acute Ischemic Stroke
Accelerating use was driven by a growing number of centers offering endovascular therapy, as well as by rising case volumes at existing centers.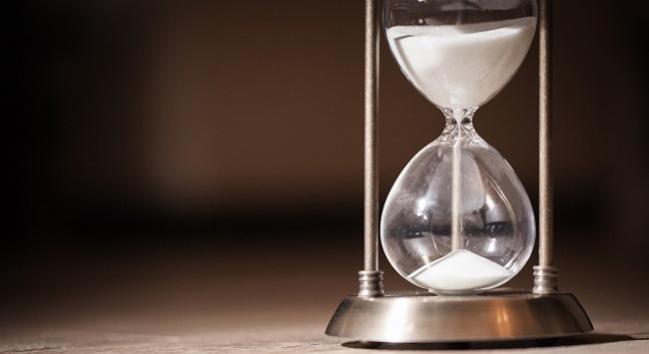 HOUSTON, TX—The US stroke community has responded rapidly to the positive results from several trials of endovascular therapy—primarily with stent retrievers—for patients with acute ischemic strokes caused by large vessel occlusions.
Though use of endovascular therapy had already been slowly increasing for a decade or more, the new trial data—much of it coming out in late 2014 or early 2015—sparked an acceleration, driven both by a growing number of centers offering the treatment and by rising case volumes at existing centers, Eric Smith, MD (University of Calgary, Canada), reported at the International Stroke Conference (ISC) last week.
Just 7.2% of hospitals participating in the American Heart Association/American Stroke Association Get With The Guidelines (GWTG)-Stroke program in the second quarter of 2003 provided endovascular therapy. That proportion increased to 32.6% by the third quarter of 2016. And in the most recent years, average procedure volume at centers offering the treatment increased from 6.3 per quarter at the beginning of 2013 to 11.8 in the third quarter of 2016.
"Stroke systems should continue to be revised to increase the number of eligible patients treated with [endovascular therapy]," Smith said during his presentation, noting that hospitals capable of offering the treatment will need the resources to accommodate growing caseloads.
Edward Jauch, MD (Medical University of South Carolina, Charleston), who was not involved in the study, said he was not surprised by the rapid impact of the positive trial results.
"There was pent-up interest in this," he told TCTMD. "There was a broad belief that this was going to be positive, which actually led to problems with equipoise when doing clinical trials; some sites just didn't want to randomize patients because they already believed in it. So once there was definitive data that showed that this was beneficial and then the guidelines were rapidly updated to reflect this, I think that's why you see such a steep [increase in use]."
Jauch also pointed out that endovascular therapies were already being reimbursed, facilitating uptake.
Inflection Point
Intra-arterial or endovascular therapy for acute ischemic stroke has been around for decades, but definitive trials proving efficacy were elusive up until about 2 years ago. Following disappointing results from three trials released in February 2013, MR CLEAN renewed enthusiasm for endovascular therapy in December 2014. Shortly after, at ISC 2015, results from three more trials uniformly showed that adding endovascular therapy—mostly involving stent retrievers—to IV thrombolytics improved functional outcomes compared with IV thrombolytics alone. Guidelines subsequently established stent retrievers as standard of care in carefully selected patients with large vessel occlusions.
A prior study of data from the GWTG-Stroke program showed that there was slow growth in the use of endovascular therapy between 2003 and 2013, and Smith and colleagues revisited the database to study more recent temporal trends that would incorporate the impact of the positive trials.
The analysis included 2.4 million patients with ischemic stroke treated at 2,203 participating hospitals between April 2003 and June 2016. Hospital-level analyses were restricted to 964 sites that had at least 100 ischemic stroke admissions per quarter for at least four consecutive quarters. The researchers examined trends up to January 2015 and from January 2015 to the end of the study period.
Lacking angiographic data, Smith et al defined patients eligible for endovascular therapy as those who arrived within 4.5 hours of stroke onset with a National Institutes of Health Stroke Scale score of 6 or higher.
A look at trends over time identified January 2015 as an inflection point, after which the increase in use of endovascular therapy accelerated, in hospitals overall and in those with endovascular capabilities, as well as in potentially eligible patients and in the overall ischemic stroke population.
An example of the robust growth can be seen in potentially eligible patients treated at endovascular-capable centers; 9.0% of such patients were treated in the second quarter of 2003, with that figure rising to 27.3% by the third quarter of 2016. When examining potentially eligible patients treated at all GWTG hospitals, those respective rates were 3.2% and 15.1%.
Lower proportions of treated patients were observed when studying all of those with ischemic stroke, but upward trends remained.
Defining Endovascular-Capable Centers
Jauch said he was somewhat surprised by the number of centers identified as having endovascular capabilities in the study because there are only roughly 100 comprehensive stroke centers in the United States. This analysis would suggest that many other hospitals are performing endovascular interventions, Jauch said. He noted that there is no formal certification process that defines what being an endovascular-capable center entails, but said such a process is in the works.
As stroke systems of care continue to develop, he said, it will be important to monitor patient outcomes closely to ensure that all centers—whether they are comprehensive stroke centers or primary stroke centers with endovascular capabilities—deliver the same level of care. He pointed out that successful centers will have a skilled workforce trained to deliver the neurocritical care these very sick patients require.
"The endovascular therapy is just one component of a comprehensive stroke center and until we hold endovascular-capable centers to the same standards we need to make sure that we've not created a two-tier system of care," Jauch said.
He acknowledged that the current study does not distinguish between comprehensive stroke centers and others. But, he added, "one question that comes to mind is if we suddenly have all these new hospitals that can do this, where did all the endovascular people come from? They're not that plentiful to begin with, so it's interesting to see that there was such a rapid increase in the number of sites doing it."
Moving forward, key areas of focus will be optimization of triage by emergency medical services personnel so that patients with ischemic stroke get to the appropriate—and not necessarily the closest—center, the shortening of transfer delays when eligible patients present to a center not capable of providing endovascular therapy, and provision of necessary resources so endovascular-capable centers can provide the needed level of care, Jauch said.
"So there's a lot of different levels . . . that we need to look at optimizing performance to make sure that everybody who's eligible gets it, and that those who get it get it as fast and as safely as possible," he advised.

Todd Neale is the Associate News Editor for TCTMD and a Senior Medical Journalist. He got his start in journalism at …
Read Full Bio
Sources
Smith E. Rapid increase in endovascular thrombectomy for acute ischemic stroke in the United States: data from Get With The Guidelines-Stroke. Presented at: ISC 2017. February 23, 2017. Houston, TX.
Disclosures
Get With The Guidelines-Stroke, a program of the American Heart Association (AHA)/American Stroke Association, is currently supported by a charitable contribution from Janssen Pharmaceuticals, a Johnson & Johnson company. It has received funding in the past from Boehringer Ingelheim, Merck, Bristol-Myers Squibb/Sanofi, and the AHA Pharmaceutical Roundtable.
Smith reports serving on the data safety monitoring board at Massachusetts General Hospital.
Jauch reports no relevant conflicts of interest.