Device-Based Therapy Offers REPRIEVE From Decongestion in Acute HF: TARGET 1 and 2
Heart failure specialists admit that, despite a century of diuretic use, dosing and management remain unclear. Could a device help?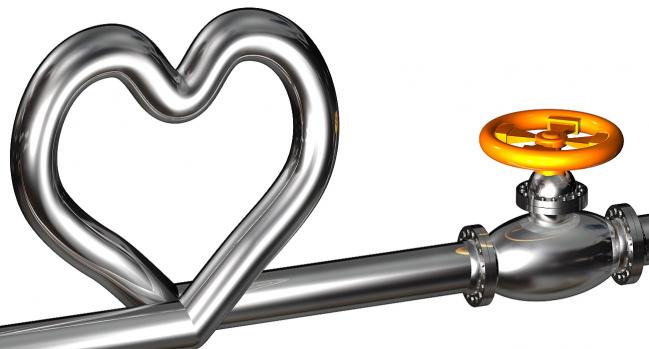 ATHENS, Greece—A device-based fluid-management system that regulates decongestion in conjunction with diuretic therapy appears safe and is able to successfully control fluid loss in patients hospitalized with acute heart failure (HF), the small TARGET 1 and TARGET 2 feasibility studies suggest.
"I'm glad to tell you to that our final endpoint, to prevent excess fluid loss, was met in all patients," presenter Piotr Ponikowski, MD, PhD (Wroclaw Medical University, Poland), announced during a late-breaking clinical trial session at the European Society of Cardiology's 2019 Heart Failure Congress. "The procedure was well-tolerated, nobody had signs of infection or other procedure-related complications, blood pressure during the whole treatment remained stable, and there were no serious adverse events."
The study results were published simultaneously today in the European Journal of Heart Failure.
The Reprieve System (Reprieve Cardiovascular) is an automated fluid management system that measures urine output and automatically delivers volume sterile replacement solution to meet the fluid balance set by the clinician. The external device is connected to the patient through a peripheral vein cannula and a urinary catheter.
TARGET 1 and 2 were both single-arm studies, with the patients themselves serving as their own controls: for the first 24 hours patients hospitalized with acute HF and clinical signs of congestion (who also had stable systolic blood pressure and existing renal disease) received standard diuretic therapy. For the next 24 hours, they received diuretics in combination with the Reprieve system and normal saline for volume replacement.
As Ponikowski explained here, a total of 19 patients (18 men) were included in the TARGET 1 and 2 studies, which had similar protocols, although TARGET 2 included central venous catheter insertion for hemodynamic monitoring.
During the 24 hours in which the Reprieve system was in place, mean total diuresis during the Reprieve-system therapy phase was 6,284 mL as compared with 1,966 mL in the 24 hours before therapy and 2,053 mL following therapy (P < 0.0001 for both). This, say the study authors, is likely explained by the fact that physicians, presumably having gained confidence in the system during the TARGET 1 phase of the trial, gave higher doses of furosemide during Reprieve therapy than in the period prior (262 mg during vs 76 mg before and 80 mg after; P < 0.0001 for both). Blood pressures remained stable, no procedural complications, infections, deaths or serious adverse events occurred out to day 30. Renal function also improved following the Reprieve period, accompanied by favorable hemodynamic changes and symptom improvement.
Doing Diuretics Better
"The early data from the TARGET 1 and TARGET 2 trials support the hypothesis that the Reprieve Therapy enhances safe and controlled decongestion in acute HF patients admitted with preserved systolic blood pressure and preexisting chronic renal disease, and this is related to improvement of water/sodium handing and kidney function," Ponikowski concluded. "These observations need further confirmation in a larger cohort of patients with acute HF."
Discussing the results after Ponikowski's presentation, Andrew Coats, MD (University of Warwick, Coventry, England), praised the investigators for doing a "fantastic job" with "two elegant, small, very early studies that directly address an immediate clinical problem."
Overdiuresis of this patient population has been a long-standing concern due to fears of worsening renal function,  which has been linked to worse outcomes, Coats noted. But "more recent thinking," he continued, "is that the underuse of diuretics—being too soft or too nervous—is actually probably more harmful than overdiuresis. What this [Reprieve] system can enable is greater care and confidence that we can push the diuretics and not overdiurese in terms of volume depletion."
He predicted this heralds a new approach to patient care in this setting. "You can easily see how this technology can be modified easily to assess urinary sodium, to assess output, to actual drive the diuretic dose as well as the fluid replacement. You almost fix a computer-controlled rate of extracting that excess fluid," he observed, adding that "clearly, that's many trials away."
The hope for future research on  these kinds of device-based therapies, Coats continued, will be trials that are "not inhibited" by needing to demonstrate improved morbidity and mortality. "We also want to improve the quality of clinical care using technology to assist our clinical judgement," he said.
Commenting on the TARGET 1 and 2 findings for TCTMD, Frank Ruschitzka, MD (University Heart Center, Zurich, Switzerland) echoed another point made by Coats, namely that despite a century of use, diuretics are understudied and likely misused.
"We are not effectively and safely treating residual congestion," Ruschitzka said. "We overdiurese, we underdiurese, and quite honestly what do we know about diuretics? Not as much as we probably need to know and certainly not as much as we think we know.
"We're moving towards a better understand of nephrology-based therapies, but that being said, we also have to understand what we are doing to relieve our patients from congestion," he explained.
These data, while preliminary, suggest that you can assist diuresis with a device. "And it looks like there is a synergy that we can achieve with devices and drugs," he said. "Achieving synergy between drugs and devices is the future of cardiology and of heart failure, too."

Shelley Wood is Managing Editor of TCTMD and the Editorial Director at CRF. She did her undergraduate degree at McGill…
Read Full Bio
Sources
Biegus J, Zymlinski R, Siwolowski P, et al. Controlled decongestion by Reprieve Therapy in acute heart failure: the results of the TARGET-1 and TARGET-2 studies. Eur J Heart Fail. 2019;Epub ahead of print.
Disclosures
Ponikowski reports financial relationships with multiple pharmaceutical and device companies.