Dire, Unusual STEMI Complications Blamed on COVID-19 Hospital Avoidance
Globally, cardiologists are seeing VSDs, papillary ruptures, and other complications rarely seen in the primary PCI era.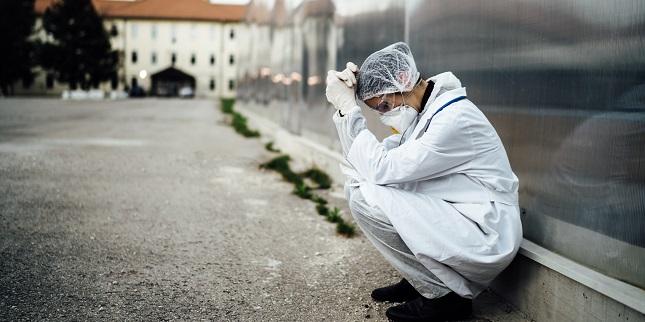 After sounding alarm bells late last month about the perplexing drop in heart attacks during the COVID-19 pandemic, interventional cardiologists are now writing up case reports and turning to social media to describe the dire fallout.
There's mounting evidence that the principal reason for the drop in STEMI cases is patients avoiding hospitals out of fear of infection or concerns that hospitals are too overwhelmed to care for them. As a result, cardiologists around the globe are seeing an alarming uptick in what were once considered rare complications of untreated acute coronary syndromes—ventricular septal defects (VSDs) from transmural infarcts, papillary muscle rupture, left ventricular aneurysms and thrombus formation, acute onset heart failure, and more.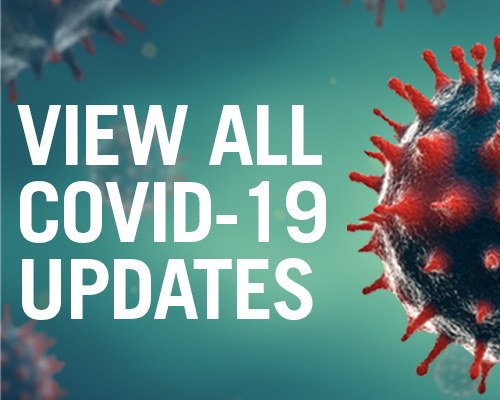 And that's the late STEMI cases that actually make it to the hospital. With an untold number of patients dying at home and no centralized way of tracking unusual presentations that do not end up in the cath lab, experts say it will be nearly impossible to know, down the road, the true incidence of this unexpected consequence of COVID-19.
Lorenzo Azzalini, MD, PhD (Mount Sinai Hospital, New York, NY), is the senior author on a recent case report detailing the severe and unusual late complications in three ACS patients in Northern Italy who delayed heading to the hospital, with devastating consequences. To TCTMD, Azzalini described this past month in the cath lab as a trip back in time. And it's not just the use of fibrinolysis, which some cath labs are turning to, he said. It's the rare, urgent, often deadly presentations cardiologists are now seeing that predate the advent of primary PCI.
"These are outcomes that our mentors were seeing back in the 1980s," he said.
Cindy Grines, MD (Northside Hospital Cardiovascular Institute, Atlanta, GA), incoming president of the Society for Cardiovascular Angiography and Interventions (SCAI), told TCTMD that at first cath labs noticed the stark drop in STEMI patients; now they're slowly seeing patients again, but these people are "much, much sicker." 
These are outcomes that our mentors were seeing back in the 1980s. Lorenzo Azzalini
"We're seeing more left ventricular dysfunction, more LV thrombus, and more mechanical defects, but it's hard to get a number on this," Grines said. She herself has heard of 14 cases of ventricular septal rupture in the past month. "These complications should be quite rare, but a lot of people are seeing them now after not seeing them for a decade," she commented.
Anecdotes Accumulate on Twitter
Social media tells a similar story. James McCabe, MD (University of Washington, Seattle), posed the question to Twitter last week after seeing a patient with completely ruptured papillary muscle following a completed left circumflex MI, another with a VSD, another on extracorporeal membrane oxygenation (ECMO) after a completed anterior MI. Are others, McCabe asked, "seeing lots of late cardiac presentations lately?"
His question drew responses from around the United States. "Yes," tweeted Sara Martinez, MD, PhD (Providence Health and Services, Olympia, WA). "Socked in tough thrombus, ADHF post-MI."
"Fulminant shock," tweeted Timothy Smith, MD (The Christ Hospital, Cincinnati, OH), with a photo. "No doubt we are going to see a considerable uptick in decompensated heart failure, cardiogenic shock and STEMIs coming in hot."
"Last week three of our four STEMI patients ended up on VA-ECMO. Challenging times for sure," tweeted Tara Jones, MD (University of Utah Health, Salt Lake City).
"Had a VSD from a late IMI last week," tweeted Ali Haider, MD (Hampden and Franklin County Cardiovascular Associates, Springfield, MA), "This weekend a contained LV rupture from a freakin' RCA."
Keeping track of these cases is posing an unexpected problem in the COVID-19 era, Timothy Henry, MD (The Christ Hospital, Cincinnati, OH), told TCTMD. The CathPCI Registry has become the chief repository for tracking outcomes following STEMI, but that's because most patients head for primary PCI. But as he pointed out, many of these severe complications rule out catheterization and revascularization. "If people come in late, if people have VSDs, we don't do the PCI [and] therefore they won't get into CathPCI," he said. "And I will tell you that almost every place I know, all these major STEMI centers, have had two or three VSDs in the last month."
These complications should be quite rare, but a lot of people are seeing them now after not seeing them for a decade. Cindy Grines
Grines is trying to gather some numbers into a survey-based registry of patients with post-MI mechanical defects during the COVID-19 era. She's asking people to email her directly and told TCTMD she'll supply the "very simplified case report form," just "a page and a half" and no institutional review board approval needed, which she hopes will be able to capture some of these late events.
Henry, who is overseeing the SCAI Research Taskforce pertaining to COVID-19 and its effects on cardiovascular outcomes, noted that the organization has also partnered with JACC: Case Reports to launch a special call for submissions focused on delayed coronary events related to the COVID-19 lockdown. All clinical cases need to be submitted by July 1.
Azzalini's case series, with first author Francesco Moroni MD (Ospedale San Raffaele, Milan, Italy), details the clinical course of three patients in the Lombardy region, all of whom tested negative for SARS-CoV-2 infection. The first was a 64-year-old man with critical lower limb ischemia who only sought medical help after 3 days of worsening lower limb pain and 10 days of shortness of breath. A subacute anterior STEMI was confirmed in hospital along with severe LV dilation and apical thrombus. He was discharged after emergency amputation.
The second was a 65-year-old woman who tried to manage her pain at home for 5 days using antacids before being admitted to hospital with a critical stenosis of the LAD, severe LV dysfunction with apical aneurysm, and extensive anteroseptal and anteroapical dyskinesia.
The third was a 60-year-old man who presented after 4 days of "crushing chest pain." After emergency PCI of the LAD, no reflow, and ventricular fibrillation requiring defibrillation and intubation, he subsequently developed cardiogenic shock requiring mechanical support and, several days later, died.
"This is a very small series of just three patients that showcases what can happen when people with AMI do not seek prompt care," Azzalini said.
But there's an even more chilling scenario playing out in the cities swamped by COVID-19 cases. As Henry and Azzalini point out, the even larger number of cardiac emergencies may be the patients dying abruptly at home of sudden cardiac arrest after failing to seek care for STEMI symptoms. These symptoms, they note, overlap with the shortness of breath and chest discomfort often experienced by people with COVID-19.
In some places like New York City, morgues are overwhelmed, said Azzalini, making it impossible to ascertain the cause of death or even to know whether or not a deceased person was COVID-19-positive.
He predicts that a "significant proportion" of undiagnosed sudden deaths at home are cardiovascular in origin. "I would say that up to one-third of sudden deaths at home in this period may be from acute cardiac conditions in non-COVID patients, in addition to acute cardiac conditions actually triggered by COVID," including some of the thrombotic complications increasingly being reported.
The Uncounted Deaths
The idea that COVID-19 mortality only accounts for a fraction of the spike in deaths seen in COVID-19 hotspots is increasingly gaining traction. New England Journal of Medicine national correspondent Lisa Rosenbaum, MD, warned in a case series last week of the "untold toll" COVID-19 is taking among severely ill patients who don't have the virus but are afraid to seek help for their symptoms. A recent analysis of federal data by Yale School of Public Health for the Washington Post found that in the early weeks of the pandemic, the United States reported 15,400 excess deaths—twice as many as were formally attributed to COVID-19.
I know of four or five cases personally that I've been taking care of in the last 2 weeks, where the person called their doctor and their doctor told them not to come to a hospital. Timothy Henry
Similar concerns are coming out of Italy. Writing in a research letter this week in NEJM, Ovidio De Filippo, MD (Azienda Ospedaliera Universitaria Città della Salute e della Scienza di Torino, Italy), and colleagues detail the drop in ACS presentations in Northern Italy between February 20 and March 31. They conclude: "Recent data suggest a significant increase in mortality during this period that was not fully explained by COVID-19 cases alone. This observation and data from our study raise the question of whether some patients have died from ACS without seeking medical attention during the COVID-19 pandemic."
Interventionalists who spoke with TCTMD are already convinced of this and stressed the need for word to get out, not only to patients but also to general practitioners and other healthcare providers.
"I know of four or five cases personally that I've been taking care of in the last 2 weeks, where the person called their doctor and their doctor told them not to come to a hospital. Or their doctor gave them a Z-Pak," Henry told TCTMD. "One lady arrested; she called her doctor three times that day . . . and everybody told her not to go to the hospital."
In another "amazing" case, Henry added, a patient went to the emergency three times with chest pain, was ruled out for COVID-19 on the first two occasions, and only on this third visit did he get an ECG showing a "huge anterior infarct and an ejection fraction of 10%." When Henry himself was interviewed by a Cincinnati television station about the need for people to seek help for their cardiac symptoms, he had two patients the next week who said they came in after watching the program.
Henry was adamant that he wasn't criticizing the initial policy advice to shelter in place, but rather the effect it has had on critically ill patients. "What we have to do now, as we get data and as we look at all of this, is we have to be scientific about it and make adjustments," said Henry. "We have worked really hard for the last 20 years to encourage people to call 9-1-1 when they have symptoms and to get to the hospital, and in a month we've basically lost so much of this progress."
Azzalini agreed said that primary care physicians and others "generally had very good intentions" when, early on the pandemic, they advised patients to not go to the hospital due to mild COVID-19 symptoms or minor issues. "The problem is that few could have foreseen this big problem of medical care avoidance even with life-threatening conditions," he said. He stressed that most hospitals have dedicated COVID-19 positive and negative units and even different ICUs so that serious conditions can be treated without the risk of infection.
After the crisis has passed, retrospective counts may be able to get better estimates of the number of cardiac and other deaths masked by COVID-19 mortality, but in the hardest-hit centers, these numbers will never be known. Meanwhile cardiologists and surgeons are bracing for a second onslaught of complications due to all of the untreated heart attacks today.
Grines predicted a "big wave" of heart failure and need for implantable cardioverter defibrillators, as well as late sudden death due to arrhythmia and heart failure.
Azzalini pointed out that it is not only the late STEMI presentations that will swamp cardiology services. "In the next few weeks we will witness an avalanche of late presentation ACS but also patients who had previously had stable CAD that now have class IV angina and cannot go on with medical therapy anymore," he predicted. "So we will witness a surge in the overall cath lab volume, and probably the full extent of the consequences of this pandemic for cardiovascular patients is going to be seen in the second semester of the year when we put together all the data and perhaps even more uncommon presentations of these cardiovascular conditions will be described. I would not be surprised."
To combat this, said Henry, cardiologists need to remain vocal, patients need to hear the message that they need to seek help for cardiovascular symptoms, and policy makers need to get on board. "I want to stay away from being critical of people's responses or what we should have done differently," he said. "This is about where we are today and what we should do now."

Shelley Wood is Managing Editor of TCTMD and the Editorial Director at CRF. She did her undergraduate degree at McGill…
Read Full Bio