Early Low-Risk TAVR Data Reassure, but Durability Questions Remain
Subclinical leaflet thrombosis was seen in more than 10% of patients, and the implications of that in low-risk patients remains unclear, say experts.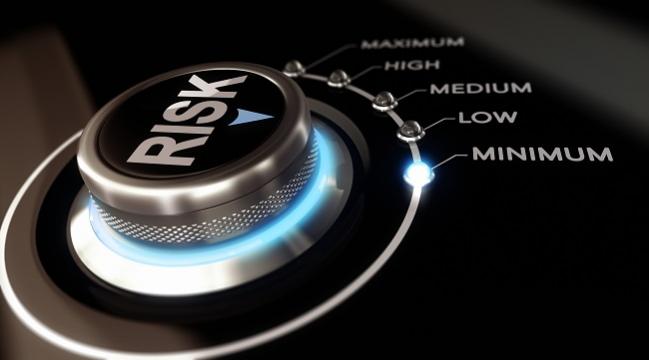 WASHINGTON, DC—Early data from an investigator-initiated study of patients with severe symptomatic aortic stenosis at low risk for surgery suggest transcatheter aortic valve replacement can be safely performed, with no deaths reported at 30 days and a very low rate of pacemaker implantation.
Presenting interim results from the first 125 patients treated in the Low-Risk for Mortality (LRT) clinical trial at CRT 2018, lead investigator Ron Waksman, MD (MedStar Heart & Vascular Institute, Washington, DC), said they have completed enrollment of all 200 patients in the main study as well as an additional 21 patients with bicuspid aortic stenosis. The average age of patients treated was 74.6 years, and the mean STS score was 1.9%; both are lower than in other trials, including the low-risk patients in the NOTION all-comers study.
Speaking with the media, Waksman said that of the 11 centers participating in the trial, only theirs would be considered a high-volume hospital, with the low-volume centers performing fewer than 150 TAVR procedures per year. Most other high-volume centers are currently participating in the investigational device exemption (IDE) low-risk TAVR studies sponsored by Medtronic and Edwards Lifesciences.
"The centers don't have a lot of experience in high-volume, and yet they did pretty good," said Waksman. "It's to their credit that they also conducted the study very well."
Toby Rogers, MD (MedStar Heart & Vascular Institute), framed the LRT trial as a real-world study, given that participating centers were not the high-volume academic centers that typically dominate clinical trials. To TCTMD, he called low-risk TAVR the "next frontier" and potentially a larger group than the high- and moderate-risk patients for which the procedure is already indicated.
Low-risk patients are also "the youngest and fittest and have the longest life expectancy," said Rogers. "Everyone agrees that the bar we have to reach with TAVR is that much higher with low-risk patients. In a very elderly patient who is high risk and has very few other options, we tolerate as a community more complications, higher mortality, but in low-risk patients we can't because they are otherwise eligible for surgery. We have to set the bar very high."
At 30 days, there were no deaths from any causes and no disabling strokes. One nondisabling stroke occurred at 30 days. The rate of major vascular complications at 30 days was 4.0%, and the rate of new-onset atrial fibrillation was 4.8%. Six patients (4.8%) required a new permanent pacemaker. Waksman said full-term results, including a propensity-matched analysis of surgically-treated patients, will be presented and/or published later this year.
Overall, Rogers said, the absence of deaths and disabling stroke at 30 days is "reassuring," as are the low rates of vascular complications and pacemaker implantations. "To me, these results suggest that TAVR is as good as surgery, although this is not a direct comparison and we have to be careful," he said. "This is an early look into the data and into low-risk TAVR, but this is what we need to be seeing."
The PARTNER 3 study, using the Sapien 3 valve (Edwards Lifesciences), will enroll approximately 1,300 elderly patients with STS scores of less than 2%. The Medtronic study, which is comparing the Evolut R system against surgery, will include approximately 1,200 patients at low operative risk of death from valve-replacement surgery. The European NOTION-2 trial in low-risk patients is also ongoing.
Durability Remains the Big Issue
Among the low-risk LRT patients, however, investigators did observe subclinical leaflet thrombosis on 4-D contrast-enhanced computed tomography. Hypo-attenuating leaflet thickening (HALT) and reduced leaflet motion was observed in 12.5% and 11.0% of patients, respectively.
Durability is the real long-term hurdle to clear in low-risk patients, said Rogers, noting that the signal of subclinical thrombosis might be a potential early sign of valve deterioration. He pointed out, however, that the link between leaflet thickening and motion abnormalities observed on 4-D CT and valve deterioration is not yet conclusive, although it might make sense from a mechanistic standpoint.
"With any TAVR device, we still don't know what the long-term durability is," he said. "Up until recently, patients were very sick and didn't live long enough to test the durability of their valve. We all expect the intermediate-risk PARTNER II and SURTAVI data will be the first to show us what the long-term durability will look like."
Regarding subclinical thrombosis, HALT was observed in 14.4% of the 97 patients discharged on antiplatelet therapy. In contrast, 21 patients were discharged on warfarin or a direct oral anticoagulant, with abnormal leaflet thickening seen in only one of them at 30 days.
Speaking with the media, Waksman said the signal suggests there might be a benefit to discharging patients on oral anticoagulation to reduce the risk of subclinical leaflet thrombosis. However, it will be up to researchers and device companies running the IDE trials to definitively determine the best antithrombotic regimen after TAVR, particularly in low-risk patients. "As you know, the FDA is very concerned about this," said Waksman.
Both Edwards and Medtronic are including substudies of approximately 400 patients who underwent 4-D CT imaging to provide clarity on leaflet mobility and thrombosis.    
Jeffrey Popma, MD (Beth Israel Deaconess Medical Center, Boston, MA), who chaired the late-breaking trial session where the results were presented, jokingly asked surgeon Neil Moat, MD (Royal Brompton Hospital, London, England), if the results, specifically the absence of mortality at 30 days, bothered him or were enough for him to "give up" his surgical practice. 
"The results don't bother me, because the patients are doing very well," said Moat. "If we treat our patients better and they do better, then we'll all be happy." Moat did say the 4-D CT findings do suggest some concern, particularly given the potential association between subclinical leaflet thrombosis and long-term durability.

Michael O'Riordan is the Associate Managing Editor for TCTMD and a Senior Journalist. He completed his undergraduate degrees at Queen's…
Read Full Bio
Sources
Waksman R, on behalf of the LRT investigators. Transcatheter aortic valve replacement for patients with severe aortic stenosis who are low risk for mortality: interim results from the prospective, multicenter LRT clinical trial. Presented at: CRT 2018. March 5, 2018. Washington, DC.
Disclosures
The study authors report no relevant conflicts of interest.