EMS Going Directly to PCI Centers Speeds Up STEMI Treatment
US states that allow EMS providers to skip closer hospitals to get to PCI centers have more STEMI patients treated within recommended targets.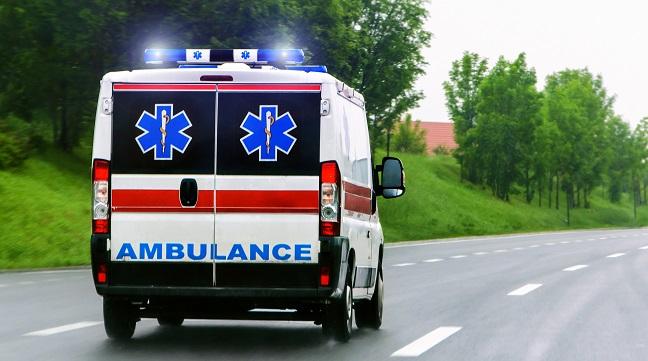 Implementing policies that allow emergency medical services (EMS) providers to take patients with STEMI directly to a PCI-capable hospital even if it's not the closest option appears to shorten treatment times, an analysis from the American Heart Association (AHA)'s Mission: Lifeline program shows.
The proportion of patients who underwent primary PCI within guideline-recommended times from first medical contact was 58% in states with such a policy and 48% in states without a bypass policy, researchers led by Jacqueline Green, MD (Piedmont Heart Institute, Fayetteville, GA), report in a study published online May 1, 2018, ahead of print in Circulation: Cardiovascular Interventions.
Thus far, only nine states have adopted policies that allow EMS to bypass centers without PCI-capable labs. Green told TCTMD that these efforts are impeded by the need to demonstrate value before committing tax dollars to new initiatives and by the fact that not all ambulances are equipped to diagnose STEMI. Additionally, there are challenges of dealing with local politics and bringing together multiple stakeholders like physician groups, hospital systems, and EMS providers.
Nevertheless, all states should at least be having these discussions, Green said. "Just the process of getting the stakeholders invested and at the table together is going to improve the overall quality of care for patients. How that looks in states is going to need to be determined by the states. Different states have different needs. Maryland is never going to be the same as Texas in terms of how they approach this problem," she said. "But I think our study challenges the notion that what's happening already is good enough."
There should be a policy that's in place for whatever EMS you have to direct the patient to the most appropriate place rapidly. Umesh Khot
Commenting for TCTMD, Umesh Khot, MD (Cleveland Clinic, OH), agreed that all states should explore having a policy like this implemented, taking into consideration differences in local geography. Such a policy could be put in place at the state level if there is strong regulatory control over the whole EMS system, but it might have to be done on a smaller scale for systems with more local control, he said.
Either way, Khot said, "there should be a policy that's in place for whatever EMS you have to direct the patient to the most appropriate place rapidly."
It will not be a one-size-fits-all approach for every state, he added. "You have to have a little bit of local understanding in terms of what you have available, and in some places—if you're really far from a PCI hospital—the best option would be to go to your local hospital and get thrombolysis and then get transferred to a PCI hospital."
Mission: Lifeline Data
To explore the impact of state-level bypass policies, the investigators examined data from the National Cardiovascular Data Registry's ACTION Registry-Get With the Guidelines, the data repository for the AHA's Mission: Lifeline program. The analysis included 19,287 patients with STEMI who were taken to the hospital by EMS and treated in 2013 or 2014. Those treated in six states with bypass policies (Delaware, Iowa, Maryland, North Carolina, Pennsylvania, and Massachusetts) were compared with patients treated in six states without such a policy (South Carolina, Minnesota, Virginia, Texas, New York, and Connecticut).
The median time from symptom onset to hospital arrival was about 90 minutes, with no difference between groups. However, prehospital ECG was more frequently obtained in states with a bypass policy (74.7% vs 68.7%). Those states also had a slightly lower first medical contact-to-balloon time (89 vs 93 minutes).
Moreover, presence of a bypass policy was associated with a greater proportion of patients who underwent primary PCI within 90 minutes after first medical contact (58% vs 45%) and within 120 minutes (82% vs 77%).
After adjustment for patient- and state-level characteristics, patients living in states with a bypass policy were more likely to be treated within recommended time periods. The magnitude of the difference was modest, but the authors note that several states that did not have a statewide policy had "sophisticated systems of STEMI care championed by the private sector," which might have offset some of the benefits of a broader policy.
"Although inclusion of these states potentially diluted the strength of the associations observed in this study, it provides a unique counterbalance to the argument that local and regional solutions are as effective as state-led systems of EMS care for time critical conditions," Green et al write.
'Step in the Right Direction'
In an accompanying editorial, Daniel Kolansky, MD, and Paul Fiorilli, MD (Hospital of the University of Pennsylvania, Philadelphia), point out that the timeliness of STEMI treatment is related to several factors, including symptom recognition by patients, the availability and use of EMS, identification of STEMI with prehospital ECG, and access to PCI-capable hospitals.
While this study looks at one aspect of STEMI systems of care, it shows that "the care and outcomes of STEMI patients can be improved without increasing the number of PCI-capable hospitals," Kolansky and Fiorilli write.
They add, however, that the absolute differences between groups in treatment times were modest. "While it is difficult to be certain of the clinical significance of these findings, as the authors point out, it would seem that any action that shortens reperfusion time is an important step in the right direction," the editorialists write.
The study also has implications for thinking about state-level policies for STEMI, they say. "A statewide system of EMS care for STEMI may well lead to improvement in overall efficiency of care, as indicated by the observation in this study that a greater proportion of patients in states with prehospital destination policies had prehospital ECGs obtained."
Green also touted the benefits of organizing STEMI systems of care at a higher level: "I really just want to impart the advantages of state-level policy and the importance of state government participation in the process, and I think this study really shows that there are advantages to looking at things on that level and trying to bring all the stakeholders to the table."

Todd Neale is the Associate News Editor for TCTMD and a Senior Medical Journalist. He got his start in journalism at …
Read Full Bio
Sources
Green J. Jacobs A, Holmes D, et al. Taking the reins on systems of care for STEMI patients: a report from the AHA Mission: Lifeline program. Circ Cardiovasc Interv. 2018;Epub ahead of print.

Kolansky D, Fiorilli P. Getting to the right place at the right time: another piece of the STEMI puzzle. Circ Cardiovasc Interv. 2018;Epub ahead of print.
Disclosures
The study was funded by the American Heart Association's Mission: Lifeline program.
Green and Khot report no relevant conflicts of interest.