EP's Diversity Problem: Women, Minorities Remain Underrepresented
There have been gains in some areas, but "we're clearly not there yet," Ulrika Birgersdotter-Green says.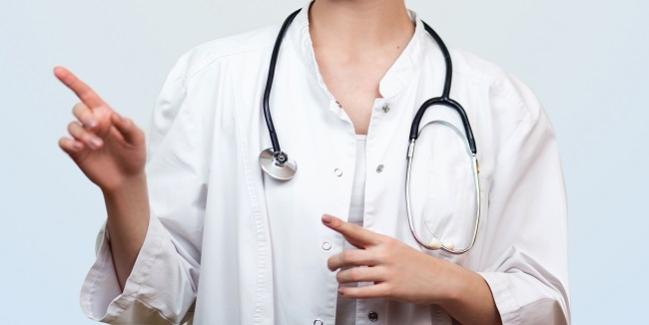 SAN FRANCISCO, CA—Problems with getting women and individuals from underrepresented minority (URM) groups involved in clinical electrophysiology (EP) start at the fellowship level and persist—or even worsen—among those performing EP procedures, as highlighted by studies presented here at Heart Rhythm 2022.
Only 5% to 6% of general CVD fellows applied for a clinical cardiac EP fellowship between 2019 and 2021, and in that already small group, just 14.6% were women and 7.3% were from a URM group, Uyanga Batnyam, MD (Brigham and Women's Hospital, Boston, MA), reported. The results were published simultaneously as a research letter in JACC: Clinical Electrophysiology.
And another analysis—presented by Stacey Howell, MD (University of California, San Francisco), and published simultaneously online in Heart Rhythm—showed that among operators performing EP procedures in a Medicare population, the proportion of women remained stagnant at around 5% over a recent 7-year period even as the number of ablations for atrial fibrillation (AF) surged. Ten states didn't have any women operators performing at least 10 procedures each year.
Several commentators cited a "leaky pipeline" that causes the percentage of women to dwindle from about 50% of medical students to 43% of residents, 23% of CVD fellows, and then just 15% of clinical EP fellows. For URMs, representation is low throughout.
Speaking to the sex issue in particular, Ulrika Birgersdotter-Green, MD, who wrote an editorial on Howell's study with clinical EP fellow Kavisha Patel, MD (both University of California, San Diego), told TCTMD that some progress has been made, albeit with a long way to go.
"We are maybe not doing better when it comes to sheer numbers of women going into EP, but what I have seen over the last couple of years is that we are being able to give the women we have a better voice and with that also providing future role models," she said.
If a woman walks into a room at an EP meeting and the panel includes only men, that might be discouraging, she indicated. "You start to think that maybe this isn't for me, so having representation at academic sessions, having representation on research studies, having representation on authors of papers, [in those areas] we are doing better, and I hope that that's going to translate into more women choosing EP. But I think it's going to take a while, and we're clearly not there yet."
Applicants to an EP Fellowship
Usha Tedrow, MD (Brigham and Women's Hospital), senior author of the study by Batnyam, noted during a presentation of the results that there are no reliable data on the number of board-certified female or URM electrophysiologists in the US, although women make up 10.3% of US physician members of the Heart Rhythm Society (HRS).
The "leaky pipeline" issue among women has been demonstrated in prior studies, with little comparable information for URM trainees, Tedrow said.
For their analysis, the investigators reviewed data from the Electronic Residency Application Service and the National Resident Matching Program to get insights in the sex and racial/ethnic makeup of applicants to CVD and clinical EP fellowships.
Low proportions of women and URM individuals were seen among applicants to both types of fellowships, particularly for the more specialized clinical EP programs, with no significant improvements over time. For URM applicants, there were "really shockingly low numbers," Tedrow said. For instance, only four applicants for clinical EP fellowships in 2021 were Black.
Prior survey data gives insights into what might be keeping women and URM physicians out of EP, Tedrow said. Results of an American College of Cardiology survey published last year pointed to several possible issues among female fellows-in-training aside from greater interest in another field: radiation concerns, lack of female role models, the perception of an "old boys club" culture, and concerns about discrimination or harassment.
As for URM physicians, Tedrow pointed to another survey of cardiology fellowship program directors, showing that after clinical skills/acumen, the second-most-important factor considered when evaluating applicants is the ability to fit in and be a team player. "That prioritization can be difficult and can be inequitable among certain groups when we look at those types of applicants," she said.
"Identifying and addressing barriers for women and underrepresented minorities to selection of both CVD and [clinical cardiac EP] is an important step to increase representation," said Tedrow, "and we hope that the data that we presented here at least shine a light for the first time on the scope of the problem so that we can take steps to make it better in the future."
Practicing Electrophysiologists
When introducing her study delving into temporal and geographic trends in the representation of women among EP operators in the US, Howell noted that the well-known underrepresentation of women in cardiology—things like clinical trial leadership and speakers at major conferences—is especially pronounced in EP.
She and her colleagues examined data from the Medicare Provider Utilization and Payment Database for 2013 to 2019, focusing on AF ablations, supraventricular tachycardia/atrial flutter ablations, and cardiac device implantation. That data source includes only operators performing at least 10 of a particular procedure each year.
The workforce as a whole benefits from diversity. It makes for a better work environment, and a better work environment I think very quickly translates into better patient management. Ulrika Birgersdotter-Green
On average, there were about 3,500 EP operators, with women making up only about 5%, with no change over time. That equates to fewer than 200 women performing EP procedures each year, and many states don't have any female representation, Howell said. The findings were generally consistent across the specific procedure types.
Possible explanations for the low percentage of women in the field, Howell suggested, include the long duration of training needed to acquire the necessary skills for a career in clinical EP, radiation concerns, and considerations around family leave policies. In addition, the fact that women make up about 9% of board-certified electrophysiologists but only 5% of proceduralists points to retention problems, raising questions about whether they're taking on general cardiology duties, transitioning to research or industry, or making other moves to take them out of the EP lab.
"I hope that our findings emphasize the importance of additional studies and action to create a more-diverse, representative EP workforce, and I hope that this is the beginning of a conversation to do so," Howell said.
Boosting EP Diversity
One of the big things identified as a way to encourage women and URM physicians to enter clinical EP is the availability and involvement of role models.
"Mentors early are very, very important," Tedrow said, noting that prior research has identified the key role an influential role model can play in drawing someone to a particular specialty.
Indeed, Howell said, an immediate step that can be taken is to bring more female fellows into the EP lab "to understand what EP study is and see how excited we all are when we do our work."
Speaking with TCTMD, Birgersdotter-Green and Patel highlighted the progress that has been made within the HRS itself, which has seen three female presidents over the past decade, with another, Jodie Hurwitz, MD (Medical City Hospital, Dallas, TX), currently serving as president-elect.
But more-practical barriers have to be addressed as well—things like radiation exposure and maternity leave. Several physicians also pointed to the lengthy training required to become an electrophysiologist as a factor potentially keeping fellows from continuing into the field. After medical school, that path typically requires 3 years of residency, 3 years of a clinical cardiology fellowship, and 2 years of a clinical EP fellowship.
Patel, who is a clinical EP fellow, said there are discussions about condensing the training, having the third year of the clinical cardiology fellowship count toward the first year of the EP fellowship or possibly having the third year of residency count toward a fellowship for those who plan to specialize further. Birgersdotter-Green said she thinks that would make a big difference when considering EP as a career.
In addition, Birgersdotter-Green said, the misperception that electrophysiologists work extremely long hours and have a poor work-life balance needs to be corrected. "The fact of the matter is, we do work long hours, but we're also not getting called in at 3 o'clock in the morning to put a stent in someone," she said. "The work-life balance is actually good in EP, and somehow we haven't quite been able to get that message to penetrate down to cardiology."
And finally, Birgersdotter-Green said, equal pay for women—though not specific to EP—is another issue that has to be addressed in order to attract more women to the field.
"There are clearly barriers and question marks left for us to sort out," she said.
Benefits of a More-Diverse Workforce
Fred Kusumoto, MD (Mayo Clinic, Jacksonville, FL), immediate past president of the HRS, indicated that the society is actively working to promote more involvement of women and URM physicians in the field. He cited the Growth and Leadership Opportunity for Women in Electrophysiology (GLOWE) initiative and a new council (formerly a task force) focused on diversity, equity, and inclusion that reports directly to the board of trustees and ensures that everything done by HRS aligns with those values.
It's important to increase the diversity of the EP field, Kusumoto said, because there are data suggesting that care is improved when patients are treated by physicians who are of the same sex or racial/ethnic group. That was seen, too, with acceptance of COVID-19 vaccines, he added.
A more-diverse workforce "makes us all better collectively," he said.
Tedrow pointed out that prior research has shown that women physicians are better at getting their female patients on guideline-directed therapies, with similar findings in URM groups. That could be related to trust, she suggested.
Matching sex and racial/ethnic proportions from the general population among physicians in various specialties might not be the goal, Tedrow indicated. "I think that targeting the exact population proportion may not be the right answer to having the types of improvements in quality of care that we want for the future."
For Birgersdotter-Green, "the workforce as a whole benefits from diversity. It makes for a better work environment, and a better work environment I think very quickly translates into better patient management."

Todd Neale is the Associate News Editor for TCTMD and a Senior Medical Journalist. He got his start in journalism at …
Read Full Bio
Disclosures
Batnyam, Birgersdotter-Birgersdotter-Green, Howell, Kusumoto, Patel, and Tedrow report no relevant conflicts of interest.