ESC Consensus Statement Tackles Inflammation, Cholesterol Connection in a Post-CANTOS World
CANTOS is a game-changer, but other targets are worthy of testing and LDL cholesterol-lowering will continue to be key, experts say.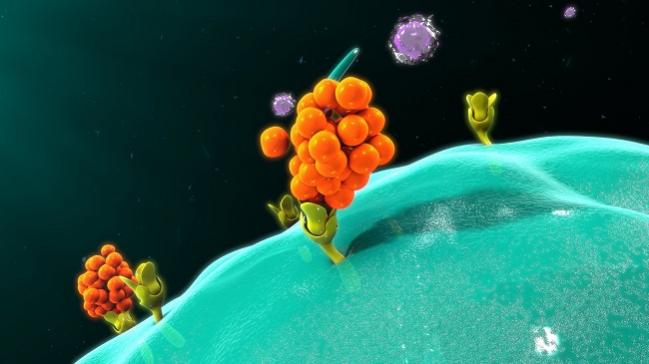 CANTOS dominated the news at last year's European Society of Cardiology (ESC) Congress, when researchers confirmed a causal link between inflammation and atherosclerosis. The study opened the door by showing the anti-inflammatory drug canakinumab (Novartis) could modestly reduce the risk of major CVD events in patients with previous MI and elevated high-sensitivity C-reactive protein (hsCRP).
But according to members of the ESC Working Group on Atherosclerosis and Vascular Biology, the success of CANTOS also means that it's time to consider what's coming next. Their new consensus statement, published this week in the European Journal of Preventive Cardiology, covers what's known about the link between inflammation and hypercholesterolemia, as well as what open questions are looming.
"For a long time, inflammation has been said to promote atherosclerosis, and many of the authors of this position paper have been working in that area," lead author José Tuñon (University Hospital Fundación Jiménez Díaz, Madrid, Spain), told TCTMD. But "until now, no anti-inflammatory therapy had demonstrated consistently that it was able to reduce the incidence of cardiovascular events."
CANTOS represents a watershed moment in cardiovascular medicine, he explained. Yet there are many nuances and unknowns, which the document outlines.
"At present, anti-inflammatory drugs are not competitors of lipid-lowering drugs for risk reduction, because the amount of information on lipid-lowering drugs is huge," Tuñon stressed, whereas CANTOS is but a single trial. Other randomized controlled trials will soon be providing new information on anti-inflammatory alternatives to canakinumab, he pointed out. "In addition, we will be very happy to know what happens if we treat patients with very low LDL cholesterol levels with anti-inflammatory drugs, and if [such a strategy] could add to risk reduction."
Contacted by TCTMD, Paul Ridker, MD (Brigham and Women's Hospital, Boston, MA), principle investigator and trial chairman for CANTOS, summed up the trial's contribution to the field.
"CANTOS has proven that inflammation inhibition, in the absence of lipid lowering, significantly lowers cardiovascular events, and that those who get the largest reductions in hsCRP enjoy 31% reductions in cardiovascular and all-cause mortality," Ridker said. "As clinicians, we can no longer ignore the concept of 'residual inflammatory risk' and for our patients' sake we must move beyond LDL reduction as the only tool available for lowering vascular risk. The consensus document is thus a first step toward integrating this new and clinically important information into practice."
'Partners in Crime'
In an accompanying editorial, Viviane Z. Rocha, MD (University of Sao Paulo Medical School Hospital, Brazil) and Raul D. Santos, MD, PhD (Hospital Israelita Albert Einstein, Sao Paulo, Brazil), call cholesterol and inflammation "partners in crime," describing the complex interplay.
LDL particles that enter and then stay within the arterial wall, they write, "trigger several inflammatory signals, culminating in the expression of adhesion molecules by the endothelium and the local secretion of cytokines and chemokines, which ultimately contribute to accumulation of macrophages and other inflammatory cells in the subendothelial space. This lipid-inflammation interface reunites enough elements for setting up a proper soil for atherosclerosis initiation and oftentimes, atherosclerosis progression."
We will be very happy to know what happens if we treat patients with very low LDL cholesterol levels with anti-inflammatory drugs, and if [such a strategy] could add to risk reduction. José Tuñon
LDL cholesterol and inflammation each have a causal relationship with atherosclerotic cardiovascular disease, the editorialists say, though the link for the latter is more intricate. "Choosing the right target in this system is therefore a challenging task," they observe.
"Inflammation is represented by an immense network of cells and their mediators, including chemokines, cytokines, and acute-phase reactants," Rocha and Santos write. "Inhibiting one single molecule from this multibranched network may not alter its equilibrium, considering that there is some degree of redundancy in the system, which may limit the clinical application of this approach. Besides, interfering with the immune system could also unbalance protection against infections, another potential obstacle in the use of anti-inflammatory strategies to reduce cardiovascular risk."
Such is the challenge met by CANTOS, which tested a therapy that targeted interleukin-1β, a cytokine that is involved in the inflammatory response and the interleukin-6 signaling pathway.
"Other proinflammatory targets [also] appear worth testing," as do those that work via different mechanisms, the ESC consensus document urges. The COLCOT study is currently testing whether colchicine can reduce cardiovascular events in patients with CAD, for example, while CIRT is looking at methotrexate in this regard.
Furthermore, Tuñon and colleagues say that while "the results of the CANTOS trial can be considered a milestone in cardiovascular medicine, canakinumab prescription for patients with cardiovascular risk to improve their prognosis needs to overcome certain hurdles." They mention the possibility that interleukin-1β "blockade may confer a higher-risk of developing infections and sepsis and requires further study due to the scarce amount of information available regarding this point." Patient selection and risk stratification must also be refined, they note.
"LDL-lowering drugs are the foundation of cardiovascular prevention," the authors emphasize. CANTOS, despite its evidence of benefit, studied only patients with CRP levels above 2 mg/L, "while the benefit of LDL-lowering is not restricted to these patients," they write. "Also, lipid-lowering drugs are not harmful even at very low ranges of LDL, while anti-inflammatory therapies may confer a higher risk of developing fatal infections and sepsis."
No doubt costs will also need to be confronted. As previously reported by TCTMD, canakinumab is currently approved as an orphan drug and, at least for its currently approved indications, is priced at approximately $200,000 per year.

Disclosures
Tuñon reports receiving personal fees from Sanofi-Regeneron, Amgen, and Pfizer.
Rocha reports receiving honoraria from Amgen and Sanofi related to speaker activities.
Santos reports receiving honoraria from Amgen, Akcea, AstraZeneca, Biolab, Esperion, Kowa, Pfizer, Merck, and Sanofi/Regeneron related to consulting, speaker, and/or research activities.
Ridker reports receiving a grant from Novartis to conduct the CANTOS trial, and having served as a consultant to the company.