EXCEL Investigators Respond to Data Suppression Claims as Debate Erupts Online
The 3,500-word rebuttal addresses the "misleading narrative" impugning the trial's conduct, spawned by a BBC investigation.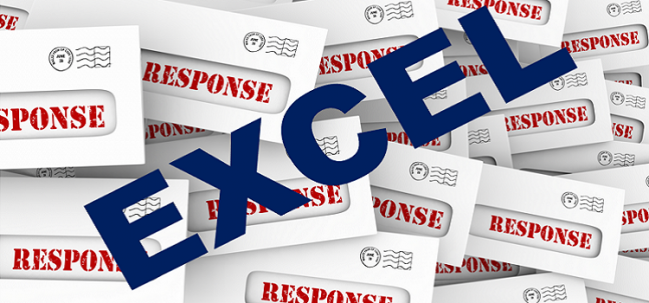 (UPDATED) The EXCEL investigators have responded to allegations that they concealed critical data during the pivotal study of PCI versus surgery for left main coronary artery disease and persisted with the trial despite concerns raised by the data and safety monitoring board (DSMB). 
Earlier this week, based on leaked information, BBC Newsnight reported that the rate of MI adjudicated using the Universal Definition in EXCEL was 80% higher in patients treated with PCI compared with CABG surgery. The rate of MI using this definition was never reported by EXCEL investigators despite it being listed in the study protocol as a secondary endpoint. In the days since the story aired, surgeons, cardiologists, and academics have taken to social media demanding answers from EXCEL investigators and flooding the web with opinions. 
Late Thursday, EXCEL leadership came out guns blazing in the form of a 3,500-word response to the allegations signed by 11 EXCEL investigators, including Anthony Gershlick, MD (University Hospitals Leicester, England), Roxana Mehran, MD (Icahn School of Medicine at Mount Sinai, New York, NY), Stuart Pocock, MD (London School of Hygiene and Tropical Medicine, England), Patrick Serruys, MD (Erasmus Medical Center, Rotterdam, the Netherlands), Joseph Sabik III, MD (University Hospitals Cleveland Medical Center, OH), and Gregg Stone, MD (Icahn School of Medicine at Mount Sinai).
In it, they dispute the characterization that they deliberately concealed MI data or downplayed a signal of harm with PCI, arguing that the Universal Definition of MI—which they were accused of not reporting—"did not meet the leadership criteria for having shown to be prognostically important, and to be free from ascertainment bias." 
The Universal Definition of MI uses cardiac troponin (cTn) for biomarker assessment and different biomarker thresholds for procedural MI criteria after PCI and CABG and requires additional supporting data, such as ECG or imaging findings. "Procedural MI according to Universal Definition was listed in the protocol as one of ~ 35 exploratory secondary endpoints," write the EXCEL investigators. "This definition is based on troponins, the collection of which was optional in EXCEL and was unfortunately infrequently performed. Thus, reporting procedural MI rates according to Universal Definition was not possible."
In the trial, the collection of CK-MB values was mandatory for the primary MI definition, with cTn collection considered optional. As a result, only a limited number of patients had cTn concentrations measured.
"We were hopeful that sufficient troponin data would be available such that the clinical events committee could adjudicate the Universal Definition of MI type 4a and 5 rates in enough patients for a valid comparison," the statement reads. "Unfortunately, given cost considerations at the sites, troponin values were collected in a minority of patients in whom PCI and CABG were performed"  
In contrast, the EXCEL investigators used a modified endpoint that combined the Society for Cardiovascular Angiography and Interventions (SCAI) definition for periprocedural MI and the Third Universal Definition for spontaneous MI. Using that endpoint, the rates of MI were not significantly different between the PCI- and CABG-treated patients (HR 0.93; 95% CI 0.67-1.28). The EXCEL leadership points out they have published data showing that this protocol definition was "strongly correlated with subsequent mortality within the trial." 
Opinions Fill the Pause
For some, not reporting MI rates using the Universal Definition was a mistake—or worse.
David Taggart, MD, PhD (University of Oxford, England), was the chairman of the EXCEL surgical committee during the design and recruitment phase of the trial. In an email to TCTMD, he said that because of a legitimate concern over ascertainment bias in the definition of MI, EXCEL investigators agreed to a "new, previously untried, and untested" MI definition (SCAI) in addition to the Universal Definition (which was the Second Universal Definition at the time of trial design; the Third Universal Definition was used in EXCEL after it was published in 2012).
"However, at no time was there any agreement not to also present the protocol-specified Universal Definition," Taggart told TCTMD. "If so, why was the protocol not updated accordingly? Furthermore, the assertion by the EXCEL investigators that they could not present [the Universal Definition] because they did not have troponins is completely erroneous as [the Universal Definition] states, 'If troponin assays are not available the best alternative is CK-MB.' As we had that data, the question remains why was it not published?"
MI adjudicated using the Universal Definition served as a "safety check" to allow a comparison of the two MI definitions within EXCEL and against other trials, said Taggart.
"We were promised the MI rate by the Universal Definition by protocol specification, but for some reason it isn't there," added Rod Stables, BMBCh (Liverpool Heart and Chest Hospital, England), who participated in the trial. He stressed that he is comfortable with the MI definition used in the primary and key secondary endpoints, stating that, "by design, I back the trial and would even go so far as to say I was happy to participate in the trial because I believe it was a good study and it was designed with good resources."
While all clinical trialists make decisions about which endpoint to measure, and the definitions of those endpoints, Stables said the Universal Definition of MI should have been reported. "The only thing that ripples the surface is this absence of the reporting this prespecified outcome measure," he told TCTMD. "That, to me, is the central core issue."
Sanjay Kaul, MD (Cedars-Sinai Medical Center, Los Angeles, CA), who wasn't involved in the trial, said the final EXCEL results include a 30-day and 3-year breakdown of the primary and secondary endpoints, including a listing of the types of MI—periprocedural, spontaneous, STEMI, NSTEMI, Q-wave, and non-Q-wave—among the PCI- and CABG-treated patients. 
"The only thing that is glaringly missing is the Universal Definition of MI, which was prespecified as a secondary endpoint," said Kaul. Regarding the argument that cTn concentrations were not routinely collected in all patients, which made adjudication of Universal Definition MI rates impossible, Kaul said that "if that's the case, somebody should have addressed this."
On social media—not surprisingly—comments were less measured, and more polarizing. In the 72 hours following the BBC report, Twitter lit up with kudos and criticisms, some outraged by the missing MI data while others calling for cooler heads to prevail. Several voiced concern over worsening "tribalism" between interventionalists and surgeons. The overwhelming majority agreed that the secondary endpoint should have been reported. 
In their response, the EXCEL leadership said they are committed to publishing further studies reporting the rates and implications of MI according to the protocol definition, the Third Universal Definition using CK-MB data, and other definitions, if possible, such as the SCAI and ARC-2 definitions.
Taggart said the Universal Definition MI data is "absolutely vital" because recent studies have shown that the SCAI definition appears to increase the incidence of MI fivefold in the CABG-treated patients and decrease it threefold in the PCI arm. "Until this data is published, I feel that we need to be extremely cautious about interpreting the primary composite endpoint of EXCEL as 'no difference,'" he told TCTMD.  
Downplaying Mortality Signal 
BBC Newsnight also reported that trial investigators downplayed warnings from the DSMB during the course of the trial about an increased risk of death among the PCI-treated patients. Kaul, to TCTMD, said there is a need for a transparent accounting from the DSMB, specifically at what point were they aware of the study's findings, when did they communicate their concerns to the trial leadership, and what was the response.  
"What did the DSMB know and when did they know it?" asked Kaul. 
The EXCEL group, in response, said that the DSMB met frequently to review unblinded data and each time they recommended the study continue as planned without changes. The DSMB did state that safety data should be communicated to the scientific community, which was done regularly with major presentations of the 3-, 4-, and 5-year follow-up.  
Back in October, Taggart put the trial under a harsh spotlight, alleging that trial investigators changed the MI definition in favor of PCI. Taggart has since attempted to clarify that statement, telling an audience at the recent International Coronary Congress (ISC) "that there was absolutely no attempt in the EXCEL trial to manipulate/distort the data that was actually presented."
That ISC statement, he said, was an attempt to address the firestorm that arose following the EACTS presentation in which he publicly criticized the EXCEL leadership for presenting only one side of the MI story. To TCTMD, Taggart said his major criticism is that the failure to present the Universal Definition MI data, which was prespecified in the protocol, "could have given a different interpretation of the trial and remains a major concern."  
Taggart also maintains that trial leadership underemphasized the increased risk of mortality at 5 years, which led him to withdraw his name from the most recent NEJM publication. TCTMD reached out to the NEJM, which stated that discussions between reviewers and authors are confidential. The journal said it stands by the EXCEL paper, stating that questions raised by BBC Newsnight, as well as by Taggart, do not meet any of the criteria for retraction.
Regarding the mortality risk with CABG at 5 years, the EXCEL leadership said they carefully considered an "appropriate scientific interpretation," of this finding, calling it an underpowered secondary endpoint. "It is essential to make clear the EXCEL trial was not powered for all-cause mortality," they state. Nonetheless, any difference in overall mortality deserves careful consideration, they write in their statement, giving examples of all the places where this was discussed in the NEJM manuscript.  
To TCTMD, David Kandzari, MD (Piedmont Heart Institute, Atlanta, GA), the lead US interventional investigator for EXCEL, who also signed on to the EXCEL response, said any DSMB concerns never rose to the level of stopping the trial for harm. 
"It goes without saying that the cardiovascular mortality rates are very similar, nearly identical, but there is this difference in noncardiovascular events," he said. "We acknowledge there may be confounding with how you actually adjudicate a cardiovascular death versus a noncardiovascular death, despite these very specific definitions in the trial. There is always potential for error, but we didn't see a signal of higher cardiovascular mortality."
For his part, Taggart maintains that the difference in all-cause mortality is not inconsequential. Death, he said, is "unquestionably the most important clinical outcome for patients and their relatives, and should also be for their physicians, and should be given the greatest prominence." Taggart told TCTMD that the initial NEJM review stated that the increased risk of death with PCI should be emphasized more in their paper and that the finding would be considered important enough to include in the concluding paragraph.
"It is still inexplicable to me why this did not happen in the final version of the manuscript, and, consequently, prompted withdrawal of my authorship," said Taggart.
Missing Universal Definition MIs Is a 'Sideshow'
Daniel Mark, MD (Duke Clinical Research Institute, Durham, NC), a clinical trialist who was not involved in EXCEL, has been following the story from a distance, stressing that he has no inside knowledge from the investigators. "These debates about how to diagnose and interpret periprocedural MIs after coronary revascularization procedures have been going on for decades and the matter is still not resolved," he said. 
The protocol, according to Mark's reading of the study, stated that the Universal Definition of MI would be reported for descriptive purposes. It is not, he said, designated as part of either the primary or major secondary clinical endpoints, but listed rather under "other secondary endpoints." As the study progressed, and the Universal Definition of MI was updated in 2012, the EXCEL investigators updated the study protocol to use this Third Universal Definition for the secondary endpoint. 
Mark, editor-in-chief of the American Heart Journal, said he expected the EXCEL investigators to publish a separate paper on MI data "where the complexities and tradeoffs can be presented in detail." A granular look at the rates of MI using a variety of clinical definitions is challenging in a single paper where space is limited and where a full discussion of the primary and secondary endpoints is warranted. The issue, he said, is that while some feel the Universal Definition of MI is important for appropriately interpreting the trial, others, including the NEJM, do not agree.  
"It's a problem with roots in the excessive emphasis we give these days to the initial high-impact journal publications—NEJM, JAMA, Lancet, etc—as if all the meaningful data from the trial gets extracted and the interpretation gets fully crafted and set in stone—positive versus negative—based on that one paper," said Mark. "It's a mistake in my view to think that complex trials can be fully interpreted and understood based on a single relatively short publication. That is more about science theater than science as it actually gets done. Real science, including performing and interpreting clinical trials in medicine, is complicated and messy and understanding comes only slowly and after much struggle." 
Kandzari said he was disheartened by the fallout and by the EACTS decision, noting that many European surgeons participated in the trial. Pulling support for the recommendations related to left main coronary artery disease in the 2018 guidelines for myocardial revascularization based on unpublished data undermines those efforts. Like the EXCEL leadership, Kandzari pointed out that EXCEL investigators previously published data showing that periprocedural MIs, ascertained using their definition, were strongly correlated with survival at 3 years. 
Asked if the reported increase in MI using the leaked Universal Definition changes his impression of the trial results, Kandzari said "absolutely not." The study showed, using the agreed upon definitions, that MI rates were higher with CABG surgery early on, but the risk of spontaneous MI was higher with PCI in follow-up. 
"That's quite clear and while it can be a point of debate between interventionalists and surgeons, and something to explain to patients, that data doesn't need a Universal Definition to give us some insight into the timing and occurrence of myocardial infarction," said Kandzari. "By our practical and clinically applicable definition, regardless of when it happens and by what means, such as with PCI or with surgery, if a patient has a large myocardial infarction, it poses significant risk to the longevity and wellbeing of that patient. Knowing the difference in [Universal Definition] MI rates is not going to change what we know from our current definition."  
Kaul takes a different view, saying that the missing data controversy is a "sideshow," and that the quality of evidence from EXCEL was "simply insufficient" to inform clinical guidelines anyway. In fact, Kaul has no sympathy for EACTS retracting their support of the European guidelines, stating they never should have altered their recommendations given that all available evidence supporting PCI for left main disease is inadequate. 
"To me, it is a scandal that EXCEL was used to upgrade guidelines recommendations despite its many flaws," Kaul said. "The question we should ask is whether the guideline recommendations—I don't care if they're endorsed by the ESC, STS, ACC, or AHA—are trustworthy, and in my opinion they're not." 
With respect to EXCEL, Kaul said believes the study was biased against CABG surgery from the beginning. 
"They were right to exclude revascularization because it's biased against PCI, but at the same time they had no issues with including a myocardial infarction endpoint that was biased against surgery," he said. "If I was surgeon on the steering committee, I never would have signed off on using that endpoint." NOBLE, he said, didn't include periprocedural MI, and that trial showed PCI was associated with a significantly higher rate of major adverse cardiac and cerebrovascular events at 5 years when compared with CABG surgery.
MI Definitions Can Change Headline Results
To TCTMD, Stables said MI definitions can change the "headline results" of the trial, noting that EXCEL is complicated in its use of a composite endpoint. "Ideally, for it to be a robust outcome measure, we would like it if all elements of the composite, to use a weak but commonly used phrase, move in the same direction," said Stables. 
Instead, EXCEL saw trends toward increased mortality at 3 years, a difference that was statistically significant at 5 years (HR 1.38; 95% 1.03-1.85). EXCEL is even further complicated in that death and MI move in different directions in different phases of the trial, with MI events spiking early with CABG but leveling off, whereas MI events with PCI increased over protracted follow-up.  
"If you choose to ignore periprocedural myocardial infarctions in the EXCEL trial, it's pretty obvious the surgical group does really, really well," said Stables.
Kandzari felt the BBC Newsnight report was imbalanced, particularly the implied accusations about study conflicts of interest. For example, Newsnight reported that Abbott Vascular sponsored the study, that many trialists have received funding from stent manufacturers, and that A. Pieter Kappetein, MD, PhD, the co-principal investigator, is now Chief Medical Officer and Vice President at Medtronic. 
"The conflicts of interest had nothing to do with this subject and seemed to really sensationalize the story without any supportive foundation to it," said Kandzari. 
The EXCEL leadership group stands by the 2018 European guidelines for myocardial revascularization. SCAI issued a statement, saying that it "respectfully disagree[s] with EACTS regarding EXCEL" and continues to endorse the European and US guidelines supporting PCI for left main coronary artery disease in selected patients. The society says the SCAI definition is "based on the best available evidence linking biomarker abnormalities to subsequent mortality in large clinical trials, avoids ascertainment bias, and uses the same criteria for PCI and bypass surgery." The definition has been used in multiple clinical trials because it avoids counting small MIs that would have little clinical impact, SCAI said.
Note: Stone is Co-Director of Medical Research and Education at the Cardiovascular Research Foundation (CRF), the publisher of TCTMD. Mehran and several additional EXCEL co-authors are faculty members of CRF.

Michael O'Riordan is the Associate Managing Editor for TCTMD and a Senior Journalist. He completed his undergraduate degrees at Queen's…
Read Full Bio
Disclosures
Abbott Vascular sponsored the EXCEL study.