FDA Analysis Points to Higher Death Risk With Paclitaxel-Based Devices for PAD
The agency now says that paclitaxel-based balloons and stents should be reserved for those at particularly high risk of restenosis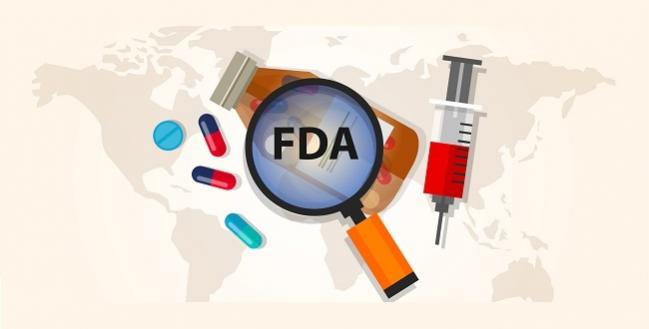 The US Food and Drug Administration notified physicians today that its own "preliminary" analysis has identified a 50% higher risk of death among patients with femoropopliteal artery disease who received paclitaxel-coated devices versus control devices. Taking a much firmer stance than it had in a letter issued January, the agency now is recommending that despite uncertainty as to how or why the devices may impact mortality, physicians should opt for alternative treatment options for most patients.
In the updated letter released today, the FDA said while it is continuing to analyze the available data, "our preliminary review . . . has identified a potentially concerning signal of increased long-term mortality in study subjects treated with paclitaxel-coated products compared to patients treated with uncoated devices. Of the three trials with 5-year follow-up data, each showed higher mortality in subjects treated with paclitaxel-coated products than subjects treated with uncoated devices. In total, among the 975 subjects in these three trials, there was an approximately 50% increased risk of mortality in subjects treated with paclitaxel-coated devices versus those treated with control devices (20.1% versus 13.4% crude risk of death at 5 years)."
In addition to diligent monitoring and discussing all treatment options with patients, the FDA advised that for "some individual patients at particularly high risk for restenosis, clinicians may determine that the benefits of using a paclitaxel-coated product may outweigh the risks."
The paclitaxel controversy began in early December with the publication of a meta-analysis by Konstantinos Katsanos, MD, PhD (Patras University Hospital, Rion, Greece). The FDA sent a "Dear Doctor" letter on January 17, 2019, acknowledging that they were evaluating the long-term follow-up data and asking physicians to keep a close eye on PAD patients treated with paclitaxel-coated balloons and paclitaxel-eluting stents. Medical officers from the FDA also addressed the issue recently at the VIVA Vascular Leaders Forum (VLF) and again several days later at CRT 2019.
Although multiple ongoing issues with the data and how they are interpreted remain to be addressed, the FDA also said in the letter that it plans to convene an Advisory Committee meeting of the Circulatory System Devices Panel. Among the issues the panel will be asked to consider is the benefit-risk profile of the entire group of paclitaxel-based devices for use in the legs. It will also consider whether ongoing and future US clinical trials evaluating these devices should be modified to include added surveillance, updated informed consent, and enhanced adjudication for drug-related adverse events and deaths. The letter notes that the panel will also guide any other regulatory actions that may need to be taken.