FDA Approves Amplatzer PFO Occluder for Prevention of Recurrent Stroke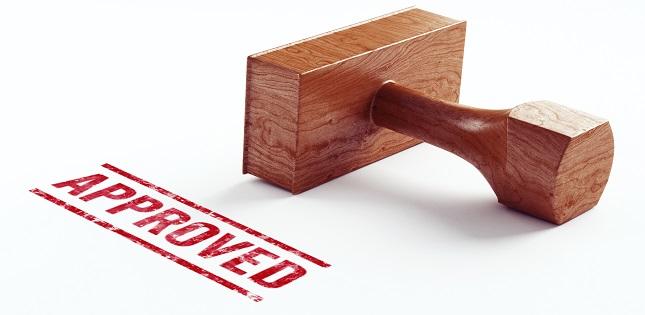 Ending a decades-long wait, the US Food and Drug Administration (FDA) today approved the Amplatzer PFO Occluder device (St. Jude Medical) for recurrent stroke prevention in patients with a patent foramen ovale (PFO) and history of cryptogenic stroke.
The approval comes after the majority of the FDA's Circulatory System Devices Panel said they believed the potential benefit of the device exceeded concerns about its safety. This was despite misgivings about the RESPECT clinical trial, which failed to find a benefit for closure according to its original primary endpoint. Only after additional years of follow-up did a difference emerge in favor of PFO closure over best medical therapy.
Final RESPECT results with outcomes through 5 years will be presented at the Transcatheter Cardiovascular Therapeutics meeting in Washington, DC this Monday.
"The Amplatzer PFO Occluder provides a nonsurgical method for doctors to close a PFO," Bram Zuckerman, MD, director of the Division of Cardiovascular Devices in the FDA's Center for Devices and Radiological Health, said in a press release. "But as the device labeling clearly states, patients need to be evaluated carefully by a neurologist and cardiologist to rule out other known causes of stroke and help ensure that PFO closure with the device is likely to assist in reducing the risk of a recurrent stroke."
The main opposition to this procedure has been neurologists, with the American Academy of Neurology (AAN) releasing a statement in July stating that it does not recommend "routine" PFO closure for stroke prevention and urging physicians to educate patients on the high prevalence of PFOs and how rarely they have been proven to cause recurrent stroke.
Lead author of the AAN statement, Steven R. Messé, MD (Perelman School of Medicine at the University of Pennsylvania, Philadelphia), told TCTMD via email today that he is not surprised that the FDA approved the device and is "fine" with the decision. "If doctors and their patients want to pursue PFO closure, at least they can use the device that has the best evidence for efficacy and safety." Additionally, he is content that the approval came "with appropriate statements regarding the need for a collaborative assessment by cardiologists and neurologists, which should include a thorough evaluation to look for alternative stroke mechanisms."
RESPECT principal investigator John D. Carroll, MD, (University of Colorado, Denver), told TCTMD in an email that he is "pleased to see this approval after the comprehensive and objective review of the evidence by the FDA and the expert panel. Using a phrase from Dr. Ralph Brindis, we now enter a period needing 'rational dispersion' of this innovative treatment to carefully selected patients using the neurology-cardiology team approach and providing patients with individualized benefit/risk assessments so they can make an informed decision."

Yael L. Maxwell is Senior Medical Journalist for TCTMD and Section Editor of TCTMD's Fellows Forum. She served as the inaugural…
Read Full Bio
Sources
Food and Drug Administration. FDA approves new device for prevention of recurrent strokes in certain patients. http://www.fda.gov/NewsEvents/Newsroom/PressAnnouncements/ucm527096.htm?source=govdelivery&utm_medium=email&utm_source=govdelivery. Published on: October 28, 2016. Accessed on: October 28, 2016.
Disclosures
Messé reports funding from the NIH, consulting for GlaxoSmithKline, and research funding from GlaxoSmithKline and WL Gore & Associates as an investigator for the Gore REDUCE trial, and as a subinvestigator for the CLOSURE-I trial.
Carroll reports receiving personal and institutional fees for serving on the RESPECT steering committee and has consulted for St. Jude Medical.