FDA Approves Harmony TPV for Pulmonary-Valve Regurgitation in Congenital HD
The approval comes following the release of pivotal trial data first reported at the virtual SCAI 2020 meeting.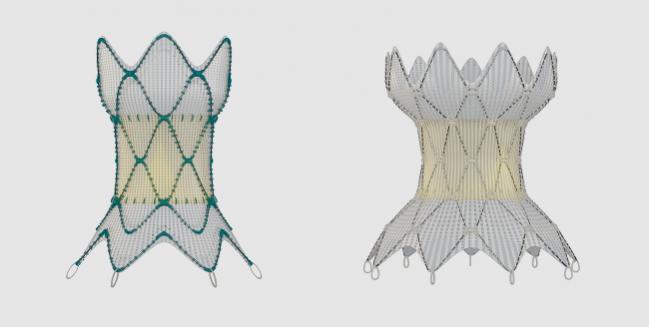 The US Food and Drug Administration has approved the Harmony transcatheter pulmonary valve (TPV) system (Medtronic) as the first nonsurgical heart valve to treat pulmonary-valve regurgitation in pediatric and adult patients with a native or surgically repaired right ventricular outflow tract (RVOT).
The approval represents the first for a device intended for patients with valve disease secondary to congenital heart disease and was made on the basis of pivotal trial data; as reported by TCTMD, 6-month results were presented last year during the 2020 Society for Cardiovascular Angiography and Interventions (SCAI) virtual meeting.
"The Harmony TPV provides a new treatment option for adult and pediatric patients with certain types of congenital heart disease. It offers a less-invasive treatment alternative to open-heart surgery to patients with a leaky native or surgically repaired RVOT and may help patients improve their quality of life and return to their normal activities more quickly, thus fulfilling an unmet clinical need of many patients with congenital heart disease," Bram Zuckerman, MD, director of the Office of Cardiovascular Devices in the FDA's Center for Devices and Radiological Health, said in a press release.
Freedom from procedure- or device-related death within 30 days of implantation, the primary safety point, was achieved by all 70 patients studied. Additionally, 89.2% of patients with echocardiographic data met the primary effectiveness endpoint of no valve interventions plus mean RVOT gradient ≤ 40 mm Hg and PR fraction < 20% by cardiac magnetic resonance or PR < moderate by echocardiography, with a performance target of 75%.
Major adverse events observed with use of the device included irregular or abnormal heart rhythms (23.9%, including 14.1% ventricular tachycardia), paravalvular leak (8.5%, including 1.4% major leakage), minor bleeding (7.0%), narrowing of the pulmonary valve (4.2%), and movement of the implant (4.2%).
Contraindications for implantation with the Harmony TPV include infection, intolerance to anticoagulant therapy, and sensitivity to nitinol.
The Harmony TPV device had been granted Breakthrough Device Designation from the FDA for the treatment of pediatric and adult patients with severe pulmonary valve regurgitation. It was approved via the premarket approval pathway. Patient follow-up has been extended through 10 years as part of the postapproval study.

Yael L. Maxwell is Senior Medical Journalist for TCTMD and Section Editor of TCTMD's Fellows Forum. She served as the inaugural…
Read Full Bio