FDA: Class I Recall for Left-Sided Impella Pumps Due to TAVI Interaction
Thus far, the company reports, there have been 30 complaints, 26 injuries, and four deaths related to the issue.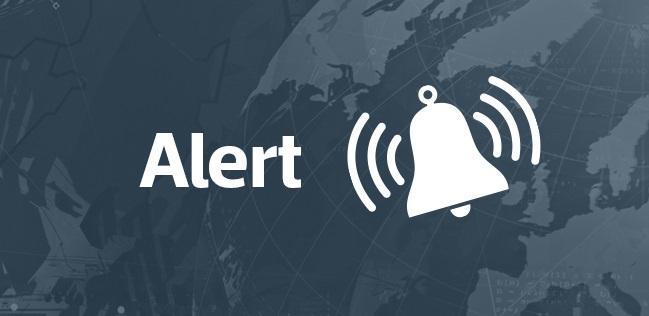 Abiomed has issued a "device correction" for all types of its Impella left-sided mechanical circulatory support devices because the pumps' labeling does not fully address the precautions needed when treating patients who have undergone TAVI. Today, the US Food and Drug Administration categorized this recall as Class I—its most serious type—due to the potential for causing serious injury or death.
Thus far, the company reports, there have been 30 complaints, 26 injuries, and four deaths related to this issue.
"There is a potential risk that the Impella motor housing may come into contact with the distal stent of [the TAVI device]. The contact may damage or destroy the motor's impeller blades," the FDA announced today. "The damaged Impella system may have reduced blood flow or pump stop, which may delay therapy or fail to provide enough support to the patient. This could be life-threatening in people who require high levels of support. There is also a risk that pieces of the broken blades could enter the patient's bloodstream."
Abiomed, which was acquired by Johnson & Johnson late last year, sent an "urgent device correction notification" to healthcare providers in mid-June advising: "For a patient with TAVR who needs hemodynamic support, clinicians should factor this risk into the risk benefit analysis and are cautioned to position the Impella system carefully as directed in this notification. This risk of interaction is increased for oversized or underexpanded frames with the distal ends not flush with the aortic wall, resulting in the distal stent structures oriented in such a way as to potentially enter the outflow window and allow contact of the end of the stent with the spinning impeller."
The US instructions for use (IFU) for the Impella left-sided pumps currently do not specify how clinicians should properly use Impella in TAVI patients or what to do if these issues occur, the agency says.
According to the FDA, six different models are affected—Impella 5.0 (Product Number 005062), Impella CP (Product Number 0048-0032), Impella 2.5 (Product Number 005042), Impella CP with SmartAssist (Product Numbers 0048-0024, 0048-0045, 1000080), Impella LD (Product Number 005082), and Impella 5.5 with SmartAssist (Product Numbers 0550-0008 and 1000100). The products are intended to provide support during high-risk PCI or in patients who experience cardiogenic shock occurring within 48 hours of acute MI or open heart surgery, or in the setting of cardiomyopathy.
Abiomed initiated the action on June 14 for a total of 7,895 devices that were distributed from May 1, 2021, onwards. A company spokesperson told TCTMD: "This notification was not a device removal. These devices remain available, and Impella technology can continue to be used safely in patients with a previously implanted TAVR valve."
For now, however, Abiomed recommends that clinicians:
Be aware of the potential interaction between Impella and TAVI

Position Impella carefully in TAVI patients and avoid repositioning it while the Impella is spinning

During any repositioning or movement that could bring the outlet windows near the stent valve, turn the device to "P0"

In cases of low flow in a TAVI patient, consider impeller damage as a possible cause and replace the Impella pump as soon as possible
Abiomed is revising the IFU for US devices and has already done so for European devices, after sending a field safety notice to EU users.
Just last month, the FDA announced a different Class I recall for Impella 5.5 with SmartAssist, which Abiomed initiated in response to complaints about purge fluid leaking from the purge sidearm of the pump.