FDA Extends Ticagrelor Indication to High-Risk CAD Primary Prevention
Today's approval is based on THEMIS, the sponsor said. That will surprise those who recall the trial's unfavorable risk-benefit data.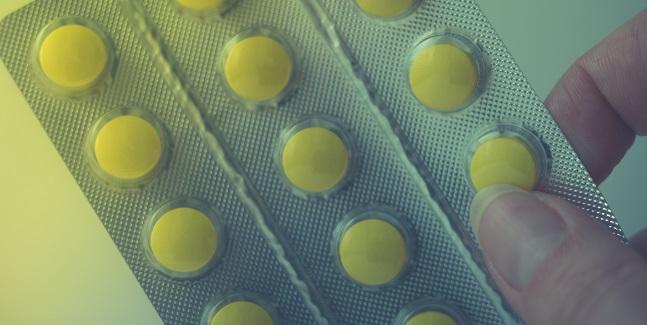 Ticagrelor (Brilinta) can be used for primary prevention of MI or stroke in high-risk patients with coronary artery disease, according to a new indication granted by the US Food and Drug Administration today.
According to the manufacturer, AstraZeneca, the FDA's decision is based on the international THEMIS trial, which enrolled nearly 20,000 patients with stable coronary artery disease and type 2 diabetes. That news will come as a surprise to some, given the overall risk-benefit profile seen in the study.
As previously reported by TCTMD, ticagrelor in the overall trial significantly reduced a composite endpoint of major adverse cardiovascular events (cardiovascular mortality, MI, or stroke) compared with placebo—an absolute difference of less than 1.0% (7.7% vs 8.5%; P = 0.04). But that reduction in events came at the price of a more than twofold increased risk of major bleeding (2.2% vs.1.0%; P < 0.001) and more intracranial bleeding (0.7% vs. 0.5%; P = 0.005).
Moreover, as Deepak Bhatt, MD (Brigham and Women's Hospital, Boston, MA), who led THEMIS along with P. Gabriel Steg, MD (Hôpital Bichat, Paris, France), said when he presented the trial at the European Society of Cardiology 2019 Congress, a composite endpoint of net irreversible harm suggested that ticagrelor was no better than placebo. For stable CAD patients with diabetes and without a prior MI or stroke, "we think the bleeding risks, in general, outweigh the benefits and ticagrelor shouldn't be used," Bhatt said last year.
AstraZeneca's press release today, despite noting that the approval is based on THEMIS, does not belabor the outcomes in diabetic patients. The FDA's expanded approval, the statement reads, seeks "to reduce the risk of a first MI or stroke in patients with coronary artery disease at high risk for such events."
Of note, while the efficacy data are called out in the AstraZeneca release, the bleeding numbers are not provided. Instead, the statement reads: "The safety profile for BRILINTA was consistent with the known profile of the medicine with an increased risk of bleeding events observed."
Contacted by TCTMD today, Bhatt stressed that the approval is not specific to diabetes and noted that the label explicitly states: "While use is not limited to this setting, the efficacy of Brilinta was established in a population with type 2 diabetes mellitus."
In fact, a prespecified substudy of the main trial, THEMIS-PCI, identified a subgroup that appeared to get more benefit from ticagrelor, at a lower risk for bleeding: stable CAD patients with diabetes who had previously undergone PCI. In this group of more than 11,000 patients from the overall trial who had been revascularized with stents, ticagrelor use significantly lowered the risk of cardiovascular death, MI, or stroke compared with patients treated with placebo (7.3% vs 8.6%; P = 0.01). There was a twofold increase in TIMI major bleeding, but no significant difference in fatal bleeding or intracranial hemorrhage between the ticagrelor- and placebo-treated patients with a prior PCI.
In an email to TCTMD today, Bhatt said he "agrees completely" with how the FDA interpreted the THEMIS and THEMIS-PCI data.
"The real issue is identifying patients at high ischemic risk and low bleeding risk, and given the large universe of CAD patients, there are certainly patients whom physicians can identify that fall into this category. Besides THEMIS and THEMIS-PCI, we also do have other data supporting the concept of extended-duration [dual antiplatelet therapy (DAPT)] from CHARISMA and CHARISMA subgroups, with respect to patients who have stable coronary artery disease," he pointed out.
Bhatt continued: "As a physician, I appreciate the FDA providing a broad label for ticagrelor use in CAD that allows physician discretion in gauging which patients are most likely to benefit. In THEMIS, the best risk-benefit was in patients from THEMIS-PCI, but we (that is, the study's academic leadership) did not think it was history of PCI per se that predicted this favorable net benefit, but rather the fact that patients with a history of PCI of course have significant coronary artery disease, but also have presumably tolerated DAPT in the past without serious bleeding problems (or should not be considered for protracted DAPT if they do have such a bleeding history)."
Some on #CardioTwitter appear to be grappling with the new indication.
New FDA label for ticagrelor in "high-risk CAD patients", following THEMIS. But:
1) THEMIS was in CAD and DM: what does "high risk" mean? And where is DM?
2) NNT and NNH in THEMIS were 125 and 83, with more ICH.

A bit surprised by the broad indication.https://t.co/6JyyWpbu6Y

— Davide Capodanno (@DFCapodanno) June 1, 2020

Shelley Wood is Managing Editor of TCTMD and the Editorial Director at CRF. She did her undergraduate degree at McGill…
Read Full Bio
Disclosures
Bhatt reports, relative to today's news, research funding from AstraZeneca to Brigham and Women's Hospital for his role as THEMIS and THEMIS-PCI co-Chair as well as research funding from PhaseBio to Brigham and Women's Hospital for his role helping develop a ticagrelor reversal agent.