FDA Warns of Risk of Major Adverse Cardiac Events With Absorb BVS
On the same day ABSORB III 2-year data are being presented at ACC, the agency is raising concerns.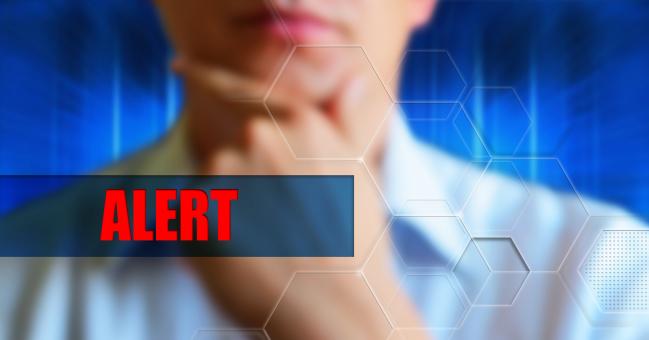 The US Food and Drug Administration (FDA) is warning physicians that treating patients with the Absorb GT1 bioresorbable vascular scaffold (BVS, Abbott Vascular) may increase the risk of major cardiac events.
In a Letter to Healthcare Providers, the FDA cautions that using Absorb increases the risk of target lesion failure—a composite of cardiac death, target-vessel MI, and ischemia-driven TLR—when compared with patients who received the everolimus-eluting metallic stent (Xience, Abbott Vascular). In an analysis of 2-year data from ABSORB III, the rate of target lesion failure was 11.0% in patients who received Absorb and 7.9% in patients who received Xience (P = 0.03).
"These observed higher adverse cardiac event rates in BVS patients were more likely when the device was placed in small heart vessels," according to the FDA. 
The increased risk was driven by a statistically significant increased risk of myocardial infarction (7.3% vs 4.9%; P = 0.04). Additionally, the ABSORB III analysis also showed the risk of definite/probable stent thrombosis (ST) occurred in 1.9% of patients treated with Absorb and 0.8% of Xience-treated patients, a difference that was not statistically significant.
The FDA safety alert, posted to MedWatch with a link to the physician letter, comes on the same day the ABSORB III investigators presented their 2-year data at the American College of Cardiology 2017 Scientific Session in Washington, DC.
The Absorb scaffold is approved in patients with a reference vessel diameter ≥ 2.5 mm and ≤ 3.75 mm. The FDA recommends physicians avoid using the stent in patients with small heart vessels and advises patients to follow their doctor's recommendations for dual antiplatelet therapy. Any adverse events related to BVS use should be reported to the FDA's Safety Information and Adverse Event Reporting System.  

Michael O'Riordan is the Associate Managing Editor for TCTMD and a Senior Journalist. He completed his undergraduate degrees at Queen's…
Read Full Bio
Sources
US Food and Drug Administration. Absorb GT1 Bioresorbable Vascular Scaffold (BVS) by Abbott Vascular: letter to health care providers - FDA investigating increased rate of major adverse cardiac events. www.fda.gov/Safety/MedWatch/SafetyInformation/SafetyAlertsforHumanMedicalProducts/ucm547256.htm. Published on: March 18, 2017. Accessed on: March 18, 2017.