Female First and Senior Authors on the Rise in Cardiology Research
A new study suggests the gender gap in academic cardiology may be narrowing, but not everyone is convinced by the progress to date.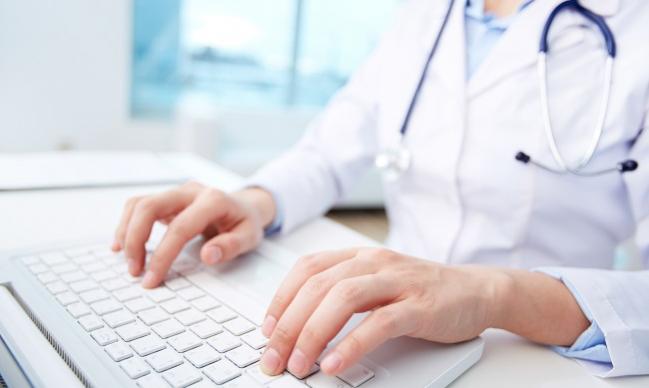 Academic cardiology has long been a male-dominated field, but new research suggests that the gender gap, if not closing, has at least been slowly narrowing. In a recent study, researchers found that both female lead and senior authorship on academic papers published in the six primary cardiology journals have increased over the past two decades.
"The pervasive gender gap in cardiology has been a subject of concern," write investigators led by Mariam Asghar, MBBS (Dow University of Health Sciences, Karachi, Pakistan). In both the United States and the United Kingdom, they note, cardiology continues to attract the lowest proportion of women compared with any other specialty. Other research has pointed to a lack of female leaders and potential mentors as a potential stumbling block.
As such, any progress seen in terms of authorship may also bode well for the ascension of women within the ranks of academia more broadly, they write, noting: "Physicians' scholarly output is one of the major factors upon which their academic promotion is based."
The paper was published online ahead of the August 7, 2018, issue of the Journal of the American College of Cardiology.
Six Cardiology Journals Reviewed
Asghar et al evaluated 11,529 articles from the Journal of the American College of Cardiology, European Heart Journal, Circulation, American Journal of Cardiology, BMJ Heart, and Clinical Cardiology. They selected articles published in 1996, 2006, and 2016 to determine if the proportion of female authors, both first and senior, increased over a 20-year period.
The investigators found that female authorship increased in both first and senior author positions from 1996 to 2016. Female first authors increased by 9.5% (95% CI 7.7%-11.3%), while the increase in female senior authors was more modest at 6.6% (95% CI 5.3%-7.9%).
Percentage of Cardiology Academic Articles With Female Authors, By Year
| | | |
| --- | --- | --- |
|   | Lead Author | Senior Author |
| 1996 | 11.3% | 5.7% |
| 2006 | 16.8% | 9.1% |
| 2016 | 20.8% | 12.3% |
| Percent Change | 9.5% | 6.6% |

These findings indicate that the gender divide may be closing not just in academic cardiology but throughout the general field, said the study's senior author Vincent Figueredo, MD (Thomas Jefferson University, Philadelphia, PA), who directs the cardiovascular disease fellowship program at Einstein Medical Center Philadelphia. "I think evidence for that is anecdotal: in my case, I am having more women ever year join [our] cardiology fellowship," he told TCTMD. This is the first year that there is an even split between men and women joining the program, he added.
More Work To Be Done
While these findings are positive, cardiology still lags behind many other medical fields. While over 40% of women graduating from medical school choose an internal medicine residency, Asghar et al say, just 13% ultimately become board-certified cardiologists. This disparity is also reflected in academic publications.
"As of 2016, the proportion of female first authors in cardiology journals (21%) remained lower than that seen in the overall academic medicine (37%), radiology (32%), ophthalmology (34%), and emergency medicine (24%) literature," the authors report.
Female authorship did not increase in all subsets of articles, the study found. Neither review articles nor articles of multinational origin (outside of the United States and the United Kingdom) saw an increase in female first authorship from 1996 to 2016. The authors indicate that these areas need improvement, or they "could negatively affect the gender gap in cardiology literature as a whole." 
The study also appears to run counter to other recent research showing little to no change in the proportion of female senior authors in the last three decades, said Carolin Lerchenmüller, MD (Massachusetts General Hospital, Boston, MA), who has studied this phenomenon. While more females are lead authors on academic papers, that does not necessarily translate into more senior positions later on, she said. "We need to be aware that we do see more and more young talented females doing the research, but that doesn't convert into last author position, which means that there is a huge gap between junior and senior roles," she said. "That's an issue that we need to tackle."
Asghar et al also acknowledge this gap. "Female cardiology faculty members are significantly younger than their male counterparts, and many are still in the early stages of their career," they say, which could explain the more stagnant growth from the mid-90s until now.
Lerchenmüller also cautioned that because these data were obtained in snapshots taken at three distinct time points, rather than analyzed fluidly over the past two decades, it may not represent the full scope of the problem. 
Female Mentorship Is Important
In another interesting detail, the current study found that articles with female senior authors also were more likely to have female first authors on their papers. This suggests a mentor-mentee relationship, Figueredo said.
"I think that women cardiologists in academic medicine recognize the need and importance of having more women in the field of cardiology," he said, "and therefore probably are encouraging young women who are joining [the field]."
Lerchenmüller agreed that relationships between senior and junior women academics are critical to achieving greater parity in this subspecialty.
"Having women role models and mentors will certainly help to make sure women get the same sort of mentorship and push and sponsorship that male colleagues get," she said.

Lucy Hicks is the 2018 recipient of the Jason Kahn Fellowship in Medical Journalism. She is currently a master's student…
Read Full Bio
Disclosures
Asghar, Figueredo, and Lerchenmüller report no relevant conflicts of interest.