Finding Your Niche in Medicine: Not a Straight Path
After a 4-year diversion from his interventional cardiology career path into academic research, one fellow says it was worth the roundabout journey.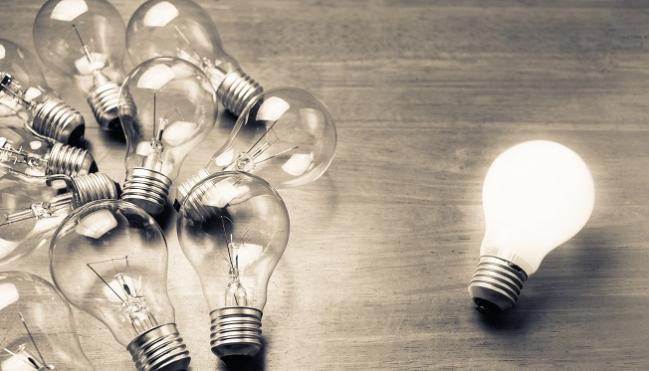 As a child, I dreamt of becoming an astronaut, and I still have an innate desire to view our beautiful Earth from space. I also wanted to be a painter, a tabla drummer, a musician, a sportsman, and a martial artist. I was never very good at any of those activities but was merely fascinated by others around me who were. These were infatuations.
Similarly, when finding your niche within medicine, you need to distinguish between what your heart is innately desiring versus what you might be infatuated with, what others are doing, or what's popular. I'm not only talking about choosing your specialty of interest—like interventional cardiology or cardiac imaging—but also the disease or modality-based niche within a specialty—like coronary artery disease or CT imaging—to which you can dedicate your clinical and research career and develop true expertise.
In the world of academic medicine, it's common to be asked about your focus. The questions become even more acute as you move through residency and fellowship and eventually begin applying for grants or looking for an academic job. You may hear from your peers, mentors, or other leaders in the field that you're being "too diffuse," "all over the place," or that you have "no focus." Don't be discouraged by these comments. Rather use them as ammunition to help you discover where exactly it is that you fit in within the greater cardiology community.
So, how do you find your niche? I recently spoke with one of my mentors, Dr. Subhash Banerjee, who serves as chief of cardiology at VA North Texas Health Care System and professor of medicine at University of Texas Southwestern Medical Center, Dallas. He advised: "Follow your passion. It is the primary determinant of sustained and in-depth engagement with a field and a harbinger of success." Dr. Banerjee added that "such success occurs in the form of deliverables that set not only personal career milestones, but also advance the field forward. Therefore, my advice would be to dig deeper and 'peel the onion.'"
His advice helped me visualize how I needed to distinguish between my passions and infatuations. To do that, I had to ask myself: what will excite me enough to wake up every morning and look forward to my day for rest of my life? I peeled back the layers of my innate desires and passions, not only within interventional cardiology but also in life.
My own career path thus far has been full of dreams, doubts, and adventures. During my early medical training, I was always very enthusiastic about cardiology. Therefore, when cardiology fellowship started, it was like living a dream. During later part of the fellowship, however, I started to feel like something was missing. This really surprised me since I was very much enjoying my clinical training and especially loved being in the cardiac catheterization lab. After some introspection, I discovered that I really wanted to learn how to do truly meaningful research.
Yet, I was afraid that if I entered interventional cardiology training right after my general cardiology fellowship, I wouldn't be able to conduct any significant research. I was at crossroads: pursue a traditional training pathway or explore this strong desire. I followed my heart. That took me on a 4-year journey that involved formal training in research to understand fluid dynamics and statistics, a fellowship in cardiac imaging research to study coronary flow imaging, and training and research work in health policy. I had my doubts along the way; however, now that I'm back to pursuing my clinical passion of interventional cardiology, that emptiness is gone. I now see that all these years, I was peeling the onion and discovering my niche. With the guidance of my mentors, I have started to see how the dots are connected.
Realizing what your passion truly is may take time. Don't be fooled by looking at people who are already successful and think you are the only one struggling to define your niche. Even the most successful people have endured a slow, evolutionary journey to get where they are. On the surface, it may look like a straight shot to success but in reality, the truth is often far from it.
What people think a successful academic career trajectory looks like: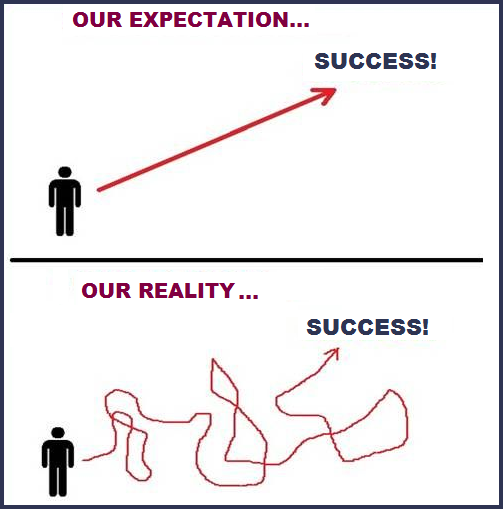 Don't be afraid of experimenting with what you are doing and following your passions even if this seems to go against the perceived norms of what your career trajectory "should be." Along the way, you'll likely learn that every experience is valuable and, ultimately, your niche will reveal itself. Enjoy the ride!


2018-2019 Fellow Talk Blogger
Ankur is an interventional cardiology fellow at the University of Texas Southwestern (Dallas). Born in India…
Read Full Bio