Finerenone Cuts CV Events in CKD Patients With Diabetes: FIGARO-DKD
Bayer announced the trial met its primary endpoint, with the full results expected at an August meeting.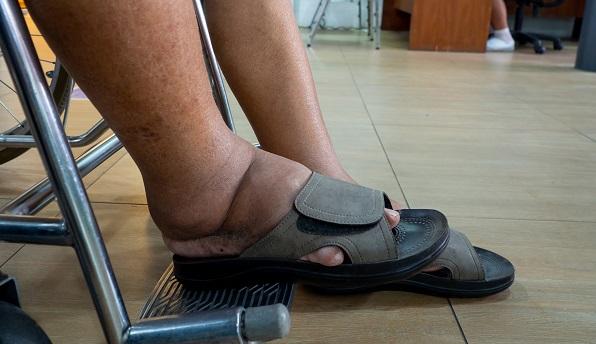 The addition of finerenone to standard medical therapy significantly reduces the risk of cardiovascular mortality and other cardiovascular events in patients with chronic kidney disease (CKD) and type 2 diabetes, according to topline results from FIGARO-DKD announced this week.
Bayer, the maker of the investigational mineralocorticoid receptor antagonist (MRA), announced that the large-scale study met its primary endpoint—reduction in the risk of first occurrence of CV mortality, MI, stroke, or heart failure hospitalization—in the approximately 7,400 patients randomized in the trial.
The positive study is the second trial showing a benefit of finerenone in patients with CKD and type 2 diabetes. In the FIDELIO-DKD trial, led by George Bakris, MD (University of Chicago, IL), finerenone reduced the risk of kidney failure or death from renal causes, the study's primary endpoint, and reduced the risk of CV mortality, MI, stroke, or heart failure hospitalization. Unlike that trial, FIGARO-DKD included patients with less severe CKD and type 2 diabetes.
Full results of the FIGARO-DKD trial are expected to be presented at a major cardiology conference later this summer, most likely the European Society of Cardiology Congress. Finerenone is currently under review for approval by the European Medicines Agency and US Food and Drug Administration based on the results of FIDELIO-DKD. 
Results from a prespecified exploratory subgroup analysis of FIDELIO-DKD, addressing the risk of new-onset atrial fibrillation or flutter in patients with CKD and type 2 diabetes taking finerenone, are slated for release next week during the final late-breaking clinical trial session of the American College of Cardiology 2021 Scientific Session.

Michael O'Riordan is the Associate Managing Editor for TCTMD and a Senior Journalist. He completed his undergraduate degrees at Queen's…
Read Full Bio