Focused Update to Valve Guidelines Tackles Intermediate-Risk TAVR, Anticoagulation for A-fib
TAVR is now considered a reasonable alternative to surgery in patients with symptomatic severe aortic stenosis and intermediate surgical risk.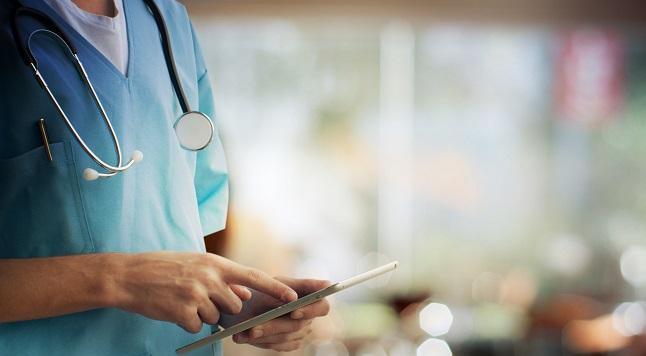 TAVR has taken on a stronger position relative to surgical aortic valve replacement in a focused update to the valvular heart disease guidelines from the American Heart Association (AHA) and American College of Cardiology (ACC), which last underwent a full revision in 2014. The update released today also makes it clear that many patients with valve disease and A-fib can be treated with non-vitamin K oral anticoagulants (NOACs).
For patients with symptomatic severe aortic stenosis, TAVR maintains a class I indication for those at prohibitive surgical risk but is bumped up to a class I indication alongside surgery for those at high surgical risk. In addition, there is a new class IIa recommendation—based on the results of the PARTNER 2A trial—stating that TAVR is a reasonable alternative to surgery in patients at intermediate surgical risk.
Catherine Otto, MD (University of Washington, Seattle), who co-chaired the guideline writing group along with Rick Nishimura, MD (Mayo Clinic, Rochester, MN), told TCTMD that the updated guidance is concordant with the brief WikiRecs addressing TAVR in low-to-intermediate-risk patients there were released last year. The WikiRecs document, which modifies the strength of recommendations for either TAVR or surgery based on age group, "adds detail to what the [AHA/ACC are] saying," Otto explained, "but [the two sets of recommendations] don't in any way contradict each other."
The focused update was published online March 15, 2017, in Circulation and the Journal of the American College of Cardiology.
NOACs and Valvular Heart Disease
Another big change to the guidelines is the addition of a new section regarding the use of anticoagulation for A-fib in patients with valvular heart disease. Although indications for the oral anticoagulants are for stroke prevention in "nonvalvular" A-fib, the pivotal trials for the NOACs included many patients with various types of valvular disorders and consistently excluded only those with rheumatic mitral stenosis and mechanical heart valves. Studies show that the relative safety and efficacy of the newer agents compared with warfarin are similar in patients with and without valve disease.
In a modified recommendation, vitamin K antagonists (VKAs) are recommended for patients with A-fib and either rheumatic mitral stenosis or a mechanical heart valve. In addition, new class I recommendations state that anticoagulation is indicated in patients with A-fib, a CHA2DS2-VASc score of 2 or higher, and native aortic valve disease, tricuspid valve disease, or mitral regurgitation (MR) and that it is reasonable to use a NOAC as an alternative to a VKA in that situation.
"This will be the first time the guideline says that it's okay to use the newer oral anticoagulants in valve patients," Otto said. "So we're saying to treat people with valve disease with A-fib just like you treat everybody else with atrial fibrillation unless they have a prosthetic valve or rheumatic disease. That, hopefully, will be less confusing for people in the future, because I think up until now we haven't really said that."
Updates for Infective Endocarditis, Mitral Regurgitation, Prosthetic Valves
The focused update also contains modified or new recommendations regarding infective endocarditis, MR, and prosthetic valves.
The guidelines clarify that a recommendation to use antibiotic prophylaxis to reduce the risk of infective endocarditis in patients with prosthetic valves undergoing dental procedures applies to patients with transcatheter valves and those with prosthetic material used for valve repair, such as annuloplasty rings and chords.
In terms of interventions for MR, there is a new class IIa recommendation stating that it is reasonable to choose chordal-sparing mitral valve replacement over downsized annuloplasty repair in severely symptomatic patients with chronic severe ischemic MR and persistent symptoms despite medical therapy. That's based on the results of a CSTN trial showing that replacement reduces recurrence of moderate-to-severe MR and hospitalizations.
Otto also said that the guidelines have been modified to support using the same criteria for defining severity of MR for both primary and secondary (functional) MR.
The section on prosthetic valves has undergone multiple revisions in areas involving use of antithrombotic therapy and management of acute mechanical prosthetic valve thrombosis, stenosis, and regurgitation.
The 2014 guidelines recommended use of a mechanical prostheses for patients undergoing aortic or mitral valve replacement if they were younger than 60 years. In the update, that recommendation was modified to lower the threshold to less than 50 years based on data showing that the optimal choice between a mechanical or bioprosthetic valve is not clear in patients ages 50 to 70.
Like the full guideline, the focused update was developed in collaboration with the American Association for Thoracic Surgery, American Society of Echocardiography, Society for Cardiovascular Angiography and Interventions, Society of Cardiovascular Anesthesiologists, and Society of Thoracic Surgeons.
Todd Neale is the Associate News Editor for TCTMD and a Senior Medical Journalist. He got his start in journalism at …
Read Full Bio
Sources
Nishimura RA, Otto CM, Bonow RO, et al. 2017 AHA/ACC focused update of the 2014 AHA/ACC guideline for the management of patients with valvular heart disease: a report of the American College of Cardiology/American Heart Association Task Force on Clinical Practice Guidelines. Circulation. 2017;Epub ahead of print.
Disclosures
Otto and Nishimura report no relevant conflicts of interest.