FORWARD Registry: Low Mortality Rate Seen 1 Year After TAVR With Evolut R
Having single-digit mortality rates in this older, high-risk group is "remarkable," one expert says, although pacemakers remain a concern.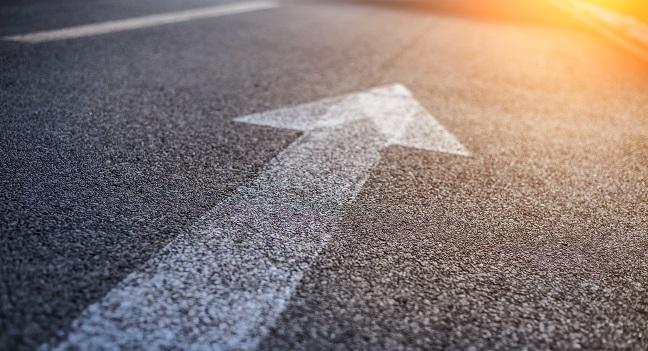 The Evolut R self-expanding transcatheter heart valve (Medtronic) provides good safety and efficacy outcomes a year after TAVR in patients with a high surgical risk, the real-world FORWARD study shows.
Of note, there were low rates of mortality (8.9% overall and 6.9% for CV death) and disabling stroke (2.1%), researchers led by Ganesh Manoharan, MBBCh, MD (Royal Victoria Hospital, Belfast, Northern Ireland), report in a study published online ahead of the November 26, 2018, issue of JACC: Cardiovascular Interventions. Thirty-day results were published previously.
Moreover, despite the lack of a sealing skirt on the valve, paravalvular leak (PVL) rated as more than mild was infrequent, Manoharan highlighted to TCTMD. Of the 16 patients discharged with moderate or severe PVL after the procedure, nine showed improvement over time and all were still alive at 1 year. At that time point, moderate leak was seen in 1.2%, with no cases of severe PVL.
"It's hugely encouraging and reassuring to know that with the Evolut R platform you can achieve . . . excellent results with one of the lowest 1-year mortality rates seen," Manoharan said. "It's safely repositionable and by repositioning you can achieve excellent hemodynamic [outcomes] and exceedingly low rates of paravalvular leak."
Looking at the bigger picture, he added that "TAVI results are increasingly getting better and better and better, and I think now we are in an area where we should have the confidence and the data to support delving into lower-risk patients, although the clinical trial data is not there yet." Manoharan pointed out that results from TAVR trials in low-risk cohorts are expected next year.
Commenting on the FORWARD study for TCTMD, Bina Ahmed, MD (Dartmouth-Hitchcock Medical Center, Lebanon, NH), said "it sheds light on how the TAVR procedure continues to evolve as far as the technological advances are concerned . . . and it's very reassuring to see that the complication rates are continuing to improve."
In addition, considering the fact that this is a high-risk cohort of patients, the mortality rate below 10% at 1 year is "fantastic," Ahmed said.
Nearly all of the outcomes are comparable to what has been seen with other valves, like Sapien 3 (Edwards Lifesciences), but the permanent pacemaker rate of nearly 20% is "still a little bit concerning," she added. That will need to be addressed as the trend toward treating younger and lower-risk patients with TAVR continues, Ahmed said.
Excellent Hemodynamic Results
The single-arm FORWARD study, conducted at 53 sites in 20 countries, enrolled 1,040 patients with severe, symptomatic aortic stenosis or a failed aortic bioprosthesis who had a high surgical risk and underwent an attempted implant with Evolut R in 2016. The mean age of the patients was 82, and 65% were women. Mean STS score was 5.5%.
To be included in the study, operators were required to have performed at least 50 procedures with a Medtronic self-expanding valve, including at least 10 with Evolut R. All events were adjudicated by a clinical events committee (CEC), and all echocardiograms were adjudicated by a core lab.
Nearly all procedures (98%) were performed with transfemoral access. Implantation was successful in 99% of cases, with repositioning used in 26%.
Manoharan said the hemodynamic results were excellent, with improvements seen immediately after the procedure that were maintained over time. At 1 year, the mean gradient was 8.1 mm Hg and the mean effective orifice area was 1.9 cm2.
Symptoms improved in most patients. The proportion with NYHA class III/IV symptoms dropped from 72% at baseline to 8.1% at 1 year.
Between 30 days and 1 year, two patients developed valve-related dysfunction that required a repeat procedure. There were no cases of valve thrombosis or annular rupture reported. By 1 year, a permanent pacemaker had been implanted in 19.7% of patients; this was not associated with 1-year mortality.
Manoharan said the 8.9% all-cause mortality rate was among the lowest seen in a TAVR study. It is similar to the 8.6% rate seen in high-risk patients in the Evolut R US study, but lower than rates seen in studies of the earlier-generation CoreValve bioprosthesis (Medtronic). It also comes in lower than those seen in registries of competing TAVR valves, which have reported rates ranging from 10.9% to 13.8%.
The rate of disabling stroke is in line with prior studies, the investigators report.
"The overall low events observed in this study are most likely due to technical improvements of the Evolut R device, supported by mandated use of the heart team for patient selection, routine use of multislice CT for procedural planning, and improved TAVR experience of the centers," they write.
Pacemaker Remains an Issue
In an accompanying editorial, Danny Dvir, MD (University of Washington, Seattle), touts the "remarkable" mortality rate and "superb" hemodynamic results observed in the study.
Like Ahmed, Dvir identifies the permanent pacemaker rate as an area of concern. Though the study investigators point out that the rate is lower than that seen with the first-generation CoreValve device, Dvir cites studies of Evolut R and the next-generation Evolut PRO showing even lower rates than were observed in FORWARD.
Manoharan noted that there was wide variability between sites in the FORWARD study in terms of pacemaker rate, adding that the researchers will be digging deeper into what is causing the need for a pacemaker. But it is known that a higher implant will reduce the pacemaker rate, and as centers gain more experience with the self-expanding technology, the rate should drop, he said. In addition, positioning a stiff wire across the aortic annulus and using an oversized predilatation balloon can trigger conduction disturbances, so being less aggressive with that equipment also should improve the pacemaker rate, Manoharan said.
Overall, Dvir says, FORWARD "demonstrates the potential for optimization of clinical outcomes in patients at high risk for surgery undergoing TAVR and can allow for defining objectives for clinical outcomes post-TAVR in high-risk patients. These bars may include single-digit 1-year death rate, up to 2% disabling stoke, up to mild paravalvular leakage in 95% of patients, average mean gradient of < 10 mm Hg, and < 15% need for pacemaker. All except for the last were achieved in this cohort."
For Manoharan, "I think the FORWARD registry has demonstrated really excellent safety and efficacy data in a CEC-adjudicated and core lab-adjudicated all-comers trial, and that's exceedingly encouraging."
In his editorial, Dvir highlights some of the features of the newer Evolut PRO valve and indicates that the field continues to evolve in a positive way, saying, "It seems that successive technological improvements and transcatheter heart valve design iterations may soon lead to minimization of adverse events after TAVR and justify use of this approach in younger and lower-risk patient populations."

Todd Neale is the Associate News Editor for TCTMD and a Senior Medical Journalist. He got his start in journalism at …
Read Full Bio
Disclosures
Medtronic funded the Evolut R FORWARD study.
Manoharan reports having served as a proctor for Boston Scientific, Medtronic, and St. Jude Medical.
Dvir reports being a consultant to Edwards Lifesciences, Medtronic, and Abbott.
Ahmed reports no relevant conflicts of interest.