Heart, Kidneys, Brain, and More: COVID-19's Wide-ranging Effects
A new review documents the extrapulmonary ramifications of COVID-19, including its heavy effect on the kidneys and heart.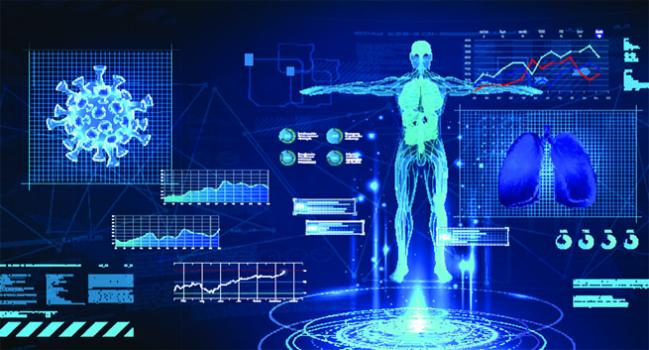 Doctors battling COVID-19 in former hot spots are chronicling the many ways the disease goes beyond the lungs to affect the heart and brain, as well as the kidneys and endocrine system. The extrapulmonary manifestations of COVID-19 are incredibly varied, researchers say, with the heart and kidneys particularly vulnerable to damage.
Mahesh Madhavan, MD (NewYork-Presbyterian/Columbia University Irving Medical Center, New York), co-lead author of the new report published July 10, 2020, in Nature Medicine, said that as a cardiologist, he was at first struck by the extent of thromboembolic complications associated with COVID-19. But as his hospital treated more and more infected patients, the far-ranging consequences of the disease became more apparent, he said.
"We all knew that the virus could cause acute respiratory distress syndrome (ARDS) and pneumonia, but we had to really appreciate in detail the number of organ systems affected," he told TCTMD. "As we were going through this, seeing the patients in front of us, it really was quite astounding to see the significant ramifications this virus had on these other systems."
By day two or three in the intensive care unit, some of the patients would require dialysis. Aakriti Gupta
Aakriti Gupta, MD (NewYork-Presbyterian/Columbia University Irving Medical Center), another one of the report's lead authors, said that when COVID-19 started to strike their hospital, they quickly became aware that the virus impacted more than the lungs.
"We'd have to keep changing the central and arterial lines again and again," Gupta told TCTMD, referring to the increased incidence of thrombosis seen with the virus. "We would see they'd come in with renal failure and it would progress very rapidly. By day two or three in the intensive care unit, some of the patients would require dialysis. These were very sick patients, but I'd never seen that happen so consistently with every patient coming into the ICU. The implications of multi-organ involvement extend not only to their care during hospitalization, but also to follow-up of its long-term effects. COVID-19 care does not end at discharge for these patients."
To TCTMD, Kartik Sehgal, MD (Beth Israel Deaconess Medical Center/Harvard Medical School, Boston, MA), also a co-lead author, said there were a number of misconceptions about COVID-19 at the beginning of the pandemic, with some suspecting this was "just the flu" or another one of the respiratory viruses seen every year.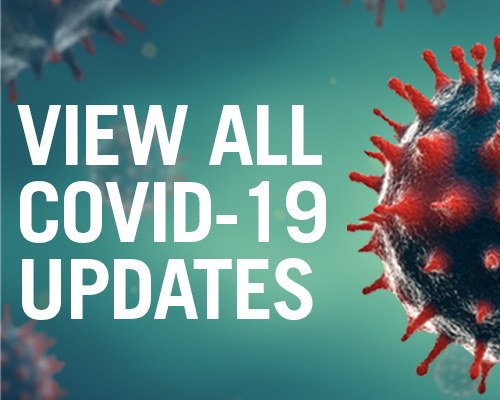 "It was certainly more than that," he said. "It became quite clear from discussions with different colleagues and friends at the front lines that the virus not only affects the lungs and causes pneumonia in more severe cases, with some patients requiring intubation, but affects other organ systems, too. Even in the not-so-sick patients, we were seeing a lot of unusual manifestations. Kidney injury, cardiac injury, all at a higher rate than what we would have predicted from past experiences with other respiratory viruses." 
In their report, the researchers outline eight different organ-system related extrapulmonary manifestations of COVID-19. These include neurologic, hepatic, gastrointestinal, thromboembolic, cardiac, endocrine, dermatologic, and renal consequences from infection. In terms of the cardiovascular manifestations, for example, myocardial ischemia, myocarditis, arrhythmias, cardiomyopathy, and cardiogenic shock are some possible clinical presentations. Headache, dizziness, myalgias, and stroke are just some possible neurologic complications from COVID-19. In each setting, the group outlines the pathophysiology as well as considerations for patient management.
It really was quite astounding to see the significant ramifications this virus had on these other systems. Mahesh Madhavan
Sehgal said their intention was to highlight the virus's disproportionate effect on other organs. "I think that's important for physicians to be aware of what to look for when admitting a patient for COVID-19," he said. Madhavan made a similar comment. "Being confronted with a problem on a scale none of us have ever encountered in our medical experiences thus far, it really drove us to describe what we were seeing in the hope it could be useful for hospital systems and healthcare workers in other locations now unfortunately facing the surges that we experienced a couple months ago," he said.
Virus' Broad Scope
In addition to the cardiac and thromboembolic manifestations, which have been documented in previous reports, Madhavan, Gupta, and Sehgal all cited acute kidney injury as a frequent complication of COVID-19, one that is associated with an increased risk of death. Gupta said that when they began treating patients with COVID-19 in March, they initially relied on data from China where the reported incidence of acute kidney injury ranged from 0.5% to 29%. As a result, they were initially blindsided by the much higher rate observed in New York City hospitals. A review of 13 academic and community hospitals in the city suggested the rate of acute kidney injury was 37%, with 14.3% of these patients requiring renal replacement therapy. Outside of acute kidney injury, patients may also present with electrolyte abnormalities, proteinuria, hematuria, and metabolic acidosis.
To TCTMD, Gupta said she was also struck by the endocrinologic manifestations of COVID-19. While patients with diabetes and obesity are at a higher risk of developing more-severe COVID-19 disease, some hospitalized patients without diabetes exhibited abnormal glucose metabolism, including hyperglycemia and ketoacidosis.
It's a relatively new virus and we're still learning about it. Kartik Sehgal  
In terms of why COVID-19 has such wide-ranging effects, Sehgal said there are several proposed pathophysiologic mechanisms. The coronavirus gains entry into target cells via the ACE2 receptor expressed in multiple organs, which may be damaged by direct viral infection. In addition, the renin-aldosterone-angiotensin system, which is involved in fluid and electrolyte balance, blood-pressure regulation, vascular permeability, and tissue growth, may become dysfunctional as a result of the downregulation of ACE2 as a downstream effect of viral infection. Endothelial cell damage, which results in a cycle of clotting and inflammation, and hijacking of the immune response are other possible mechanisms for COVID-19's multipronged attack on various organ systems, said Sehgal.
With respect to the long-term consequences, the researchers say it's too early to tell. "It's a relatively new virus and we're still learning about it," said Sehgal. There are anecdotal reports that ICU patients surviving their critical illness may have long-term lung/breathing issues, but that has yet to be confirmed. He said that if physicians intervene early, it may be possible to avert long-term damage to the heart and kidney, but more follow-up is needed.
"As these patients move into rehab facilities and ultimately back home, we'll need to appreciate the long-term consequences of the virus," said Madhavan. Since some patients required ICU-level care, he wouldn't be surprised if there were long-term ramifications. "We're all really concerned for the ones who need renal replacement therapy as they might have long-term consequences, likewise for the ones who had some thromboembolic event, such as DVT, as they'll have to remain on anticoagulants. In addition, we have yet to totally understand whether patients will suffer from long-term neurologic sequalae and how patients are going to recover over the subsequent weeks to months after infection," Madhavan observed.

Michael O'Riordan is the Associate Managing Editor for TCTMD and a Senior Journalist. He completed his undergraduate degrees at Queen's…
Read Full Bio
Disclosures
The authors report no relevant conflicts of interest.