How to Build and Sustain a Referral Base: Lessons From Observing My Mentors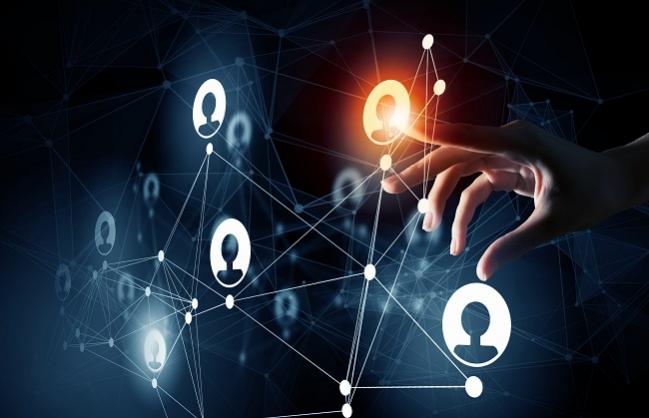 As fellows, we are protected from having to seek out patients or build a referral base. Instead our mission is to evaluate and treat the patients that present to our institutions in need of help. As a general cardiovascular fellow, I didn't pay much attention to where the outpatients and elective case referrals were coming from, but as I advanced through interventional and structural heart fellowships, I have become more acutely aware of the dynamics needed to build and sustain a patient referral base. Without this foundation, early career physicians can have a harder time being able to treat patients and can face challenges in generating sufficient clinical and procedural volumes to maintain their skill set.
Ultimately, a healthy referral base accomplishes three key goals:
Patients in need of a procedure or diagnostic evaluation can be referred to a physician who is specialized and experienced in providing the care they need.
The referring physician is able to have a network of specialized colleagues who can provide the needed assistance.
The accepting clinic or institution can build on the referral base to expand their regional reach and generate inpatient and outpatient revenue to maintain clinic/hospital operations.
As fellows, we receive minimal, if any, education or training in this crucial aspect to our future success. Thus, as a soon to be graduating structural heart fellow, I thought I'd share some of my observations from watching my mentors.
1. Outreach, Outreach, Outreach
Upon starting your career, take the opportunity as soon as possible to drive to outreach clinics or travel to satellite hospitals. These may be located a great distance from your primary work site, but making this effort early brings you to patients who otherwise may not have access to your expertise. Your presence in underserved areas will help to build patient referrals while also expanding the reach of your group or institution.
2. Educate Referring Physicians
Familiarize yourself with the locale and region in which you practice—look at a local map and do a search of local physician practices and where their offices are located. Get to know the local and regional medical centers competing with your group or institution.  Budget time during your week to drive out to local practitioners and practices and offer to do a lunch conference or evening lecture for their group. These are great opportunities to talk about your expertise and the kinds of services you can provide to their patients. These interactions are also a chance to speak generally about appropriate indications for a referral so that patients with time-sensitive issues can receive your assistance when it is most needed. Educating and meeting with referring physicians may not result in any referrals immediately, but even if it results in one, that is your opportunity to show the excellent care you can provide. Doing so will only bolster your chances of getting the next referral from that particular provider.
3. Always Be Available
Give referring physicians or local providers your direct contact information. I have seen my mentors give out their cell phone numbers, and they always make themselves available during the day, the night, and even on holidays. This shows referring physicians that you meant what you said when you lobbied for yourself, but most of all it means expeditious care for patients who needs your assistance. If you are out of town or on vacation, always appoint a colleague in your group to handle calls from referring physicians, so that consultation services are available without interruption.
4. Streamline the Referral Process
Image yourself referring a patient to a physician whose office requests several items before they agree to see your patient—that type of setup does not allow for an efficient and sustainable relationship. Referring providers want as streamlined of a process as possible.  They want to be able to call you and request that you see a patient or accept a patient in transfer to your hospital, and they don't want pushback or hurdles to care delivery. I have seen my mentors develop sustained referral bases by formulating a standardized process that simultaneously allows for patient safety and a quick "referral-to-consult" or "referral-to-table time" (in the case of a procedural referral). Some specific tools you might use are: establishing a referral phone line for your clinic scheduler, requesting referring physicians' last clinic notes or diagnostic test reports, immediately working on insurance preauthorization, and asking your clinic scheduler or nurse to call the patient/family with the appointment/procedure time and offer to answer any questions.
5. Convey a Team-Based Philosophy
To sustain a strong referral relationship, you must have a team-based philosophy. Referring physicians should not be viewed as an extrinsic piece to the process; rather, they are your partners in the diagnostic and therapeutic aspects of patient care. Ask the referring physicians to share their clinical impressions of the patient's symptoms, and offer for them to come to your hospital cath lab to observe the procedure if you are doing a complex or challenging case. Show the patient and patient's family that you and their referring physician worked as a team to arrive at a treatment/solution. This helps to build the patient's trust while also cementing the referral base.
6. Say 'Yes' More Often Than 'No'
When you get a call from a referring physician to accept a patient who is critically ill and in need of a higher level of care that your institution can provide, don't look for reasons not to accept the transfer or make comments that belittle the clinical acumen of the referring provider. That phone call is a professional asking another professional for assistance. These are the moments we all have been training for, and that is your time to be there for the patient and the referring physician.
As residents and fellows, we often opine about transfer patients who were not optimally managed at the transferring facility or who came to our institutions with 150 pages of medication charting but not a single history and physical or discharge summary. However, our job is to make do with the information we have and provide the best care we can for the patient. This means saying "yes" to the transfer calls and accepting patients even if you think they may not benefit from your skillset. There are appropriate times to say "no" or refuse a referral, but more often than not I find that accepting a patient allows for a fresh evaluation and also gives me the chance to recruit help from a colleague in another field if the need arises. The same can be said for the instances where you are unavailable or unable to help—always put the referring physician in touch with a colleague or person who can help. These efforts will be remembered and will only help to build your reputation in the region as a team player.
7. Don't Do More Than Requested by the Referring Physician, Except for Patient Safety
As an interventional cardiologist, referring physicians will typically send patients to you with a specific question or proposed therapeutic procedure in mind. The respectful and appropriate thing to do is answer that question and treat the patient as indicated. Yet sometimes we are forced to stretch beyond the scope of the consult and perform unanticipated procedures in the interest of the patient's safety. However, if you become known as the person who treats more than what you were asked to treat, you might find your referral relationships ending. 
8. Collaborate With Colleagues to Optimize Patient Care
When you see a patient referred to you by an outside provider, use that as an opportunity to discuss the case with one of your colleagues. This is a great way to build alliances and friendships within your group, but most importantly it allows the patient to receive a more thorough opinion that may include crucial insight from an experienced senior partner. Referring providers feel reassured when you call them after a challenging procedure and share the fact that you discussed the case with your partner. It reinforces that you are inclusive and interested in building a consensus to provide the best care possible.
9. Call Referring Physicians With Your Diagnosis and Postprocedural Results
After you've seen a patient in consult or completed their coronary, peripheral, or structural intervention, it is crucial to immediately contact the referring physician and notify them of the result. I have seen my mentors take pictures or videos and text them to the referring physician. This practice is an excellent way of providing a visual result and closes the communication loop. Referring providers truly enjoy receiving this information, and it helps to further build their trust in your skillset. Phone calls and emails are additional means of communicating, but whatever method you choose, it is essential to make this a habit. Failure to notify a referring physician of the patient's result is often viewed by them as being careless.
10. Always Send the Patient Back to the Referring Physician for Follow-up Care
Always offer to see a patient back postprocedure to ensure that you are surveying the outcome, but it is important to make sure that the patient returns to their main provider for ongoing care. Nobody wants to refer a patient to you and then lose the patient as a consequence. A secure referral network is one in which you can recruit the help of your colleagues without feeling threatened that they will steal your patients. This dynamic can be a huge factor in highly saturated cities with multiple providers or competing groups. The worst aspect of this behavior is that it can have a negative impact on everyone, because it can create tension within the region and ultimately be a disservice to patients.
11. Maximize the Referring Physicians Involvement in the Workup
Oftentimes providers will send you a patient for evaluation and treatment of a multifaceted issue that requires several types of diagnostic tests before a therapeutic procedure. For example, in the world of structural heart disease, patients need a coronary angiogram, pulmonary function tests, carotid ultrasound, a dental consult, and perhaps other specialty consultations before you can safely perform their TAVR. Therefore, it is important to give the referring physician an opportunity to perform some of this workup within their own group/institution—it shows that you respect their ability to perform and interpret these preprocedural tests and that you're not trying to take away from their productivity by doing these tests at your own institution. Certain aspects of the preprocedural workup may best be performed at your facility due to specialty imaging software (ie, pre-TAVR CT scan), but otherwise it is important to nurture the relationship by deferring to the referring physician in the areas where they can feel involved.
12. Take Responsibility for Bad Outcomes
How you manage a bad outcome is even more important than how you handle your successes. Referred patients can be among the most challenging and complex individuals we care for, and in accordance with that reality comes the possibility for bad outcomes or procedural deaths. This is the sobering side of what we do as interventional cardiologists, and it's crucial that when we speak with referring physicians that we honestly and transparently communicate the details of what happened. Offer for them to attend your institutional morbidity and mortality conference if indicated, and share your impressions with them about why a bad outcome occurred. It is essential not to point fingers, but rather to provide support to the patient's family and take responsibility for the outcome in the hopes of identifying ways to prevent such events in the future. A bad outcome will never affect the likelihood of someone referring a patient to you in the future if you demonstrate that you placed patient care above all else and were not negligent in your clinical or procedural role.

Rahul Sharma, MD, is currently completing an advanced fellowship in structural heart interventions at Swedish Medical Center (Seattle, WA). He…
Read Full Bio