How to Deliver a Winning Grand Rounds Talk While on the Job Interview Trail
A fellow presents his five tips for making the best impression on your potential future bosses—the more you can leave your mark, the better.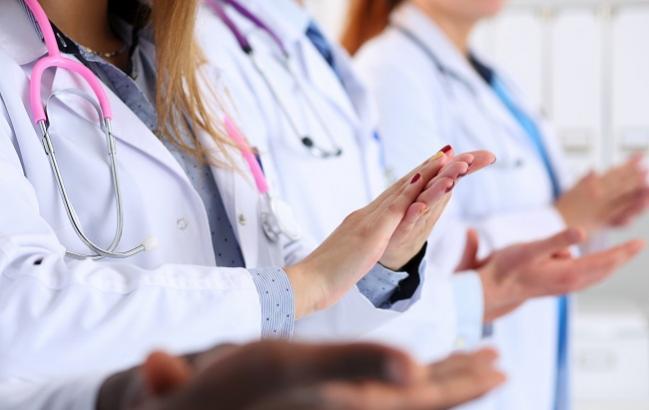 Raise your hand if you're currently in the chaotic midst of scheduling and completing job interviews. I'm definitely with you.

For those of you focusing on an academic career path, an integral part of the recruitment process involves delivering a Grand Rounds talk. While there are many job application and contract negotiation resources from state and local chapters of professional organizations, such as the American College of Cardiology and the American Heart Association, I could not find a lot of information on how to prepare a successful talk that would earn me the job I desired. So for the rest of you still slogging through this process, here is my advice.
1. Display your prowess
The choice of subject for your talk is usually left to you. This is a tremendous opportunity to pick a topic you have aced during fellowship and feel most comfortable with. If choosing a clinical topic for discussion, pick something that you hope will be your clinical focus in practice. For example, for an interventional cardiology job you may want to focus on TAVR or complex coronary cases. For academic jobs, I'd advise choosing a topic that showcases your research above all, whether it be clinical, translational, or basic science. Ultimately, consider this a teaser that must entice and engage your audience.
2. Know your audience
Speaking of your audience, you cannot expect them to care about you one iota if you don't know who they are. As important as it is to be well-versed on your topic and the slides, it is even more crucial to understand what your audience cares about. Enquire in advance whether you will be delivering your talk to cardiologists in the division or whether it will be a mix of physicians from different divisions within the department of medicine. Also find out whether the audience will include house staff and fellows. Upfront knowledge will help you fine-tune the content of your presentation to match who's listening
3. Be succinct
This is probably good advice for any talk, but it's especially true for one that might land you the job of your dreams. Grand Rounds talks are normally scheduled around lunch for 45 minutes to 1 hour—not 10-15 minutes, the popular format in meetings these days. So it is important to have many figures and tables in the slide set rather than busy, heavily-worded slides. I'd also recommend interspersing cartoons to add some levity and analogy. You do not want to be the fellow remembered for delivering a siesta-inducing monologue.
4. Customize to the institution
As much as I'd urge you to get to know the individuals who will be listening to your talk, I would also recommend that you familiarize yourself with their institution as a whole. Ask around about the institution's workflow and catheterization laboratory logistics and throughput. Customize the content of your talk so that the audience can envision your plans and projects being executed successfully at their institution. For example, if you are proposing setting up a structural heart or complex coronary program, build flow diagrams that are inclusive of their current workflow and throughput. This way, the audience can relate to your plans and envision how the proposed additions and changes would play out when you hit the ground running.
5. Interact
The more you can leave your mark, the better. Take questions, allow interjection, and expect to be challenged. Also, be polite, maintain your poise, answer to the best of your ability, do not make things up, be prepared to say what you don't know, and above all, maintain eye contact and smile.

Ankur Kalra, MD, is an interventional cardiologist at Franciscan Health in Indiana and co-chief executive officer of Kalra Hospitals in…
Read Full Bio