I Am Who I Am, Because I Am Ukrainian
Alexander Hajduczok's Ukrainian grandparents were liberated from German camps in World War II. When, he asks, will Ukraine see peace?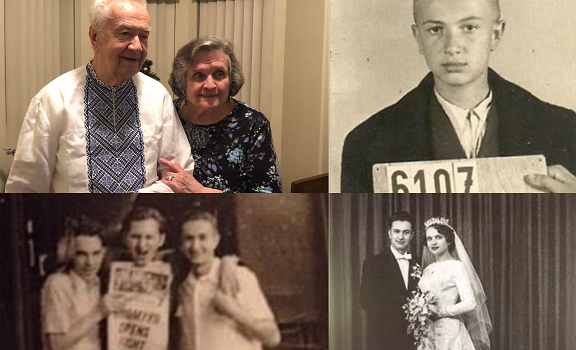 "They are bombing Kyiv."
I read this text and froze. I had just finished a day on the acute cardiology service and was in the middle of overnight call when the text came through on a group chat that included my father, two of my best friends, and my friend's uncle, all of us Ukrainian. Usually we talk sports—the Buffalo Bills and Buffalo Sabres—but also current events and politics. We were all aware of Russia's mounting aggression against Ukraine over the last few weeks. Still, I never thought I would read a text that the Ukrainian capital was being bombed, followed by reports that troops were landing, by sea, in the southern port city of Odessa. I was dead wrong.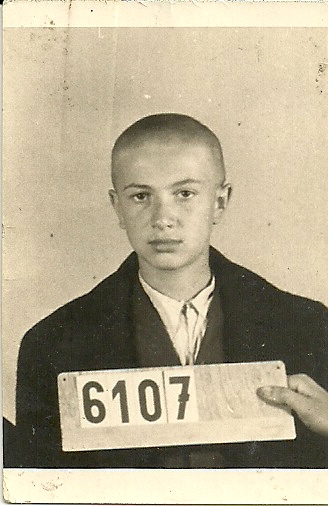 My father's family eventually settled in Rochester, NY, and my grandfather worked in a factory for nearly 40 years in order to raise his three children. Life was not lavish, and often included hand-me-downs and few luxuries. My father, the youngest and the only lefty, had to learn how to catch and throw with the opposite hand in order to play with the children on the street using his older brother's baseball mitt.
My father grew up to meet my mother at the University at Buffalo, through a Ukrainian student dance organization: both were the first of their siblings to go to college. The theme in both households growing up was hard work, diligence, persistence, and to never give up—the same characteristics engrained in a vast array of Ukrainian-Americans of that era, who learned this from their parents who escaped both the Soviets and Nazis during WWII, leaving family and all possessions behind.
I was born in 1989, just 2 years before the dissolution of the Soviet Union. With my parents often working late, I spent a lot of time with my grandparents. We spoke exclusively Ukrainian in the home. The teachers were very confused when I would get picked up from preschool and my parents spoke perfect English with no accent, having been born in Buffalo/Rochester, whereas I essentially didn't start speaking English on a day-to-day basis until preschool/kindergarten.
In the summers, my sister and I would go away to the Catskills for Ukrainian dance camps for weeks on end. Think "Dirty Dancing," wood paneling and all, only Ukrainian. We endured several hours of ballet in the morning, character class in the afternoon, and grueling night rehearsals after dinner. I wore tights. I can't say I loved it at the time, actually begging my parents not to make me go back, but I formed some great friendships that have lasted to this day. My sister now dances with their semiprofessional dance group in New York City, called "Syzokryli."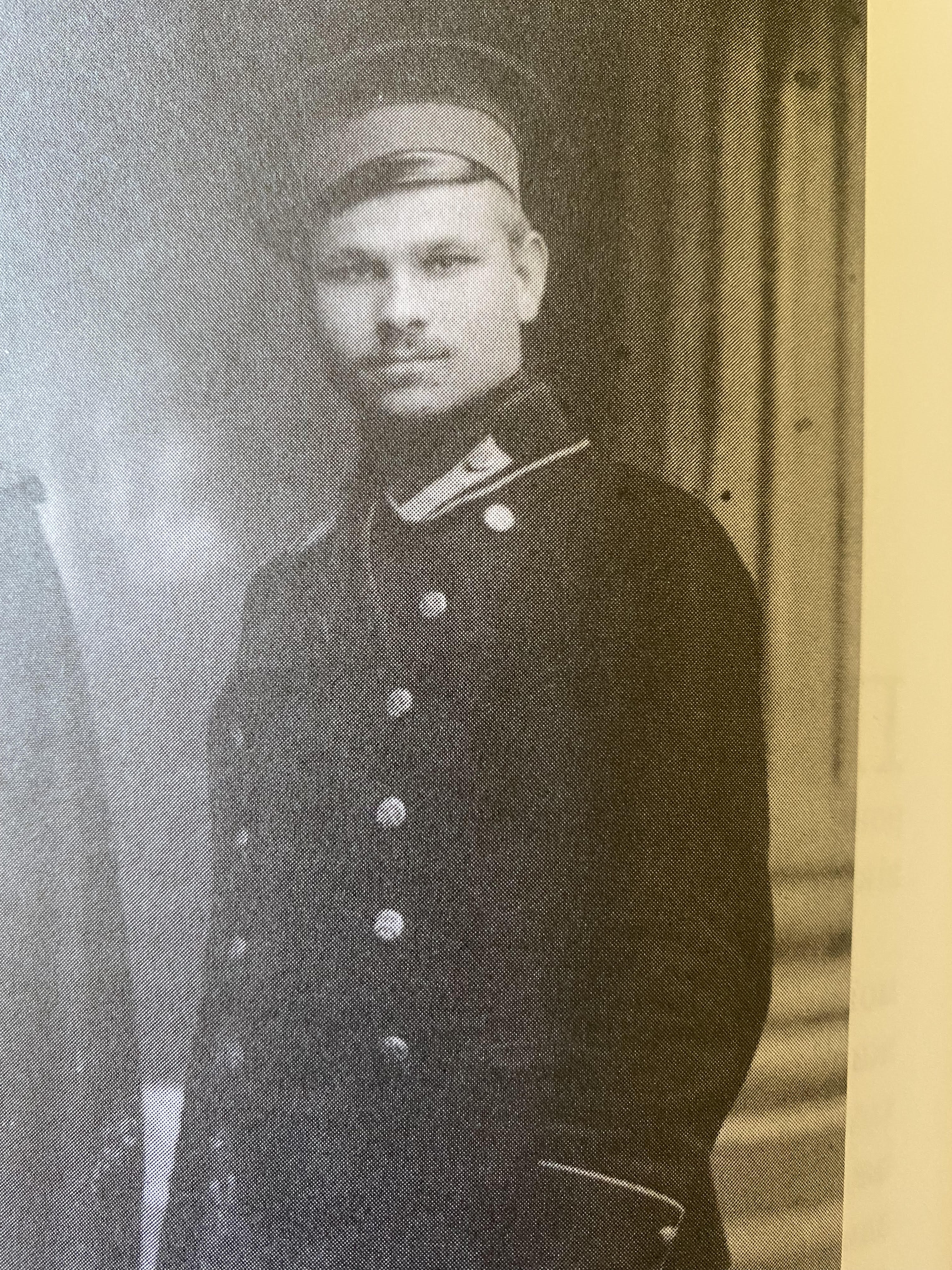 The rest of my summers growing up were taken up by "Ukrainian camp," quite different than dance camp—more of a "boy scouts/girl scouts" type of thing, where you sleep in large army tents, do things like marching, and AM/PM flag ceremonies with both the Ukrainian and American Flags, sing songs, recite poems, and build gigantic bonfires for the end of the week "Zabava" (party). We would also take turns conducting "night watch," taking 2-hour shifts in the darkest hours of the night and early morning. I'm quite sure this is where I learned how to function well, both mentally and physically, while being extremely sleep deprived, a skill that has paid dividends during residency and fellowship. It's safe to say, the Ukrainian heritage that was handed to me through the generations, along with the work ethic and cultural ties, can be found in every Ukrainian you will ever meet. They learned it from their parents and their parents before them, who endured years of oppression, sorrow, and struggle in Ukraine, nearly all of which was driven by constant conflicts with Russia and the former Soviet Union. 
I remember making a joke once at dinner:
Q: "What's the shortest distance between two points?"
A:"A straight line"
Q: "What's the longest distance between two points?"
A: "A Disney line"
Everybody at the table laughed, even my grandma, but then she paused.
"You know what the longest distance between two lines is?" She looked pained.
"A breadline in the Soviet Union."
She had endured years and years of eating scraps and not having these luxuries that we had that day, let alone the luxury of lining up at Disneyland. Nearly 5 million Ukrainians died in "Holodomor" (the Great Famine) due to Stalin's mass starvation of the Ukrainian people in the early 1930s, which led to these "breadlines." It was a dinner conversation that I will never forget.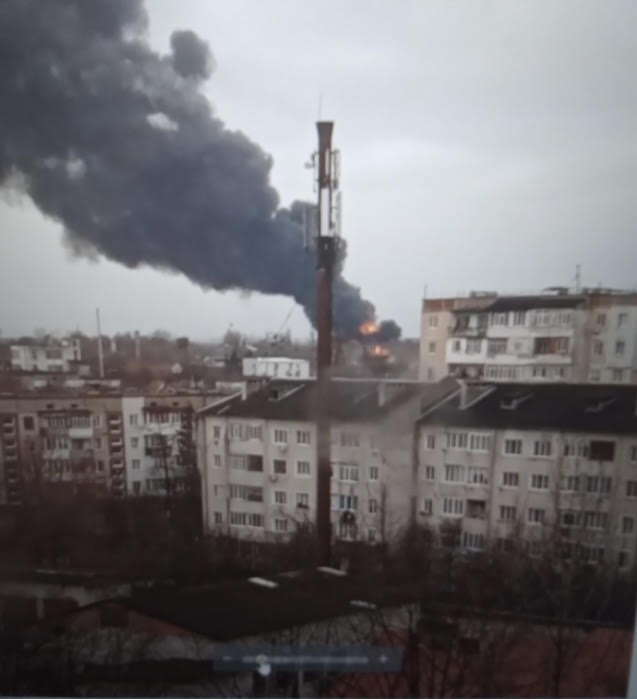 Now here we are, defending ourselves once again. Russia launched a military invasion of Ukraine, first in 2014, then again on February 24, 2022. Explosions and gunfire can be heard across the country. Missiles are striking Ukrainian cities. Tanks and troops are pouring over the northern, eastern and southern Ukrainian borders. For what reason? Why attack a peaceful country without any provocation? Innocent people fleeing and dying in Kyiv and other cities, seeking shelter in underground metro stations. Back in 2014, when Russia annexed Crimea after years of border disputes, I was in med school at the University of Rochester. I still remember my advisory dean reaching out to me to make sure my family in Ukraine was okay. It was meaningful then, and it is meaningful now. I simply cannot believe that history is repeating itself.
I hope that this story helps paint the picture of who Ukrainians are as a people and a country. I am who I am because of my heritage. We are a resilient, never-give-up, and stop-at-nothing type of people who truly want lasting peace. And I hope this is what we can one day achieve.
Alexander Hajduczok, MD, is a Cardiology Fellow at Thomas Jefferson University Hospital in Philadelphia, PA. He is pursuing an academic…
Read Full Bio