IMPACT-AF: Education, Feedback Boost Oral Anticoagulation Use for A-fib
The study hints at one explanation for the "mystery" of low oral anticoagulant use around the world, and offers a ray of hope.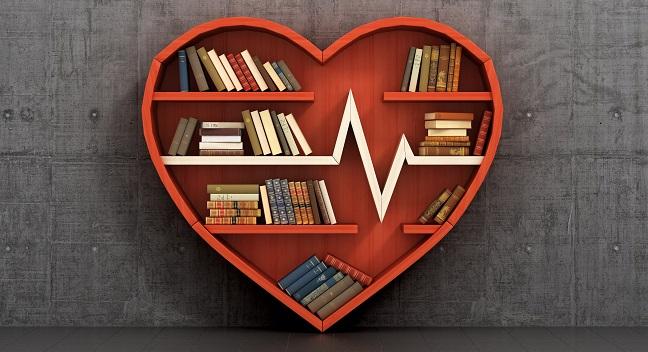 BARCELONA, Spain—A comprehensive intervention employing education of patients and physicians, as well as monitoring and feedback, increases the proportion of patients with A-fib who are taking oral anticoagulation by 1 year, the IMPACT-AF trial demonstrates.
Tested in five middle-income countries, the initiative increased the rate of treatment from 68% at baseline to 80% at 1 year, a 9.1% greater absolute change than what was seen with usual care in the control group, 64% at baseline to 67% at 1 year, Christopher Granger, MD (Duke University, Durham, NC), reported at the European Society of Cardiology (ESC) Congress 2017 here.
When looking at patients who were not being treated at baseline, the rate of initiation was substantially higher in the intervention group (48% vs 18%; OR 4.60; 95% CI 2.20-9.63), which was "perhaps the most important single finding of the study, that it is possible to get these patients treated with a deliberate intervention," Granger said.
Although the study was not designed or powered to examine clinical outcomes, the stroke rate halved with the intervention (2% vs 1%; HR 0.48; 95% CI 0.23-0.99).
"The nominally significant reduction in stroke underscores the potential impact of such an intervention to improve the use of anticoagulants for stroke prevention around the world," Granger said.
The findings were published simultaneously online in the Lancet.
It Takes a Village
Oral anticoagulants are highly effective for preventing stroke in patients with A-fib, but they're underused. Only about half of patients in high-income countries with indications for oral anticoagulation are taking the treatment, and the situation is worse in lower-income countries. Even among patients who initiate treatment, many stop taking it within a year.
Thus, there is a need to develop interventions to improve treatment rates, Granger said.
In IMPACT-AF, a cluster randomized trial conducted at 48 centers in Argentina, Brazil, China, India, and Romania, he and his colleagues tested a comprehensive intervention that included education for patients, their families, and their doctors, in addition to data monitoring and feedback for healthcare providers. The effort, which was customized based on the resources of each locale, was aimed at boosting appropriate use of oral anticoagulation and promoting adherence among patients who were already treated.
The trial included 2,281 patients who had A-fib and an indication for oral anticoagulation without any absolute contraindications. Roughly two-thirds of patients were already being treated at baseline, and the vast majority of these patients (95% in the intervention group and 94% in the usual care group) were still taking oral anticoagulation at 1 year.
Stroke was the only clinical outcome that differed between groups at the end of follow-up. There were no differences in all-cause death; a composite of stroke, systemic embolism, or major bleeding; or major bleeding alone.
'Bread-and-Butter Techniques' Work
Richard Becker, MD (University of Cincinnati Heart, Lung & Vascular Institute, OH), who was not involved in the study, told TCTMD that the reason for such low rates of oral anticoagulant use around the world has been a mystery.
IMPACT-AF "suggests that part of it is education: understanding more about atrial fibrillation and understanding a little bit more about the therapies that are available and how impactful they are in terms of preventing the most feared and devastating event of all, ischemic stroke," said Becker, a spokesperson for the American Heart Association. The study is important, he added, because it shows that using "bread-and-butter techniques of education to providers and patients" is effective.
As for the reduction in stroke, Becker said this finding "certainly is encouraging, and likely that signal would be the impetus to do larger-scale cluster randomized trials or pure implementation studies across large health systems." The next logical step, he said, would be to conduct such studies in the Medicaid population or in large health systems like Kaiser Permanente to obtain additional information on uptake of the intervention and effects on clinical outcomes.
Serving as a discussant following Granger's presentation, Paulus Kirchhof, MD (University of Birmingham, England), reacted by saying, "What an amazing study."
He pointed out that A-fib guidelines released by ESC last year contain a recommendation that an integrated approach should be considered in all patients with A-fib to improve guideline adherence and clinical outcomes. Kirchhof also noted that he has previously said that giving patients with A-fib information about their treatment and allowing them to take greater responsibility for management of their condition could potentially improve use of needed therapies.
"This was partially based on data, partially based on hope. Until today," he said, adding that the IMPACT-AF intervention is "an example of integrated AF care and patient empowerment."
Kirchhof said that further components would likely have to be added to such an intervention, particularly for patients who require specialist treatment, but added that "none of this is valuable without a solid foundation."
He concluded that "IMPACT-AF is an important study confirming the value of integrated AF care."


Todd Neale is the Associate News Editor for TCTMD and a Senior Medical Journalist. He got his start in journalism at …
Read Full Bio
Disclosures
The study was supported by independent grants from Bayer, Boehringer Ingelheim, and Daiichi Sankyo and by educational grants from Bristol-Myers Squibb, Pfizer, and Boehringer Ingelheim SA Argentina.
Granger reports receiving grants and personal fees from Boehringer Ingelheim, Bristol-Myers Squibb, Pfizer, and Daiichi Sankyo and grants from Bayer and Janssen during the conduct of the study. He also reports receiving personal fees from AbbVie, Boston Scientific, Eli Lilly, Gilead, Hoffmann-La Roche, the National Institutes of Health, Sirtex, and Verseon; grants and personal fees from Armetheon, AstraZeneca, GlaxoSmithKline, The Medicines Company, Medtronic, and Novartis; and grants from the US Food and Drug Administration not related to the study.
Kirchhof reports having numerous relationships with industry and receiving research grants from the European Union.