Increasing Oral Anticoagulation Use Tied to Less Ischemic Stroke in A-fib Patients in Italy
An important take-away, one expert says, is that continued education is needed to encourage greater use of anticoagulation.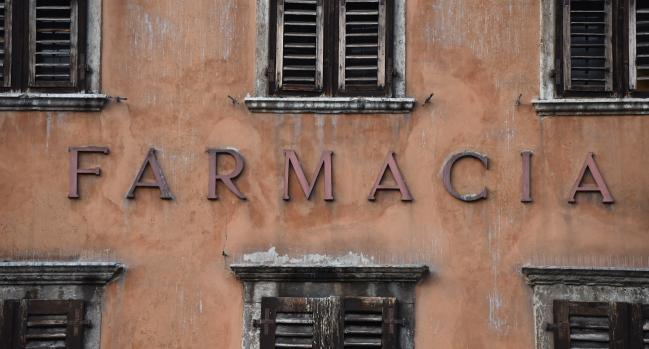 PARIS, France—Among hospitalized patients with atrial fibrillation, an uptick in use of oral anticoagulation—driven by growing adoption of direct oral anticoagulants (DOACs)—is associated with a decline in ischemic stroke, new data out of Italy show.
Between 2012 to 2015, the proportion of patients treated with a vitamin K antagonist (VKA) dropped while the proportion taking a DOAC increased, and overall, use of any oral anticoagulation improved from 56.7% to 64.4%. At the same time, the percentage of patients who received antiplatelet therapy—which is not recommended in the guidelines for stroke prevention—fell from 42.6% to 28.1%.
On that background, the 1-year rate of hospitalization for ischemic stroke declined by roughly a third, from 21.3% in 2012 to 14.7% in 2015. Smaller changes were seen in admissions for hemorrhagic stroke (which went from 6.5% to 4.1%) and major bleeding (which increased slightly from 1.5% to 2.3%).
Aldo Maggioni, MD (Research Center of the Italian Association of Hospital Cardiologists, Florence, Italy), presented the findings here at the European Society of Cardiology Congress 2019.
He said the study, based on an administrative database, cannot establish causality. "There was a trend in the higher prescription of oral anticoagulants, mainly due to DOACs, and this was probably the cause of the reduction of ischemic stroke, but . . . it is just an association."
Thorsten Lewalter, MD, PhD (Peter Osypka Heart Center, Munich, Germany), one of the chairs of the session at which Maggioni presented the results, agreed that better coverage with oral anticoagulation in general—as opposed to DOACs specifically—was the likely explanation for the observed drop in stroke rates.
"I think there were more untreated or undertreated patients with AF in 2012 than in 2015. I think this is the major driving force," he commented to TCTMD, noting that the slight increase in hospitalizations for major bleeding over time is also consistent with more widespread use of effective antithrombotic therapy.
Cost of Care Falls
A recent study from England showed that over a 10-year period, increased uptake of oral anticoagulation was associated with a reduction in hospitalizations for strokes related to A-fib, and Maggioni said his team set out to perform a similar analysis in Italy.
For their study, the investigators delved into the longitudinal Ricerca e Salute database, which includes information on more than 12 million residents of Italy, to look at 194,030 patients discharged with a primary or secondary diagnosis of A-fib between 2012 and 2015.
The rate of hospitalization for A-fib remained around four per 1,000 people during the study period. There was little change in patient age (77 to 78) and the proportion of women (about half) between 2012 and 2015, but there were increases in rates of heart failure, diabetes, hypertension, and chronic obstructive pulmonary disease. The frequency of depression and neoplasia declined.
Anticoagulant treatment started to shift from VKAs to DOACs over the 4-year span, with VKA use falling from 55.9% to 36.7% and DOAC use growing from 0.8% to 27.7%. That resulted in an overall increase in the percentage of patients who were treated with some type of oral anticoagulation.
Looking at other types of drugs, there were no major changes in use of loop diuretics, beta-blockers, and lipid-lowering agents, with reductions seen in prescriptions for renin angiotensin system blockers, antiarrhythmics, digitalis, and calcium channel blockers.
During the same time, 1-year rates of hospitalization for ischemic and hemorrhagic stroke declined, and admissions for major bleeds increased.
Maggioni et al also looked into the annual cost of treating patients with A-fib from the perspective of the Italian National Health Service to explore concerns that the higher price tag that comes along with DOACs will burden health systems. Those fears weren't borne out, as the average annual cost—taking into account drug prescriptions, outpatient specialist services, and hospitalizations—declined from 5,927 to 5,239 Euros between 2012 and 2015. More money was spent on DOACs, but costs associated with hospitalizations and other drugs came down to offset that.
Importance of Education
The link between greater use of oral anticoagulation and better outcomes indicates the effect of educational efforts geared toward raising awareness about the importance of getting patients with A-fib treated, Lewalter said.
He added, however, that there could be other factors coming into play in the falling stroke rates. Across cardiology, he noted, outcomes are improving because therapies in general are getting better over time. In addition, physicians are getting better at detecting A-fib, increasing chances for treatment, he said.
"I think it's a final mixture of more treatment, better treatment, and better surrounding treatment also," Lewalter said.
Still, better uptake of oral anticoagulation is a major driver of improved A-fib outcomes, and that underscores the need for improved education of healthcare professionals at all levels regarding the necessity of getting patients the appropriate therapies, particularly for tricky clinical scenarios that might result in a patient going untreated, he said.

Todd Neale is the Associate News Editor for TCTMD and a Senior Medical Journalist. He got his start in journalism at …
Read Full Bio
Sources
Maggioni AP. Four-year trends in oral anticoagulant use and rate of ischemic stroke among 194,030 atrial fibrillation patients taken from a population of 13 million people. Presented at: ESC 2019. August 31, 2019. Paris, France.
Disclosures
Analysis of the database used in this study was partially supported by Bayer Italy.
Maggioni reports receiving fees for participation in study committees sponsored by Bayer, Fresenius, and Novartis outside the current study.