Jonathan Schwartz, MD
Fueled by a passion for biodesign and innovation, this advanced structural heart disease fellow is seeking a clinical career with a teaching component.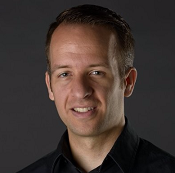 Jonathan Schwartz, MD, is completing a fellowship in advanced structural heart interventions at the Minneapolis Heart Institute (Minneapolis, MN). Educated at the University of Minnesota Medical School (Minneapolis, MN), he completed his medical training at the University of Colorado Denver School of Medicine (Aurora, CO). Schwartz then went on to Stanford University (Stanford, CA) to complete fellowships in cardiovascular medicine and interventional cardiology simultaneously completing a fellowship in biodesign. He is passionate about improving patient care through invention and innovation, and currently is working with multiple companies on early product development. After fellowship, Schwartz plans to pursue a career in the structural field while also perfecting his coronary intervention skills and continue his work in innovation.
Why did you decide to pursue interventional cardiology?
My father is a cardiologist, and growing up in Rochester, MN, many of the people who I knew and lived near us were associated with the Mayo Clinic, so I was exposed to it at a very young age. But truthfully, I feel like I wasn't pushed into cardiology by my parents at all. They were very good about letting me explore my interests, and I initially pursued a degree in engineering. I feel like cardiology is a great combination of fluid dynamics, electrical systems, and mechanics—so it's a nice mesh of everything that I'm interested in. Also, being able to do procedures has been one of my favorite parts of training, so it has been a perfect match. I especially like how in interventional cardiology we see immediate results after most of the procedures we perform. Making patients feel better right away is very rewarding and sometimes lifesaving, which is even better.
What has been your most meaningful clinical experience thus far?
As chief resident and chief fellow, I really enjoyed being able to do clinical work as well as teach students and colleagues. I loved that experience, and I'm hoping to find a job someday where I can continue teaching. It's just great to be around people who are so excited to be there, and to be able to help them reach what they are seeking in terms of knowledge and patient care while watching them later apply it.
In terms of specific patient interactions, probably the one that stands out the most from fellowship for me was my first STEMI—I'll never forget that. The patient had a cardiac arrest while on the table, and we were able to bring him back and he was playing basketball a month later. His MI originally happened while he was playing basketball also, so it was great to see he could get back to what he loved to do. Also, I have cared for some transplant patients at seemingly the sickest weeks of their lives, and following their transplant, it's like seeing a different person. They are so grateful.
How do you see the field changing in the next 5 years?
Cardiologists tend to get excited about things and then take them over. For example, we have taken over some procedures from interventional radiology and we are doing our own CT scans now. I'm not sure what else is left to take over, especially with all the peripheral procedures we're doing now, but maybe there will be some other area that cardiologists get interested in and start doing that. We'll very likely continue to progress to do more procedures percutaneously that previously could not be done. The next big hurdle will be the mitral valve—with the tricuspid close behind—and that's pretty exciting. There's also a big push right now for more delivered care to patients, where the doctors come to them. There are a bunch of apps that promote doctor visits to the home, and I think it would be interesting to see if that takes off a little more.
What is the best piece of advice your mentor has given you?
Very early on I had a mentor tell me to always show thanks to my mentors. If someone is really going out of their way to help you, a simple "thank you" can really take you very far. I've found that this kind of behavior makes people want to work with you even more, so because of that, any time I do any procedures in the cath lab I always make sure to thank everyone who's helping me out. Another piece of advice that I've found helpful is to always have many mentors, each with a different and specific role for all of your goals. I think the field of medicine and being a physician is very broad, so it's great to have some clinical mentors, research mentors, and maybe even an overall "life" mentor. If you find someone who has created a life you like in terms of how they are able to balance work and outside of work time, talk with them and see how they do it. I've tried to do that, and it's been really helpful.
If you weren't a physician, what else could you see yourself doing and why?
My father was in the Air Force when I was a child, and I spent part of my childhood on an Air Force base. We would have planes flying over our house all day and night, and I became fascinated with flying—I still am today. I've always thought about being a pilot. I worry a little bit about getting bored with it if it was a profession, but I think in the future I probably will pursue a private pilot's license. That seems to be kind of a theme among cardiologists, as there are many who have their pilot's licenses as well.
What his nominator, Paul Sorajja, MD (Minneapolis Heart Institute), says:
Schwartz is a highly intelligent, technically gifted, and compassionate physician currently doing a fellowship in structural heart disease interventions. He is an outstanding individual who will be a remarkable asset to the field of structural heart disease interventions for years to come.
*To nominate a stellar cardiology fellow for the Featured Fellow section of TCTMD's Fellows Forum, click here.

Yael L. Maxwell is Senior Medical Journalist for TCTMD and Section Editor of TCTMD's Fellows Forum. She served as the inaugural…
Read Full Bio