Lipid Losses: National Data Show Drastic Drops in Total Cholesterol, Triglycerides, and LDL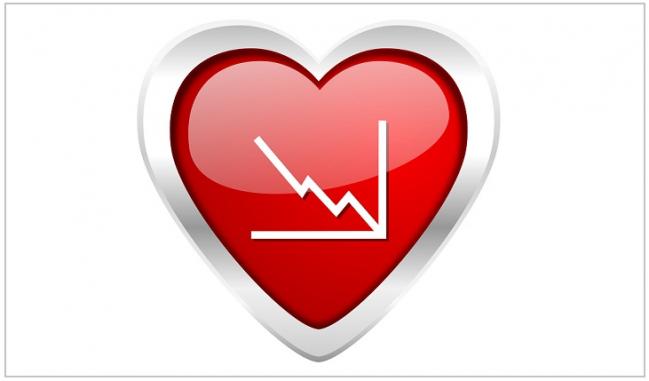 National levels of triglycerides and low-density lipoprotein (LDL) cholesterol in adults have fallen even more drastically since 2011 than what had been previously observed since the turn of the century, according cross-sectional survey data. Additionally, these trends were maintained regardless of the use of lipid-lowering medications.
Given that lipid levels are strong predictors of cardiovascular health, this information is "a good indicator that the US population's lipid profile is improving at a population level," study author Asher Rosinger, PhD, MPH (Centers for Disease Control and Prevention, Hyattsville, MD), told TCTMD. "If these predictors of cardiovascular events continue to move in this favorable direction, it's likely that mortality trends will also continue in a favorable direction."
For the study, Rosinger and colleagues culled lipid data on almost 40,000 adults from the National Health and Nutrition Examination Survey between 1999/2000 and 2013/2014. The results—published online today ahead of print in JAMA Cardiology—showed reductions in age-adjusted total cholesterol levels (204 mg/dL to 189 mg/dL; P < 0.001), mean triglyceride levels (123 mg/dL to 97 mg/dL; P = 0.02), and mean LDL cholesterol levels (126 mg/dL to 111 mg/dL; P = 0.001) over the study time frame. Between 2011/2012 and 2013/2014, there were 6-mg/dL, 13-mg/dL, and 4-mg/dL drops in each of these lipid levels, respectively.
Over the last 4 years of the study, triglyceride and LDL cholesterol levels not only decreased but did so at a faster rate than was seen prior 2011.
Moreover, when patients were stratified by whether they were taking lipid-lowering medications, there were no differences in linear trends. In fact, Rosinger said, those not taking the drugs "had steeper declines after the last 4 years than adults taking cholesterol-lowering medications. So that's one clue that potentially the drops that we're seeing over the last 4 years are not being driven by the increased use of these medications alone."
Potentially the drops that we're seeing over the last 4 years are not being driven by the increased use of [lipid-lowering] medications alone. Asher Rosinger
Admitting that the study was not designed to find reasons explaining the shifts in lipid levels, Rosinger guessed that the elimination of trans-fatty acids in foods likely had a major impact.
Commenting on the study for TCTMD, Michael Miller, MD (University of Maryland School of Medicine, Baltimore), said via email that the results are "very encouraging" and "reflect the lowest levels of LDL and triglycerides in more than 40 years."
Other helpful information to determine would be "whether these favorable changes correlate with reduced rates of obesity, metabolic syndrome, and type 2 diabetes," he added.
As for what else might be causing the downward trends, Miller said the recent focuses on "reduction in total calories and simple carbs [and] increased soluble fiber intake" might explain the respective decreases in triglycerides and LDL observed.

Yael L. Maxwell is Senior Medical Journalist for TCTMD and Section Editor of TCTMD's Fellows Forum. She served as the inaugural…
Read Full Bio
Sources
Rosinger A, Carroll MD, Lacher D, Ogden C. Trends in total cholesterol, triglycerides, and low-density lipoprotein in US adults, 1999-2014. JAMA Cardiol. 2016;Epub ahead of print.
Disclosures
Rosinger and Miller report no relevant conflicts of interest.