Mavacamten Successful in Obstructive Hypertrophic Cardiomyopathy: EXPLORER-HCM
Top-line results of the placebo-controlled, phase III trial are the first for this drug class: an allosteric modulator of cardiac myosin.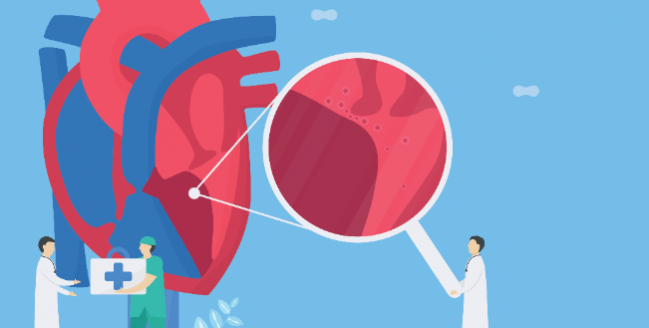 Mavacamten, an investigational allosteric modulator of cardiac myosin, has proved superior to placebo for improving symptoms and reducing or eliminating obstruction of the left ventricle in patients with hypertrophic cardiomyopathy, according to top-line results from the EXPLORER-HCM trial.
According to the manufacturer, MyoKardia, the phase III trial met its primary endpoint—a composite functional endpoint defined by either the achievement of a ≥ 1.5-mL/kg/min improvement in peak VO2 plus improvement of at least one NYHA functional class, or the achievement of a ≥ 3.0-mL/kg/min improvement of peak VO2 with no worsening in NYHA functional class (P = 0.0005). Other secondary endpoints, which included post-exercise left ventricular outflow tract (LVOT) peak gradient, NYHA class, and quality of life and shortness of breath scores, were all significantly improved.
The trial randomized 251 patients with obstructive hypertrophic cardiomyopathy, NYHA Class II or III symptoms, and an LVOT gradient (resting and/or provoked) ≥ 50 mm Hg at baseline to either placebo or a once-daily oral dose of mavacamten. Follow-up was at 30 weeks.
Mavacamten is the first drug in its class, developed to target the specific molecular defect of hypertrophic cardiomyopathy, lead investigator Iacopo Olivotto, MD (Careggi University Hospital, Florence, Italy), noted in a company press release. "The extraordinary data from the EXPLORER pivotal trial confirm mavacamten's ability to relieve dynamic outflow obstruction, control symptoms, and improve quality of life in patients with hypertrophic cardiomyopathy," he said.
Results for EXPLORER-HCM will be submitted for presentation at a medical meeting later this year, with an FDA regulatory submission planned for 2021, the company stated.

Shelley Wood is Managing Editor of TCTMD and the Editorial Director at CRF. She did her undergraduate degree at McGill…
Read Full Bio