MAVERIC: Transcatheter MV Repair Shows Continued Efficacy, Safety at 6 Months
The multicenter, single-arm study assessed efficacy and safety of the transcatheter annular reduction therapy for functional MR using the ARTO system.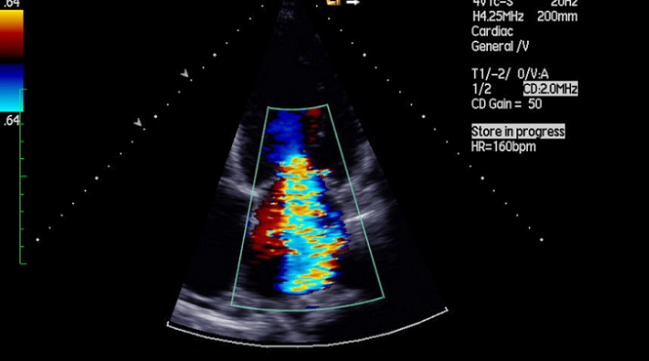 DENVER, CO—Six-month data from a small study of transcatheter annular reduction therapy show continued improvement in mitral regurgitation (MR) and sustained safety among patients with severe secondary MR, lending support for a new treatment option in this challenging population.
The multicenter, single-arm MAVERIC study assessed efficacy and safety of the transcatheter annular reduction therapy for functional MR using the ARTO system (MVRx) in 45 patients in at sites in Australia and Europe. The ARTO system works by shortening the minor axis of the mitral valve through the implantation of an adjustable bridge anchored between the lateral wall and the septum, which can be sized to reshape the mitral annulus to achieve the desired reduction in MR.
"A potential transcatheter solution for these patients could potentially be of significant value," Stephen G. Worthley, MBBS, PhD (University of Adelaide, Australia), said during a First Report Investigations presentation.
MR grade was moderate to severe or severe in nearly three-quarters of patients before the procedure. At 6 months, however, MR grade had been reduced to mild or less in 87% of patients, and trace or less in 58% of patients. Moreover, MR improvement observed at 30 days persisted through 6 months.
Safety at 6 months, defined as a composite of death, stroke, MI, cardiac tamponade, device-related cardiac surgery, or renal failure, was low at 16%. Three CV-related deaths occurred (7.2%), but, according to Worthley, no deaths were attributed to the device or the procedure.
Improvements in NYHA class were also apparent at 6 months, with78% of patients in NYHA class I or II, compared with 71% in NYHA class ≥ III at baseline. Again, Worthley said functional improvement was observed early and persisted during follow-up. Additionally, the rate of hospitalization for heart failure was low at 9.3%.
Additional data showed reduced volumes and indices at 6 months.
The ARTO system yielded 100% device success. The procedure is generally performed in under 90 minutes, Worthley said, noting that little contrast is used. Before enrollment in this study, all patients received a heart-team assessment and were deemed not appropriate or too high risk for surgery.
Looking forward, "this 45-patient database clearly demonstrates efficacy and safety in a small clinical trial and sets the stage clearly for future trials of this technology," he said.
This study is one of several looking at transcatheter mitral valve repair and replacement presented at TCT 2017.
"I do think that as we've seen from all the mitral options — valve replacement, leaflet coarctation, and now chordal replacement and annular reduction therapies — for many patients, no one of those treatments is actually the panacea. There's a growing interest in the concept that we could be pairing some of these technologies in the future," Worthley said.
Sources
Worthley SG. MAVERIC: 6-month outcomes of transcatheter MV repair in patients with severe secondary mitral regurgitation. Presented at: TCT 2017. November 1, 2017. Denver, CO.
Disclosures
Worthley reports receiving consulting fees/honoraria from Abbott and Medtronic.