On Mentoring: A Brain to Pick, an Ear to Listen, and a Push in the Right Direction
Looking back on her experience through several fellowships, one fellow describes how to best choose and get the most out of mentors.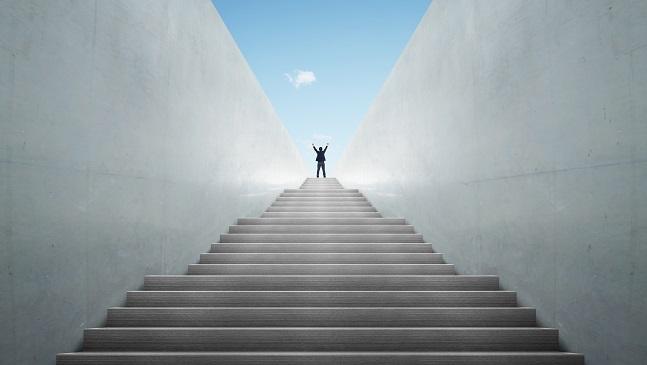 "One of the greatest values of mentors is the ability to see ahead what others cannot see and to help them navigate a course to their destination." — John C. Maxwell
While the foundation of medicine is knowledge, it is often said that it's not what you know but who. One of the most important aspects of the journey to practice interventional and structural cardiology has been finding mentors who can not only see your potential, talent, and abilities, but also choose to help bring them out of you and help you get to where you are going.
During the interview season, you will meet and speak with many program directors. Recognize that your program director will and should become your top supporter throughout fellowship. Pick a program that has most, if not all, of the training aspects you are looking for, and that includes a program director with whom you have found a connection. Once you have started your interventional fellowship, get to know him/her and allow them to get to know you. Do not be afraid to speak to your program director regarding what you need to improve on during your interventional training. Most importantly, do not hesitate to sit with them one-on-one early in your fellowship to ask for their advice on your career pathway, whether you should apply for further training (ie, structural heart, CHIP) or for a job, and the pros and cons of academic and private practice.
Your program director has years of experience, something that each fellow needs to acknowledge. That said, look to your other interventional or structural heart attendings who would also serve as excellent mentors. They are training you to be competent operators as well as how to continue to be well-rounded cardiologists. Recognize which of those you click with on a personal level, and from there, pay close attention to their technical skills in addition to how they approach patients, families, mid-levels, nurses, and the rad and cardiac techs. Be cognizant that the attendings who you choose as mentors may be in their first year out of fellowship; this may be to your advantage since they will be able to relate to your situation having just gone through it. Embrace what they have learned during their time as fellows and take their advice to heart.
From my experience, however, mentors emerge long before the beginning of interventional cardiology fellowship. They may be teachers/instructors from medical school; someone you've connected with through the American College of Cardiology mentor/mentee program; or attendings from internal medicine residency, from general cardiology fellowship, or whom you meet during conferences or fellows courses. Although most of your mentors will be from your specialty, some may be from specialties outside of cardiology, because wisdom can come from anyone who chooses to take you under her or his wing. Seeing different points of view is essential to having a well-rounded approach to your career. For instance, one of my mentors is an electrophysiology cardiology attending who I often turn to for advice on tough situations that may arise when dealing with colleagues and on my overall career path.
Furthermore, working in a field in which women are still highly underrepresented, I am often asked whether this has been a roadblock for me and whether it has been difficult to learn from mostly men. While most of my greatest mentors are men, I will be honest and say that having women mentors is extremely important to me because they hold rare but priceless viewpoints. While many will argue that it is not necessary to have mentors of your same gender, I believe it is vital to be able to have mentors who can provide advice on relatable experiences and impart knowledge to fellows who can appreciate it to the fullest potential. Having other women in cardiology as mentors is something that I value because they not only understand the path I'm embarking on, but also are fighting along with me on the forefront for equality in the field. They inspire me to become an approachable mentor for other women in cardiology, yet be open to mentoring men who also want the same connection.
Someone once told me that although I would meet many people along my journey, only a few would become my true mentors—people who see your true potential and want nothing more but to cultivate your success and help you thrive with no ulterior motives. These are your true teachers. Mentors are instrumental in helping to shape you and motivating you to share what you have learned. I have a collection of all the valuable advice and words of wisdom I have acquired from mentors from all of my fellowships. My advice: value your mentors and keep your own collection so that one day you can impart the same guidance, inspiration, and knowledge to a young fellow.

2017-2018 Fellow Talk Blogger
Kimberly Atianzar, MD, is currently completing an advanced fellowship in structural heart disease at the…
Read Full Bio