Minority Women Face 50% Increased Risk of Death/MI After PCI Compared With White Men at 1 Year
A subanalysis from the PLATINUM DIVERSITY study suggests a need to "peel the onion" on important differences in risk.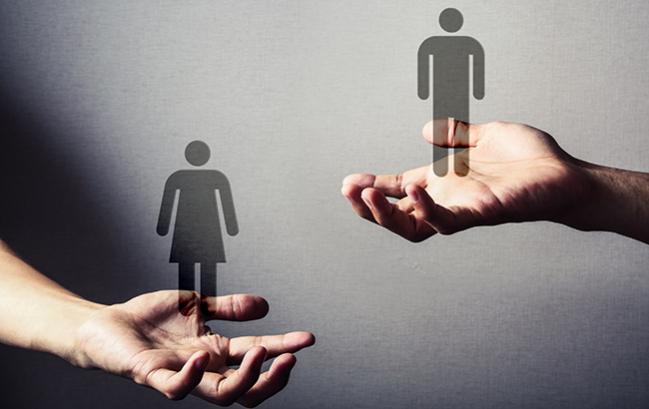 NEW ORLEANS, LA—Compared with white men, minority women have significantly higher risk of MI or death in the year following PCI, according to new research presented last week at the Society for Cardiovascular Angiography and Interventions (SCAI) 2017 Scientific Sessions.
Lack of in-depth data on stent-related outcomes of women and minorities represents a diversity gap that has long needed to be addressed, noted Wayne Batchelor, MD, MHS (Southern Medical Group, Tallahassee, FL), in a late-breaking clinical trial session.
Batchelor presented a subanalysis from the PLATINUM DIVERSITY study, an all-comers 1,501-patient prospective registry that enrolled only women and minorities who self-identified as black, Hispanic/Latino, or American Indian/Alaska Native. Patients were enrolled from 52 centers in the United States and received at least one everolimus-eluting DES. The main trial results presented last year at TCT 2016 showed that compared with white men in the Promus Element Plus Post Approval Study, minority women had a 68% increased risk of death or MI at 1 year after adjustment for baseline differences.
For the current subanalysis, the researchers further elucidated the outcomes by looking across four distinct groups: white men, white women, minority men, and minority women.
"The greatest hazard appeared to be in minority women, with a significant difference in outcome over time, with a particular inflection point around 120 days," Batchelor noted, adding that this was driven largely by a nearly fourfold higher risk of MI compared with white men (OR 3.70; 95% CI 1.82-7.69). The combined endpoint of death and MI at 1 year was 7.6% in minority women versus 3.0% in white men (P = 0.15). Minority men and white women also had higher rates of the combined endpoint than white men at 5.9% and 4.6%, respectively. Rates of TVR did not differ significantly between any of the groups.
Batchelor said that after adjustment for clinical and angiographic covariates, the worse outcomes remained significant for minority women but proved to only show a trend for minority men. Of note, the incremental risks appeared to be related to progression of ischemic disease rather than stent thrombosis or restenosis, which were infrequent.
He added that the data lend support to suggestions that there may be biological factors—notably a difference in thrombogenicity—that sets minority women apart from others in terms of their cardiovascular risk.
'Call to Action'
"So, I think there's a lot of biology here that we're just scratching the surface on, and we have to peel the onion and look at socioeconomic factors, thrombosis, atherosclerosis, and other factors to understand this more clearly," Batchelor observed.
Panelist Binita Shah, MD (NYU School of Medicine, New York, NY), added that, "We don't really know . . .  the best way to target risk factors [in minority women] and how to treat them when it comes to their overall milieu."
She suggested that minority women may have "other, smaller plaques," possibly caused by lifestyle stressors pre- and postprocedure not being addressed by statin therapy, and also that control of risk factors may not be optimal among many in this population.
"We're going to do a deeper dive into the data to try to address those issues," Batchelor said. In a press conference prior to his presentation, he told TCTMD that he hoped this type of much-needed outcomes research does not end here.
"I think this is a call to action, honestly," he noted. "One of the reasons we're just coming upon this is . . . we just haven't had the data." Batchelor added that "there's a hint of this in almost every study that you look at." Following up PLATINUM DIVERSITY with other studies like it will be crucial to addressing gaps in care and ensuring that future cardiovascular studies enroll more women and minorities than they have in the past, he concluded.
Sources
Batchelor WB. Interaction effects of race/ethnicity and sex on outcomes after PCI: a subanalysis of the PLATINUM Diversity study. Presented at: SCAI 2017. May 12, 2017. New Orleans, LA.
Disclosures
Batchelor reports grants/research support from Boston Scientific and serving on their speakers bureau.